Sinovac – 55K residents get 1st dose of vaccine in Region 9: DOH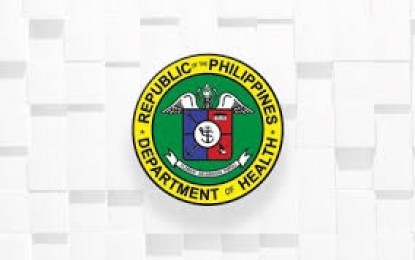 ZAMBOANGA CITY – At least 55,067 persons representing 16 percent of the target population to be inoculated in the region received their first dose of vaccines as of Sunday.
Dr. Augusto Manolo Alpichi, Department of Health-Region 9 (DOH-9) assistant director, made the announcement Tuesday as the 7th batch of vaccines consisting of 30,800 doses of Sinovac jabs arrived here from the DOH central office in Manila.
Alpichi said that 40,862 of the 55,067 individuals who received the first dose belong to the A1 priority group, comprising of health care workers and front-liners.
Alpichi said the rest include 10,551 senior citizens who belong to the A2 priority group and 3,645 persons with comorbidities aged 18 to 69 who fall under the A3 priority group.
For the second dose, Alpichi said that a total of 18,051 individuals were inoculated Sunday composed of 17,736 from the A1 and 315 from the A2 priority groups. No one from the A3 priority group received the second dose yet.
He said the latest batch of Sinovac vaccines is intended for the A1 to A3 priority groups in the region.
According to Alpichi, at least 8,200 of the 30,800 doses were released Tuesday afternoon to the City Health Office. Some 3,200 of the 8,200 doses are intended for the first dose of different priority groups and the remaining 5,000 for the second dose.
Alpichi said 22,600 of the 30,800 doses will be distributed Wednesday to the provinces of Zamboanga Sibugay, Zamboanga del Norte, Zamboanga del Sur, and Isabela City as well as Sulu Central Sanitarium, a DOH-9 retained hospital.
"This (vaccine) is safe and effective. This was approved by the Food and Drug Administration," he said. (PNA)


Sinovac – 55K residents get 1st dose of vaccine in Region 9: DOH

Tags: Sinovac