Sinovac – Chile Inks Covid Vaccine Deal With CanSino Amid Worst Virus Wave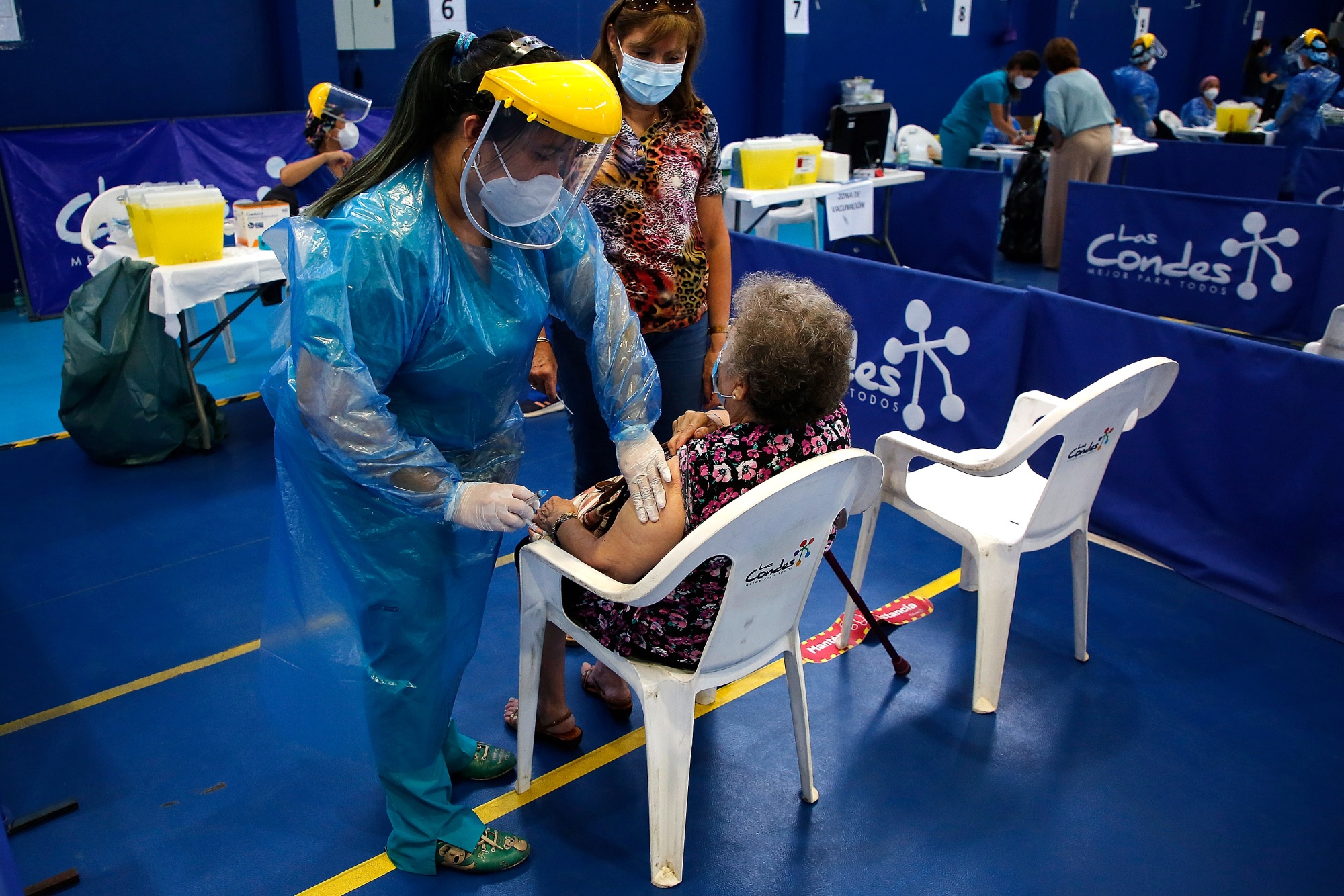 Chile signed an agreement with CanSino Biologics Inc. for 1.8 million Covid vaccine doses that will start to arrive in May, Vice Minister of Trade Rodrigo Yanez said in an interview.
The South American nation has received close to 13 million total shots against Covid-19 and it's expecting the arrival of an extra 15 million doses by June to reach heard immunity in the first half of the year, he said. CanSino, which is a one-shot vaccine, will provide 1.8 million doses, while the remaining supply will come from PFE US Equity"/>Pfizer–BioNTech, Sinovac, and (AZN) LN Equity"/>AstraZeneca.
Chile is battling a virus surge that's led to all-time highs for hospitalizations and daily infections. At the same time, the South American nation is a global front-runner in vaccine roll-outs. More than 6.5 million people – over 30% of the population – have already received at least one shot, and Health Ministry officials have said the inoculations will show effects starting in April.
Read more: Vaccine Gains Bring a Despised President Back From the Brink
The use of the CanSino vaccine is still pending approval by the government's Institute of Public Health, whose board will meet on April 7 to make a final decision. Yanez said he foresees no problems in granting permission.
"The Institute of Public Health already granted its approval for CanSino's trials in Chile, which is the largest we have, and they know this vaccine quite well," he said.
Chile's government is also preparing for future provisions of doses. The government agreed to buy 20 million Sinovac doses per year, in case more shots are needed, for the next three years, Yanez said.
"We have to prepare for the possibility of having to vaccinate our population again next year, and we are in negotiations with different laboratories for this," Yanez said.
Sinovac – Chile Inks Covid Vaccine Deal With CanSino Amid Worst Virus Wave

Tags: Sinovac