Sinovac – Dr Yasmin Rashid refutes rumors of Pakistan running out of covid vaccines – FakeNews

  Published On 08 May,2021 08:31 pm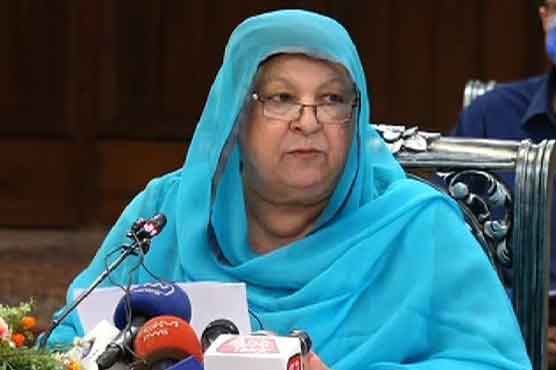 Dr Yasmin Rashid refutes rumors of Pakistan running out of covid vaccines
LAHORE (Dunya News) – Punjab Health Minister Dr Yasmin Rashid has refuted the rumors of Pakistan having run out of coronavirus vaccines and termed the news being spread on social media as fake.
In fact, Dr Yasmin Rashid says that Pakistan has an ample supply of vaccines. Payments for 30 million vaccines have been made and people over the age of 40 will soon be given walk-in vaccination. The government is attempting to vaccinate 15 to 20 per cent of the population by the end of June, she added.
She said that Chinese coronavirus vaccine is one of the best vaccines in the world. Hundreds of thousands of people have been vaccinated with Sinofarm and CanSino jabs without any complaint.
On the other hand, the spokesperson of Primary and Secondary Health Care Punjab said that the rumors of shortage of vaccines in the country are not true.
According to the spokesperson, there is no shortage of vaccines, including CanSino vaccines. Single doses of CanSino vaccines are being administered only to people above 70 years of age so that they don't have to visit vaccination centers multiple times, he added.
According to the vaccine data released by the National Command and Operation Center (NCOC), 1,190,000 doses of vaccines have been received so far. The received vaccines include those from Sinofarm, CanSino and Sinovac.
NCOC says that 1.23 million AstraZeneca vaccines have reached Pakistan today under the Covax program while 1 million doses of Sinovac vaccine will arrive in Pakistan tomorrow, and more vaccines will arrive on May 13 and 15. A total of 1.5 million more vaccines are expected to arrive by the end of this month.
In a statement, the NCOC said that people aged 60 and over are more likely to be affected by the virus and advised all citizens, especially those over 60, to get vaccinated.


Sinovac – Dr Yasmin Rashid refutes rumors of Pakistan running out of covid vaccines – FakeNews

Tags: Sinovac