Sinovac – Is Mixing Vaccines More Effective?

Is mixing vaccines more effective?
In this week's edition of the Covid Q&A, we look at mixing shots. In hopes of making this very confusing time just a little less so, each week Bloomberg Prognosis is picking one question sent in by readers and putting it to experts in the field. This week's question comes to us from Rogelio in Manila, who has already received the Sinovac vaccine. But as the Chinese-developed vaccine has come under scrutiny for its effectiveness, Rogelio wonders if he should get a different shot as well. Rogelio asks:
Can I take a Pfizer or Moderna shot after my Sinovac jabs?
We've addressed a version of this question before, but it's worth revisiting. Last week, we published an article on drug-company executives seeking to boost their own immunity by mixing shots. But it's more than just a trend among wealthy people. 
"Mixing vaccine platforms —a method known as heterologous prime boost— has a long history in immunology as being far superior to multiple doses of the same vaccine," says Ross Kedl, an immunologist at the University of Colorado Anschutz School of Medicine. 
The gist is this: Different types of vaccines boost the immune system in different ways, so multiple vaccines provide broader coverage. 
Early research has suggested that such an approach may be an effective strategy with Covid-19. A study of nearly 700 people in Spain showed that people who got a second dose of Pfizer's vaccine after a first dose from AstraZeneca saw their neutralizing antibodies climb sevenfold—a far more robust immune response than in those who had two Astra doses. Another small trial suggested that mixing the two vaccines triggered antibody responses about four times higher than just two doses of Pfizer's shot. 
Pfizer and Moderna use a new technology called messenger RNA, which spurs healthy cells to produce viral proteins that stimulate a potent immune response. The AstraZenca vaccine employs a chimpanzee adenovirus to help the immune system identify and battle the coronavirus, while Sinovac uses an inactivated virus to ward off infection.
Kedl says there's no reason to expect that  mixing other vaccines wouldn't produce similar results. 
"A key point here is that the largest benefit comes from mixing vaccine platforms, not just different manufacturers," he says. 
For example, he says, "one would not expect extra benefit from mixing Moderna and Pfizer vaccines as they are largely indistinguishable from an immunological perspective."
At present, researchers are also looking at mixing Astra's shot with Russia's Sputnik V vaccine. And in the U.S., the National Institutes of Health recently launched a trial to evaluate mixing vaccines for people who have already been fully inoculated. Of course, more study will be needed to know exactly how effective and safe this strategy is for each combination.
"So far, according to the amount of data we have, the best option is still not to mix vaccines," says Ramon Lorenzo Redondo, a molecular virologist at Northwestern University.
Thanks to all of you for writing in this week! Next Sunday, we'll be answering the best question we receive again. So if you have any, we want to hear from you. Write to us at [email protected]—Kristen V. Brown
Track the virus
Shots Top 2.59 Billion in Race to Tame Pandemic
Enough doses have now been administered to fully vaccinate 16.9% of the global population—but the distribution has been lopsided. At the current pace of 38.5 million a day, it would take another year to achieve a high level of global immunity. The rate, however, is steadily increasing, and new vaccines by additional manufacturers are coming to market. Read the full story here.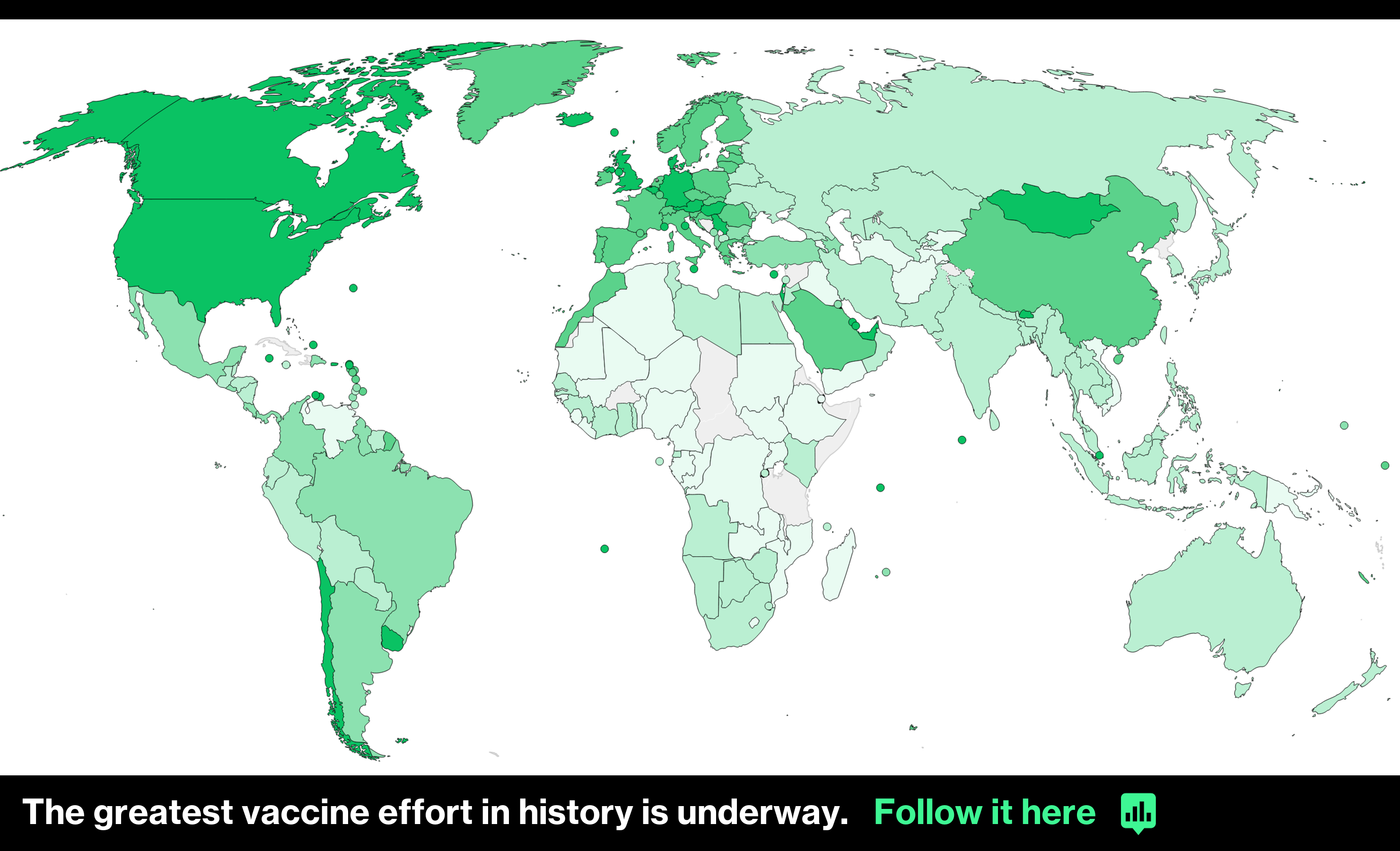 What you should read
Know someone else who would like this newsletter? Have them sign up here.
Have any questions, concerns, or news tips on Covid-19 news? Get in touch or help us cover the story.
Like this newsletter? Subscribe for unlimited access to trusted, data-based journalism in 120 countries around the world and gain expert analysis from exclusive daily newsletters, The Bloomberg Open and The Bloomberg Close.
Sinovac – Is Mixing Vaccines More Effective?

Tags: Sinovac