Sinovac – NegOcc guv ready to take Sinovac jab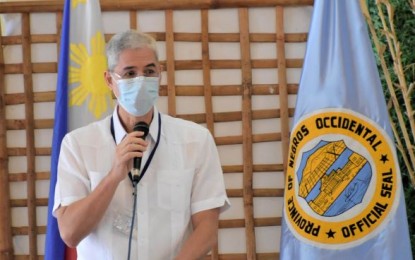 (BA)COLOD CITY – Negros Occidental Governor Eugenio Jose Lacson said he is all set to get vaccinated with Sinovac's CoronaVac jab against coronavirus disease (Covid-19) and is just awaiting a green light from the Provincial Health Office on when to take the first dose.
"I'm waiting for (provincial health officer) Dr. (Ernell) Tumimbang. I requested to be vaccinated together with senior citizens. I'm just waiting for that. I'm already willing to take Sinovac," he added.
Lacson, 61, said that after he saw Ayala Corp. chairman emeritus Jaime Zobel de Ayala getting inoculated with the China-made vaccine, he is "more than convinced already that the vaccine is good."
"I'd rather have Sinovac because the second jab would be three weeks after, so it would be faster for me to comply with the second dose," the governor added.
Lacson said that with AstraZeneca, he has to wait for two months for the second dose, and the 100,000 doses ordered by the provincial government from the British-Swedish drugmaker are not expected to arrive until July.
Like Bacolod City, Negros Occidental is also considered a critical and high-risk locality, as determined by the Department of Health, based on the National Covid-19 Vaccination Operations Center Advisory 26. 
This means that Lacson is eligible for vaccination ahead of the other local chief executives.  
During the rollout of the national vaccination in the first week of March, Lacson already said that he was willing to be vaccinated with the China-made vaccine if it would be made available to him.
"I'm ready to take even Sinovac. It's better to have one. It's better to be vaccinated than just wearing a face mask and face shield. There's more protection if we have ourselves vaccinated. If they will allow me, I'll take it," he said in an interview on March 4.
On April 19, data released by the Department of Health-Western Visayas showed that Negros Occidental has recorded 113 new confirmed cases, bringing the total cases in the province to 9,716, of which 2,073 are active, the highest in Western Visayas. (PNA)


Sinovac – NegOcc guv ready to take Sinovac jab

Tags: Sinovac