Nascar News – Sasha Banks Reacts To Stephanie McMahon's Daytona 500 Promotion

Sasha Banks has recently gained huge mainstream attention after starring in The Mandalorian on Disney Hotstar plus. It took her career to a new high as she can now expect to have more opportunities from Hollywood. Also, NASCAR's Daytona 500 will see her start the race this year. There's no doubt that she is very much happy about receiving the honor.
Stephanie McMahon, being the Chief Brand Officer of the WWE, promoted this upcoming attendance as she often represents the company in global calls. She tweeted out to say that Sasha Banks is the Boss in the ring and on the track as kicking off the Daytona 500 is quite a big deal. The woman of the hour noticed the tweet and responded in a unique way.
Torrie Wilson Shares Emotional Moment From WWE Royal Rumble 2021
It seems Sasha Banks already knows what ride she's taking to the race. Apparently, she will be moving to the show in a Bugatti and all the credits go to none other than the WWE Chairman Vincent Kennedy McMahon.
"About to roll up in my blue Bugatti! Thank you Vince McMahon! Thank you NASAR!"
Bianca Belair Comments On 2nd Black Rumble Winner In WWE History
About to roll up in my blue Bugatti! 🤑😍 Thank you @VinceMcMahon Thank you @NASCAR @NASCARONFOX https://t.co/hqZALIMCJe

— Mercedes Varnado (@SashaBanksWWE) February 6, 2021
#TheBoss of the ring and the track! #Daytona500 https://t.co/ViSGmOQIZD

— Stephanie McMahon (@StephMcMahon) February 6, 2021
Sasha Banks is all over the internet for now
It'll be interesting to see whether Sasha Banks indeed shows up, at the event riding in a blue Bugatti, staying true to her promise. No matter what, she's likely to make a stylish appearance. In the meantime, she just avoided Stephanie McMahon while reacting to the tweet which once again hinted at a potential heat between the two of them.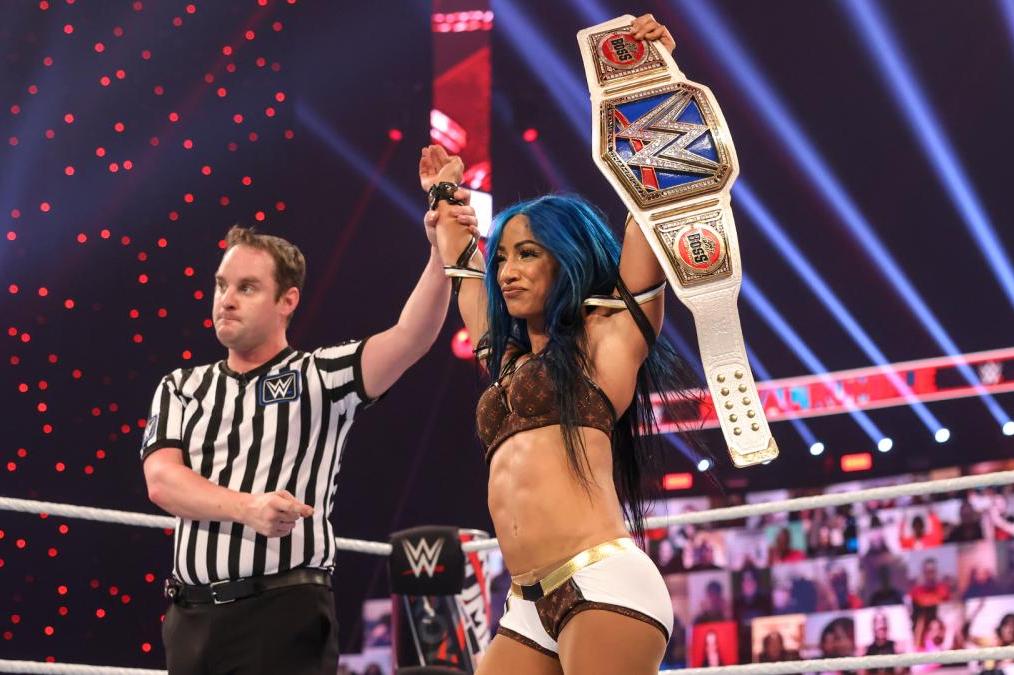 Sasha Banks is also being discussed on the internet as the Impact Wrestling Knockout Kiera Hogan threw some shade at her recently for copying her style. Hogan threw some tweets directed to the Blueprint of the WWE Women's division. She has yet to pay her any attention while one-half of the Impact Wrestling Knockouts Tag Team Champions got quite the attention.
Sasha Banks is currently enjoying her maiden reign with the WWE SmackDown Women's Championship. She has vowed to be a strong champion who is setting up the example, certainly. For two PPVs in a row, she defeated Carmella over the title who is now moving forward towards the Elimination PPV. She also has a bigger chip on her shoulder in the form of Women's Royal Rumble winner Bianca Belair.


Nascar News – Sasha Banks Reacts To Stephanie McMahon's Daytona 500 Promotion

Tags: Nascar News