Investing seems to get a somewhat undeserved reputation, and that reputation is one of being relegated to individuals who are tech-geniuses or billionaire entrepreneurs. However, in reality, the average investor looks a lot like you or me. 
Sure, on the surface, investing can seem a little complex, especially if you listen to a veteran of the industry sprout off a hundred different terms of technical jargon or look at some of the complex stock charts. Although, this is not a true representation of what investing is.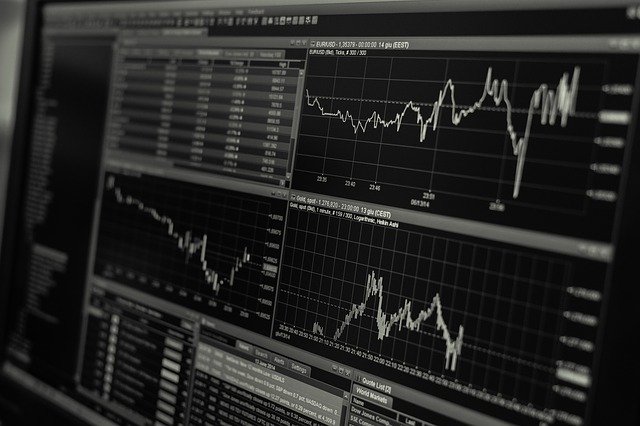 Choosing What to Invest in Can Be Made into a Simple Process
When it comes to choosing what types of investments to make, things can be narrowed down based on how exactly you would like to invest.
For example, you could invest in Amazon stock on Robinhood if you are looking to take your first steps into investing if you have little-to-no knowledge, or you could choose to opt for a riskier investment by choosing to invest in an exciting start-up or new business which you think has a chance of making it big.
This means that you only have to learn what you need about the stock market. If you only plan on making a few relatively safe investments in large companies where your investments are going to be much more secure, then you can get by with little to no research.
On the other hand, if you want to take more a high-risk, high-reward approach, you may want to do a little research on companies you are planning on investing in to see if it is a good idea for you to be partaking.
Investing doesn't have to be a complicated process, and it's perfectly fine to just stick with what you are comfortable with.
There are Types of Investments that Require no Knowledge or Maintenance
As we briefly mentioned earlier, there are certain investments that require next to no knowledge or maintenance, meaning even people who have never heard of the stock market can invest and do well.
The investments we are talking about are index funds, which are different from standard stocks as an index fund tracks the index of a whole market, meaning you are purchasing a small piece of stock from a vast number of companies.
Not only do index funds require almost no knowledge about the stock market or investing, but they also require no maintenance and can be left alone or even forgotten about for years. This is because they are run by an AI and passively managed, meaning once you have invested in index funds, you do not have to do anything else.
Furthermore, index funds have consistently shown to be one of the best investments someone can make both for beginner and veteran investors alike.
There are few people out there that are able to beat the performance of an index fund.
Don't Believe the Common Misconceptions People Hold About Investing
There is a common misconception people hold about investing, and if you are new to investing, you may still hold this belief too.
The misconception in question is that people believe that investing is similar to gambling, meaning that it is a complete gamble whenever you invest and it is a bad thing to do or only reserved for certain people.
This misconception could not be further from the truth, and in reality, if fewer people bought into this myth there would likely be so many more people willing to invest and obtain the benefits that investing brings.
It is true that some investments can carry a lot of risks, and for people who are reckless and do absolutely no research, then investing probably isn't the right route for you.
On the other hand, if you are someone who is able to make smart, logical decisions and is willing to take a more defensive approach when investing, then beginning to invest may just be one of the best decisions you could ever make.
Like we mentioned in the previous section, certain investments like index funds are very reasonable investments, and even though you can still make losses, if you are able to keep a level head and stay in for the long-term you will almost always finish ahead.
One of the other main misconceptions people hold, which also ties in with the belief that investing is a gamble for normal people, is that of believing that only the greatest and smartest people are able to figure out how to make a profit in the stock market, and you need to be a genius to join among their ranks.
However, this is just not true. The average joe like you or I can navigate the stock market, and the belief that only geniuses are supposed to use the stock market is extremely limiting and takes away the possibility of investing for anyone that believes it.
Overall, investing can be a simple task if that's what you want it to be.
Sure, there defiantly is complex elements out there for people who want to dive more in-depth into the topic, but for those of you who just want to invest with little to no knowledge and without much maintenance, it is more than possible.
If you were thinking about giving investing a shot but shied away because of the potential negatives that could come with it, maybe now is the perfect time to have another try.