Paypal Stock – "Too Big to Fail: How Crypto's Latest Bull Run Could Lead to a True Free Market | 2021-03-09 | Investing News

(Image via Netcoins.ca)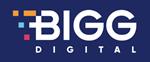 Money from nothing:
All indications that we are in the early stages of a bull run for Bitcoin, and cryptocurrencies as a whole, appear to be in order.
Headlines have swooned around Bitcoin's recent new highs of more than $53,000 (USD) and its year-to-date gains of 81%, pushing its market capitalization to $1 trillion by February 19, 2021.
Analysts are claiming that Tesla's (NASDAQ: TSLA) share price is now directly linked to the price of Bitcoin after Elon Musk's company invested $1.5 billion (USD) into the popular cryptocurrency.
In the wake of this movement, even institutions have become just as bullish, with the likes of Goldman Sachs, JP Morgan, and Citibank all reportedly looking into crypto custody.
Calling it "one hell of an invention", Bridgewater's Ray Dalio compared Bitcoin to alchemy, making money out of nothing and creating an existing credit-based monetary system that serves as both a type of money and a storehold of wealth.
Scott Minerd of Guggenheim Investments also predicted that Bitcoin could be worth up to $400,000 USD.
These could be significant catalysts for miners and companies involved with cryptocurrencies, even Canadian operations such as BIGG Digital Assets Inc. (CSE: BIGG, OTCQX: BBKCF, Forum), the owner of Netcoins, an online cryptocurrency brokerage that recently exceeded $100,000 (CAD) in daily revenue.
Investors have had their eyes on digital currencies for some time and central banks are advancing their work to take advantage of this growth.
In January 2021, the Bank of International Settlements published its latest survey that found 86% of the 65 central banks listed are doing some form of work on central bank digital currencies (CBDCs), ranging from research, to proofs of concept to pilot developments.
As Mastercard (NYSE: MA) and Island Pay just launched the world's first central bank digital currency-linked card, central banks across the globe are preparing for negative interest rates which would open up a pathway to encourage more lending.
A tipping point will come where incentives will align:
Things could come to a head between central banks around the world, and companies looking to de-risk themselves from the U.S. Dollar and opting to hold Bitcoin instead. Companies like Tesla and Paypal Holdings Inc. (NASDAQ: PYPL) have made headlines in the news by converting a significant percentage of their balance sheet to Bitcoin. Future developments could be interesting, with the next large Bitcoin purchaser rumored to be Austin, TX-based tech heavyweight Oracle Corporation (NYSE: ORCL).
In an interview with Stockhouse Editorial, Netcoins President, Mitchell Demeter (who also serves on the Board of BIGG and NDA) explained the significance of Oracle potentially purchasing a major amount of Bitcoin; noting that while Tesla is a Fortune 500 company, Oracle is a Fortune 100 company. He, like many, sees this potential purchase as additional fuel for the movement.
Considering that Credit Suisse Group (SWX: CSGN) is not only a major shareholder in Tesla, but recently updated its outlook and doubled its price target for the company to $800 USD per share, many international banks and shareholders around the world have direct exposure to Bitcoin through Tesla. The more situations like these arise, the more likely that a cryptocurrency like Bitcoin finds itself to be too big to fail and too important to be stopped.
As Mitchell Demeter explained, "As these companies continue to add Bitcoin to their balance sheets, it's giving large institutions direct exposure to Bitcoin that they never asked for. There will be a tipping point where incentives align and it will be in everyone's best interest to encourage the adoption of Bitcoin, further driving the value of the companies they own."
A deeper look at Netcoins:
The more price action there is for Bitcoin and cryptocurrency assets (regardless of whether the price goes up or down) the better it is for Netcoins. This revenue model is dependent solely on trading, where a percentage of every trade is booked as revenue, regardless of the price of the underlying crypto asset being traded. Even during the highly volatile days of Bitcoin trading volumes were high. Even if the assets were to trend downwards, it would mean higher revenues for Netcoins.
For Canadian traders looking to begin buying and selling digital assets like Bitcoin, this is a solid entrance into the arena. It is also a very useful avenue for those who are more experienced with crypto trading given Netcoins' many features.
Being owned by a public company like BIGG Digital Assets means Netcoins' financial statements are always audited and available to the public. Its users have much more transparency into its financial performance than they would with a private company in the same business. This level of scrutiny runs deeper than just financials as it includes policies, procedures, controls, and team structures. It is a level of detail that makes this investment opportunity a much more stable bet for those looking to get into cryptocurrencies.
"Our main goal here at Netcoins is just to make it easy for people to buy and sell digital assets." Mitchell Demeter said. "We also have a big emphasis on educating people. We built out a Crypto Academy that addresses a lot of those initial questions people have when they first try to get involved in the space. We've tried to make the experience as seamless as possible. It's similar to going to a discount brokerage to buy a stock, only simpler."
People can get their accounts set up, registered, fully verified and buy Bitcoin within five minutes. The team has built out a proprietary system to accept email transfers within a few minutes.
There are seven different assets available on the platform. Netcoins collects money from transaction fees. However, they boast 0% funding fees and free cash withdrawals. The team is looking at adding new features like borrowing and lending crypto to the platform in the near future.
The next steps:
In these unprecedented times, it is hard to predict where the market could move next. After the Gamestop Corp. (NYSE: GME) fiasco, many may be left thinking that the free market is not truly free. What has become clear is that cryptocurrency is not only here to stay, it is here to change the way we think about finance. We are witnessing the development and evolution of more decentralized forms of currency and financial products that will shape the future of finance as we know it.
This is just our first look into what Netcoins has to offer the Canadian cryptocurrency trading market. In our next article, we will take an even deeper look into the platform's capabilities and talk about new features.
For more on Netcoins, visit netcoins.ca and to get full updates on everything going on with BIGG, head to biggdigitalassets.com.
FULL DISCLOSURE: This is a paid article produced by Stockhouse Publishing.
Paypal Stock – "Too Big to Fail: How Crypto's Latest Bull Run Could Lead to a True Free Market | 2021-03-09 | Investing News

Tags: Paypal Stock