S and P 500 – S&P 500 Index opens near last week's closing level above 4,200

Wall Street's main indexes trade mixed on Monday.
Financial shares edge lower at the start of the week. 
Defensive sectors trade in the positive territory after the opening bell.
Major equity indexes in the US opened near last week's closing levels as investors await the next significant catalyst. As of writing, the Dow Jones Industrial Average was up 0.05% on the day at 34,773, the S&P 500 was down 0.05% at 4,227 and the Nasdaq Composite was losing 0.18% at 13,745.
Among the 11 major S&P 500 sectors, the Financials Index is down 0.4% as US Treasury bond yields continue to erase the bullish opening gap.
On the other hand, defensive sectors fluctuate in the positive territory, reflecting the cautious market mood. Currently, the Real Estate Index is up 0.6% as the best performer in the early trade. 
S&P 500 chart (daily)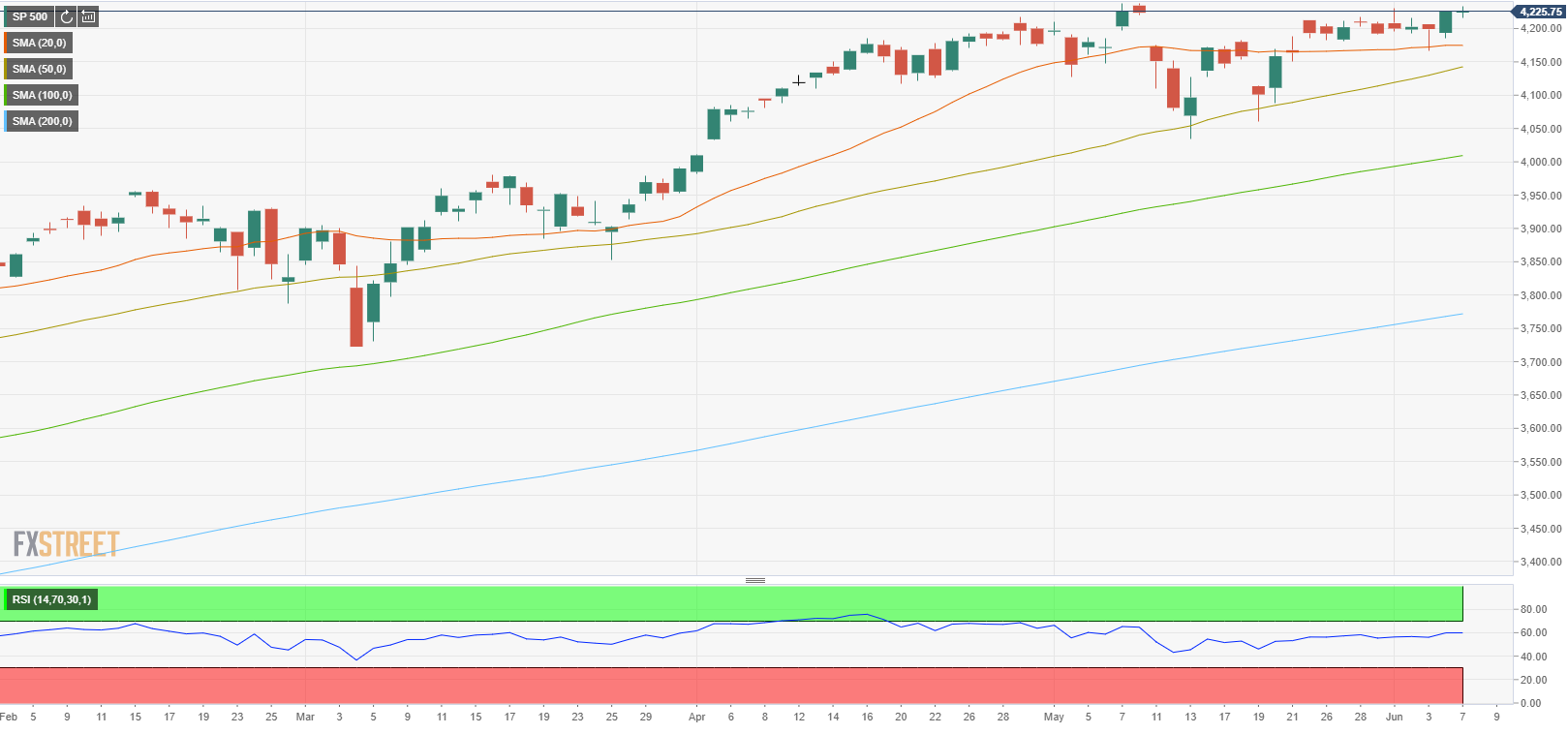 S and P 500 – S&P 500 Index opens near last week's closing level above 4,200

Tags: S and P 500, S&P 500