Spacex News – Meet Kenyan Soldier Working for US Billionaire Elon Musk

Immanuel Gitamo, a Kenyan soldier in the US army working on billionaire Elon Musk's SpaceX project, has come a long way from Kitale, Transzoia County, where he was born, overcoming adversity to achieve what only a few dream of.
"My brother and I were found abandoned by the roadside by a couple. I didn't know my real father and mother," said Gitamo during an interview with the Nation.   
The couple adopted the two and raised them even though they struggled as they were not well off. In an interview with the Army journal in the US, he shared that he owned his first pair of shoes at 14 years.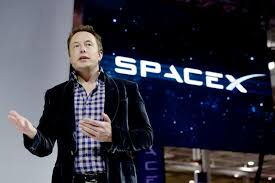 US Billionaire and CEO of SpaceX Elon Musk
File
Teachers at the local schools he attended allowed him to study for free, and in return, Gitamo helped with chores in the school.
After high school in 2006, he got a green card and moved to the US for further studies. He graduated with a Bachelors's degree in Aeronautics and Astronautics Engineering and later pursued a Master's degree in Nuclear Physics at the California Institute of Technology. 
Joining the US army helped him access military benefits to fund his schooling which would also see him get a roof over his head and the experience he needed. He later enrolled in a Ph.D. program to pursue astrophysics and was required to write a thesis and his choice was electric propulsion to space.
"My dissertation was about electric propulsion. That's why I joined the Army. I was doing my dissertation for my Ph.D., and I needed to be able to defend it. I was creating electric engine propulsion for spacecraft. In order to get to know how electric propellant works, I needed to know how solid propellant works. That's what the Army uses to eject missiles, so I joined the Army," said Gitamo.
In 2019 he cleared his Ph.D. in Astrophysics being the only soldier in the US military to have it.
He is currently pursuing another Ph.D. in Atomic physics.
Gitamo says aerospace is encompassed in two engineering disciplines. – Aeronautics entails Aircraft in the earth's atmosphere and Astronautics involves things outside the earth, an interest that has seen him work with Musk's SpaceX, a company that designs, manufactures and launches advanced rockets and spacecraft
The scope of his degree is research, design, science, and technology behind aircraft Construction and testing.
"This is how I came to be part of the Space X project Falcon 9 which has been launched 107 times with 67 landings and 50 times having reflown tickets. 2027 SpaceX is a complete mission which we are still planning. It is meant to go to Mars," he revealed. It is through this project that he met US Billionaire Elon Musk, a man he says, he admires a lot due to what he has accomplished. 
He is currently an Air Defense Battle Management System operator assigned to the 2nd Stryker Brigade Combat Team, 7th Infantry Division on Joint Base Lewis _MCchord Washington State.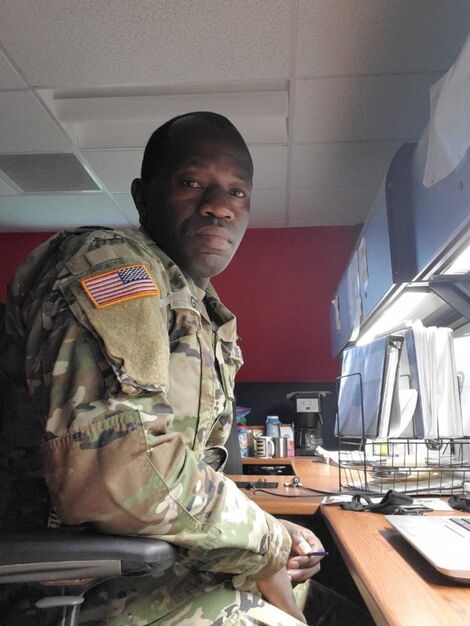 Dr. Immanuel Gatimo has a Ph.D. in Astrophysics and is pursuing a second Ph.D. in Atomic Physics.
File


Spacex News – Meet Kenyan Soldier Working for US Billionaire Elon Musk

Tags; Spacex News, Spacex launch,