History doesn't repeat, but it does rhyme.
The Iraq war of 2003 doesn't have many parallels to Russia's invasion of Ukraine, other than perhaps global unpopularity. But there seems to be at least one parallel — how stocks have behaved, as this chart shows.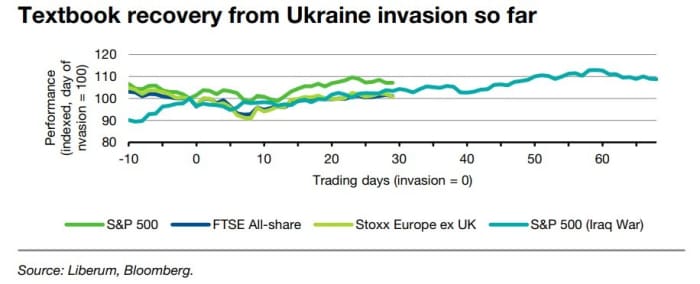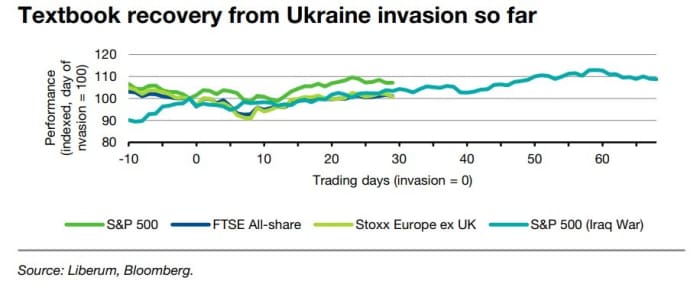 Joachim Klement, strategist at Liberum Capital in London, says if stocks were to continue the Iraq path, there would be sideways moves over the next 10 trading days but some 5% to 10% upside over the next two months.
The technical indicators, he says, indicate a continuation of the current recovery.
In Europe and the U.K., most stocks are still below their 200-day moving averages. In the U.S., it is about half — 51% of S&P 500 companies are below their 200-day average. "We are increasingly seeing these stocks catch up to the prices seen at the beginning of this year," he says.
Investors are still pessimistic toward stocks in the U.K. and Europe, and while the U.S. measure has recovered, it has peaked due to inflation concerns, he added.
The chart
__________________________________________________
You can Read this Complete Story at:
Source Link
__________________________________________________
Related Links:

Stock Market, Latest News on C N N.

______________________________________________________