Brisbane Airport hikes taxes (yet again) for Trans Tasman travel
One aspect of travel that has changed in this new (partially) post Covid world is taxes. Airports in this part of the world have been quick to increase service charges and taxes that now form a pretty significant part of any airline ticket.
I wrote about this at the end of March, questioning whether tax increases will dampen enthusiasm for Trans Tasman travel as travelers saw the typical tax component of many return flights from New Zealand to Australia increase by around 25%.
For a typical return flight to Brisbane, Sydney or Melbourne, travelers saw the average service charge and tax component of a flight increase from roughly $185 – $200 prior to Covid, to a current figure of around $250 – $265.
These taxes are charged by both departure and arrival airports as well as the governments of both countries, however the Australian charges are significantly higher than the New Zealand charges. This is why when looking at airfares between New Zealand and Australia that the return flights from Australia nearly always cost more than the flight over to Australia.
In what can only be described as a money grab, Brisbane airport have announced further increases to their WY passenger service charge which will be increasing from AUD$63.90 to AUD$106.44 from the 1st July 2021. This means taxes and service charges for a return flight from New Zealand to Brisbane are now over $300 – a figure that can really only be described as truly ridiculous.
Up until the 30th June the tax and service charge component of an airfare from Wellington to Brisbane is $265.35 (which can vary slightly on a daily basis, since some of these charges are priced in AUD and converted by the airline)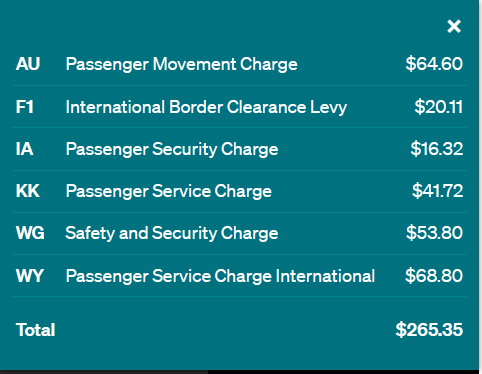 The new charges will apply for all new bookings from the 1st July and see an increase to $311.76 for a return flight from Wellington to Brisbane.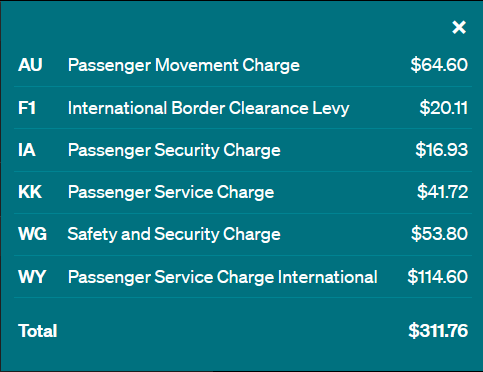 For a family of four people traveling to Brisbane for a holiday it'll now mean the first $1240 of your holiday budget goes straight to airport companies and governments by way of taxes and surcharges.
Anybody traveling from New Zealand to Queensland should now take a serious look at flights into the Gold Coast instead.
Taxes on a return flight from Auckland to the Gold Coast are significantly cheaper at $175.26 for a return flight. That's a much more modest $700 in taxes and surcharges for four people for your family holiday.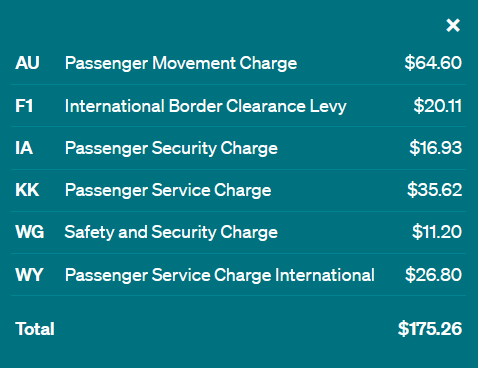 Unfortunately Air New Zealand only operate non stop services to the Gold Coast from Auckland and Christchurch and not from Wellington, but passengers flying from Wellington to the Gold Coast via Auckland may find that the cost of flights is still significantly cheaper than flying to Brisbane.
In the example below it's $606 for flight from Wellington to the Gold Coast via Auckland vs the $692 in the example listed earlier on for travel on the very same days.

What are people's thoughts on this? Are these new higher taxes likely to cause you to defer travel or maybe head somewhere else?