The 8 Best Hotel Stocks To Buy Right Now!
The hospitality and travel industry have seen some of the largest halts in economic activity as a result of the Covid-19 pandemic. With international travel restrictions, travel has been limited to the bare minimum. As with airlines and other travel companies, hotels have taken a large hit in terms of their bookings. That said, this narrative could change quickly as the Covid-19 vaccine begins to roll out in the first few months of 2021. International travelers cooped up in their homes will likely plan their first trips after a year-long hiatus. When this happens, investors will want to be ready for the returns. Check out our picks for the best hotel stocks that will help you to take advantage of the growth that's likely to come.
Are you looking to buy hotel stocks? Check out Trade Ideas! The AI-based software is extremely intuitive and allows hassle-free trading for a great jumpstart to your portfolio.
Best Hotel Stocks To Buy
Hilton Worldwide Holdings Inc. (NYSE: HLT)
Hilton Worldwide Holdings is an American multinational hospitality company. They were founded in 1919 and holds a variety of hotels and resorts across 118 different countries and territories. Hilton has 18 different brands across different market segments and owns a variety of properties on their own in addition to having a number of franchised locations. In total, Hilton owned 983,465 rooms in June of 2020.
In February of 2016, Hilton announced that they would be turning their hotel holdings into a real estate investment trust. Since this point, the company has performed better and better, until the inevitable implications of the Covid-19 pandemic. As of 2020, the company is worth $29.642 billion in market cap. Much of the growth Hilton has seen has been a result of their growing customer loyalty campaigns. They've also started a campaign to offer price matching if their customers find a better deal elsewhere. Management has been an important part of the brand maintaining its reputation and presence.
After the stock market crash in March of 2020, Hilton has nearly returned to pre-covid market prices. Perhaps as a result of vaccine enthusiasm, the hospitality company has seen a surprising rebound. However, their stock price may not fully stabilize until life returns to normal.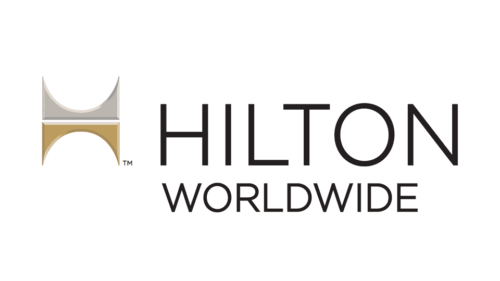 Hyatt Hotels Corporations (NYSE:H)
Sometimes referred to as Hyatt Hotels & Resorts, Hyatt Hotels Corporation is an American multinational hospitality company. The company is based in Chicago and manages and franchises hotels, resorts, and vacation properties. Hyatt was founded in 1957 with the purchase of the Hyatt House at Los Angeles international airport. Since then, the company has expanded internationally, largely through the development of new properties and the acquisition of other hotel chains such as AmeriSuites and Summerfield Suites. They have since expanded to servicing nearly 900 properties in over 60 countries with 20 different brand names.
The company has currently reached a market cap of $7.37 billion and has a portfolio spanning three main types of brands. These include their timeless portfolio, or classic branded hotels, independent collections, or their soft-branded independent properties, and their boundless portfolio, or lifestyle brands.
Hyatt's market performance has dropped since the pandemic. They also posted their lowest revenue numbers in over 10 years in 2020. Their performance is reflective of the overall hospitality industry at this point in time. This stock will likely be a long-term hold as it could take a while before the hospitality industry returns to its previous level of performance.
Choice Hotels International, Inc. (NYSE:CHH)
Choice Hotels International is a Maryland based hospitality franchisor and one of the largest hotel chains in the world. Choice was founded in 1931 and owns a number of hotel brands ranging from economy to upscale locations. The company has currently franchised over 7,000 properties across 41 countries and territories internationally. Their entire portfolio includes nearly 600,000 rooms with tens of thousands currently under construction.
Choice Hotels has reached a $5.77 billion market cap with a pretty significant drop in revenue for the 2020 year. The company has started allowing discounts for the time being, in addition to providing specific holiday discounts. Since the company's shares have returned to pre-Covid levels, indications point to this being a solid purchase in the coming months.

Biggest Hotel Stocks
InterContinental Hotels Group (OTCMKTS: ICHGF)
As the first international company on our list, Intercontinental Hotel Group is based in England. This multinational hospitality company owns nearly 900,000 rooms across 100 different countries. They have over 5,900 lodging properties span multiple brands including InterContinental, Regent Hotels, Holiday Inn, Candlewood Suites, and Crowne Plaza.
InterContinental Hotels Group has returned to its pre-Covid market performance. With such a diverse selection of properties and locations, the company has fared well. Since the company has a diverse portfolio, their overall value won't drop even if one property struggles. Experts suggest the company is currently fairly valued and they are currently projecting positive returns. This could be a strong pick moving forward, as this company has plenty of potential for future growth.
Wyndham Hotels & Resorts, Inc. (NYSE:WH)
Self-described as the largest hotel franchise in the world, Wyndham Hotels & Resorts is based out of New Jersey. The company owns a portfolio of 9,280 locations. This impressive collection of hospitality properties spans across 20 owned hotel brands. Wyndham's hotels include Days Inn, Ramada, Baymont, Super 8, Howard Johnson, and more. They were also a spinoff created in 2018 by Wyndham Worldwide.
The company's stock price remains just short of where they started with their IPO back in 2018. However, the company's market cap remains just north of $5 billion. Wyndham took quite a hit in March of 2020, but has since recovered quite well, especially for a new hotel chain. This could be a great current buy as this "largest hotel franchise in the world" has yet to take off as many of the other hotel chains on our list have.

Marriott International, Inc. (NASDAQ:MAR)
In terms of the number of rooms owned, Marriott International tops the list. With more than 1,400,693 available rooms, Marriott owns 30 brands across 7,484 properties. With family-owned and operated management founded in 1927, this Maryland-based multinational American hospitality brand owns a large portfolio of hotels and related lodging facilities. The company has a market cap of $41.76 billion. Despite sizable decreases in revenue in 2020, the company saw $387 million of revenue in quarter three of 2019. Some of the most iconic brand names in the Marriott portfolio include JW Marriott Hotels, The Ritz-Carlton, St. Regis Hotels and Resorts, and a number of other brands across several price ranges and specialty categorizations.
Unlike many of the other higher-end choice hotels on our list such as the Hilton, Marriott has not yet seen a full return to its pre-covid performance. Future projections suggest similar performance from Marriott in the coming year. As one of the most highly regarded hotel companies in the US, Marriott's market trading price suggests this could be a great time for a buy.
This company runs large properties that each have huge numbers of rooms, so they were hit particularly hard by COVID. High-quality management and customer loyalty will likely continue to carry the brand into success in the future.
Best Hotel Penny Stocks
Trivago NV (NASDAQ:TRVG)
This is the first hotel stock on our list that isn't in the business of owning hotel properties. Trivago is a German transactional platform company with technology services specializing in the hotel, lodge, and metasearch field. The platform Trivago provides allows users to search hotel prices across 1.3 million hotels in 190 countries. Users are able to browse a wide selection of hotels and rooms and make a selection of the cheapest option.
Since Trivago receives its revenue from advertisements, the company's success after IPO has sharply declined. Shares are now being traded at $2.20. They have struggled to pull ahead because of competition from similar sites. However, the company continues to improve its usability software for hotel listers to use. They continue to innovate, with the aim of pulling back a large share of themarket. As a cheap buy, now has never been a better time to invest in Trivago. Use of the service is likely to skyrocket with share prices as the economy takes a turn with the vaccine.

Hotel Stocks To Watch
Extended Stay America, Inc. (FRA:EA71)
Traded as a "paired share" with ESH Hospitality, Inc., Extended Stay America is the first company on our list of hotel stocks without extensive properties and brands. They are also the first hotel stock on our list that deals exclusively with apartment hotels. Extended Stay's paired share ESH Hospitality is another real estate investment trust, and the owner of the company's hotels. The company owns and operates 557 hotel properties across America and Canada. In total, their properties amount to approximately 61,900 rooms in total. 
While they aren't one of the largest players in the industry, Extended Stay is one of the more versatile share options on our list. The company showed peak performance in 2018, but then suffered its biggest drop in history as a result of Covid-19. Prices have just returned to their pre-pandemic levels. There is potential for continual growth in the coming years as the world returns to normal. There will no doubt be an increased demand for extended stay properties as more and more people become comfortable with the prospect of living away from home, for small or extended periods of time.
Should I Buy Hotel Stocks?
Similar to the airline industry, Covid-19 has been relentless in putting a financial strain on the hospitality industry. Since global travel has decreased dramatically, it's astonishing that many hotel companies have been able to return to their pre-pandemic share levels. Despite the huge hit to the lodging industry, there will always be a need for hotels. 
As the world begins to open back up after so many months of isolation, hotels and travel stocks will likely skyrocket. After taking the vaccine, people will want to see friends and family that they haven't seen in months. Avid travelers will also opt to resume their regular work and leisure travel.
Which of our hotel stocks piqued your interest? These selections and more are all available on WeBull. WeBull is an investment platform that will give you a few free stocks just for joining!
Hotel Stocks: Final Thoughts
Travel may be paused at the moment. As our world rolls out the vaccine and slowly relaxes travel restrictions, the hotel economy is likely to boom. Adding some undervalued hotel stocks to your portfolio can help to give your portfolio the edge it needs to perform impeccably in the coming months of 2021.