Gilead Stock – LLS backs 5 new cancer drug projects with up to $50M; Trodelvy continues to impress with more TNBC data – Endpoints News

The Leukemia and Lym­phoma So­ci­ety has tapped 5 new ear­ly-stage projects to back with up to $10 mil­lion each in fresh in­vest­ments. The 5 biotechs are:
— Cari­bou, head­ed by Rachel Hau­r­witz and co-found­ed by Jen­nifer Doud­na, is work­ing on next-gen, off-the-shelf CAR-Ts to re­place the pa­tient-de­rived cells now in use.
— The LLS sup­port­ed Nex­Im­mune's IPO, help­ing fund its work on nanopar­ti­cles that can gin up an im­mune re­sponse di­rect­ed at can­cer cells. The biotech has 2 projects now in Phase I tri­als.
— Im­mune-Onc Ther­a­peu­tics is get­ting help with their ear­ly work on IO-202, "a first-in-class an­ti­body tar­get­ing the im­mune in­hibito­ry re­cep­tor Leuko­cyte Im­munoglob­u­lin-Like Re­cep­tor sub­fam­i­ly B (LIL­RB) mem­ber 4 (LIL­RB4, al­so knowns ILT3)."
— Saar Gill's Caris­ma, spun out of Penn, is get­ting help with its CAR-en­gi­neered macrophages.
— Abin­tus Bio is get­ting fi­nan­cial sup­port for its in vi­vo-gen­er­at­ed CARs that avoid ex­tract­ing cells, en­gi­neer­ing them and then trans­fus­ing them, back in­to pa­tients.
Hau­r­witz had this to say:
"We're par­tic­u­lar­ly ex­cit­ed to be work­ing with LLS TAP be­cause it gives us ac­cess to their deep knowl­edge of blood can­cer and their net­work of pa­tients and drug de­vel­op­ment ex­perts." — John Car­roll
Trodelvy con­tin­ues to im­press with more TNBC da­ta
The drug be­hind Gilead's $21 bil­lion ac­qui­si­tion of Im­munomedics last Sep­tem­ber con­tin­ues to post good da­ta re­sults from its con­fir­ma­to­ry Phase III study.
In a pa­per pub­lished in the New Eng­land Jour­nal of Med­i­cine on Thurs­day, the drug Trodelvy se­cured a sta­tis­ti­cal­ly sig­nif­i­cant pro­gres­sion-free sur­vival and over­all sur­vival in pa­tients with re­lapsed or re­frac­to­ry metasta­t­ic triple-neg­a­tive breast can­cer. Me­di­an PFS was 5.6 months com­pared to 1.7 months on chemo, and me­di­an OS was 12.1 months ver­sus chemo's 6.7 months.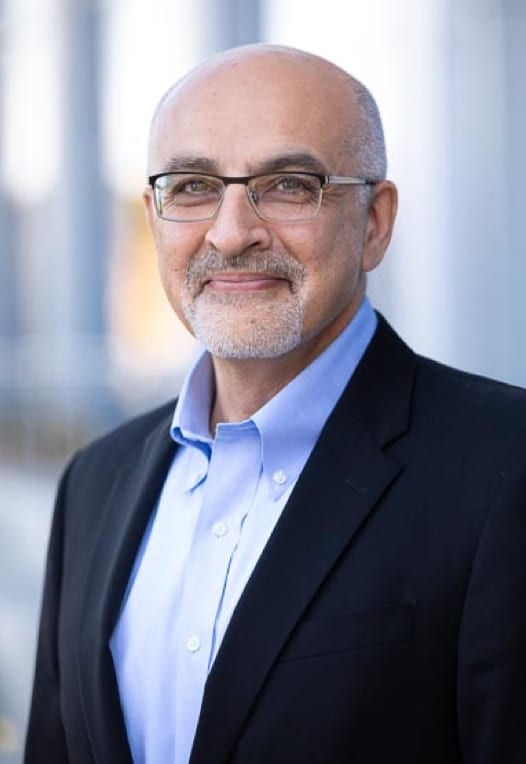 Mer­dad Parsey
Trodelvy al­so record­ed an ob­jec­tive re­sponse rate of 35%, com­pared to just 5% on chemother­a­py.
"For a pa­tient pop­u­la­tion whose can­cer is par­tic­u­lar­ly dif­fi­cult to treat, these re­sults are ex­treme­ly en­cour­ag­ing and re­in­force the sig­nif­i­cant treat­ment ad­vance that Trodelvy rep­re­sents for pa­tients with pre­vi­ous­ly treat­ed un­re­sectable lo­cal­ly ad­vanced or metasta­t­ic TNBC," Gilead CMO Mer­dad Parsey said in a state­ment.
Just a few weeks ago, Trodelvy se­cured a full FDA ap­proval with a broad­er la­bel than its ac­cel­er­at­ed OK in­di­ca­tion, ex­pand­ing the pa­tient pop­u­la­tion to in­clude those with un­re­sectable lo­cal­ly ad­vanced TNBC rather than just metasta­t­ic cas­es. Pa­tients must have re­ceived two or more pri­or sys­temic ther­a­pies, at least one of them for metasta­t­ic dis­ease.
The heart of Gilead's Im­munomedics buy­out, Trodelvy came to fruition af­ter Im­munomedics worked on de­vel­op­ing the drug for about 37 years. The drug's da­ta were so im­pres­sive at last sum­mer's ES­MO that Gilead CEO Dan O'Day an­gled to get a deal done be­fore the con­fer­ence. — Max Gel­man
Chi­na-based mR­NA spin­off rais­es $10M as Covid-19 vac­cine IND looms
Sir­naomics' mR­NA spin­off RNAim­mune has gath­ered a $10 mil­lion seed round to con­tin­ue build­ing out its plat­form, with a fo­cus on in­fec­tious dis­eases, can­cer and rare dis­eases.
Smooth Riv­er and Hong Kong Hon­grun led the in­vest­ment, with par­tic­i­pa­tion from Shang­hai Wal­ga Biotech­nol­o­gy, High For­est In­vest­ment and Ter­ra Mag­num Sig­ma.
Found­ed in ear­ly 2020, the lead pro­gram is for an­oth­er mR­NA vac­cine point­ed against Covid-19. As J&J and As­traZeneca run in­to in­creased flak over safe­ty fears for their vac­cines, an­a­lysts have be­gun won­der­ing how the rest of the mar­ket will play out as Pfiz­er/BioN­Tech and Mod­er­na dom­i­nate the field. That still may leave op­por­tu­ni­ties ahead, and the fledg­ling start­up sees a shot at get­ting in­to the sec­ond wave.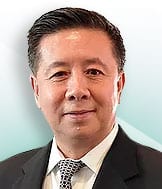 Patrick Lu
The biotech has an R&D cen­ter in Chi­na and raised $2.35 mil­lion in its orig­i­nal fund­ing round. An IND for Covid is planned lat­er in the year with an­oth­er pro­gram in the works for a RAS tu­mor vac­cine.
Patrick Lu, chair­man of the board of RNAim­mune, said:
"The re­cent suc­cess of Mod­er­na's and BioN­Tech's mR­NA vac­cines has demon­strat­ed that mR­NA tech­nolo­gies for de­vel­op­ment of nov­el ther­a­peu­tics and vac­cines are dra­mat­i­cal­ly chang­ing the land­scape of the glob­al phar­ma­ceu­ti­cal in­dus­try. RNAim­mune has tremen­dous op­por­tu­ni­ties as a glob­al mR­NA in­no­vat­ing com­pa­ny." — John Car­roll
Ac­ne treat­ment from Bausch's spin­out Or­tho hits all 3 end­points
In a sec­ond Phase III tri­al, Or­tho Der­ma­to­log­ics' lat­est ac­ne treat­ment showed a ben­e­fit of pa­tients as ear­ly as 2 weeks in­to us­age, the Bausch Health spin­out an­nounced Thurs­day.
The tri­al test­ed IDP-126, a com­bi­na­tion retinoid, an­ti-bac­te­r­i­al and an­tibi­ot­ic top­i­cal to treat ac­ne vul­garis in pa­tients. If the treat­ment is ap­proved, it would be the first to use this triple com­bi­na­tion, the re­lease said.
The study achieved all 3 of its end­points at week 12, in­clud­ing a change in in­flam­ma­to­ry and non­in­flam­ma­to­ry le­sion counts with a p-val­ue of less than 0.001. Treat­ment suc­cess was 50.5% and 20.5% for IDP-126 and its place­bo, re­spec­tive­ly.
For 12 weeks, the 193 pa­tients ages 9 and up ap­plied ei­ther IDP-126 or a place­bo to their face once a day in 13 lo­ca­tions in the US.
Or­tho hopes to sub­mit a new drug ap­pli­ca­tion with the FDA in the lat­ter half of 2022, pres­i­dent Scott Hirsch said in the state­ment. — Josh Sul­li­van
Gilead Stock – LLS backs 5 new cancer drug projects with up to $50M; Trodelvy continues to impress with more TNBC data – Endpoints News

Tags: Gilead Stock
Stock Market, Latest News on C N N.