[ad_1]

Building Briefs – January 29th
---

---
CALA taps £1m new home market in Edinburgh
Eight luxury homes costing at least £1 million have been brought to the marked by CALA Homes in Edinburgh.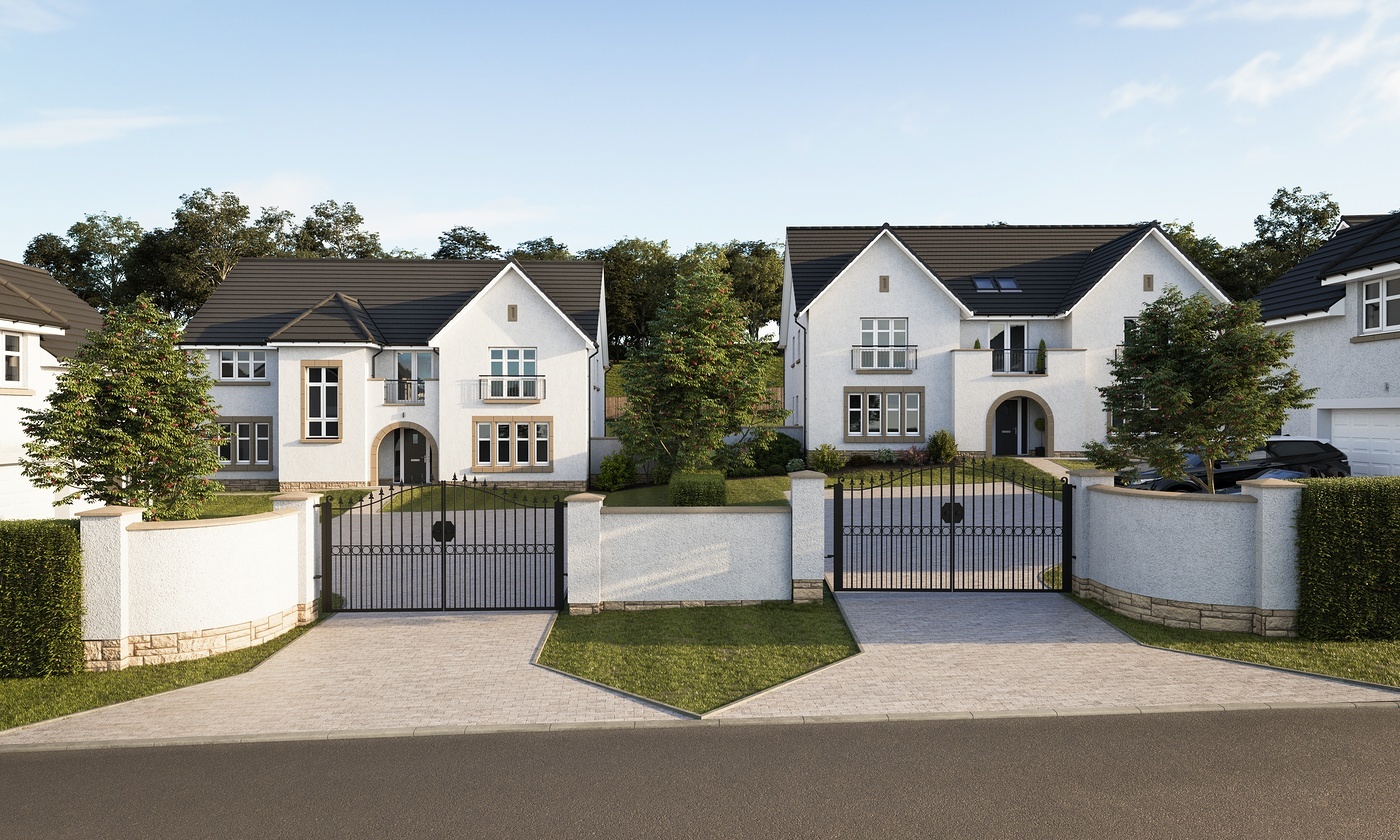 'The Avenue', part of the final phase at Ravelrig Heights offers buyers a choice of homes comprising two of the largest housetypes ever built by the developer in the region.
Now launched for reservation, buyers will benefit from five-bedroom homes reaching 3700 square feet (around four times an average home in Scotland), which includes self-contained accommodation above a large detached garage.
With current prices from £1,095,000 to £1,255,000, The Avenue properties include an exceptional specification as standard, including underfloor heating, private electric gated entrances, and large secluded gardens reaching up to 1/3 of an acre in size.
Located just eight miles from Edinburgh's city centre, in picturesque Balerno, they offer easy access to Scotland's capital, airport and surrounding countryside.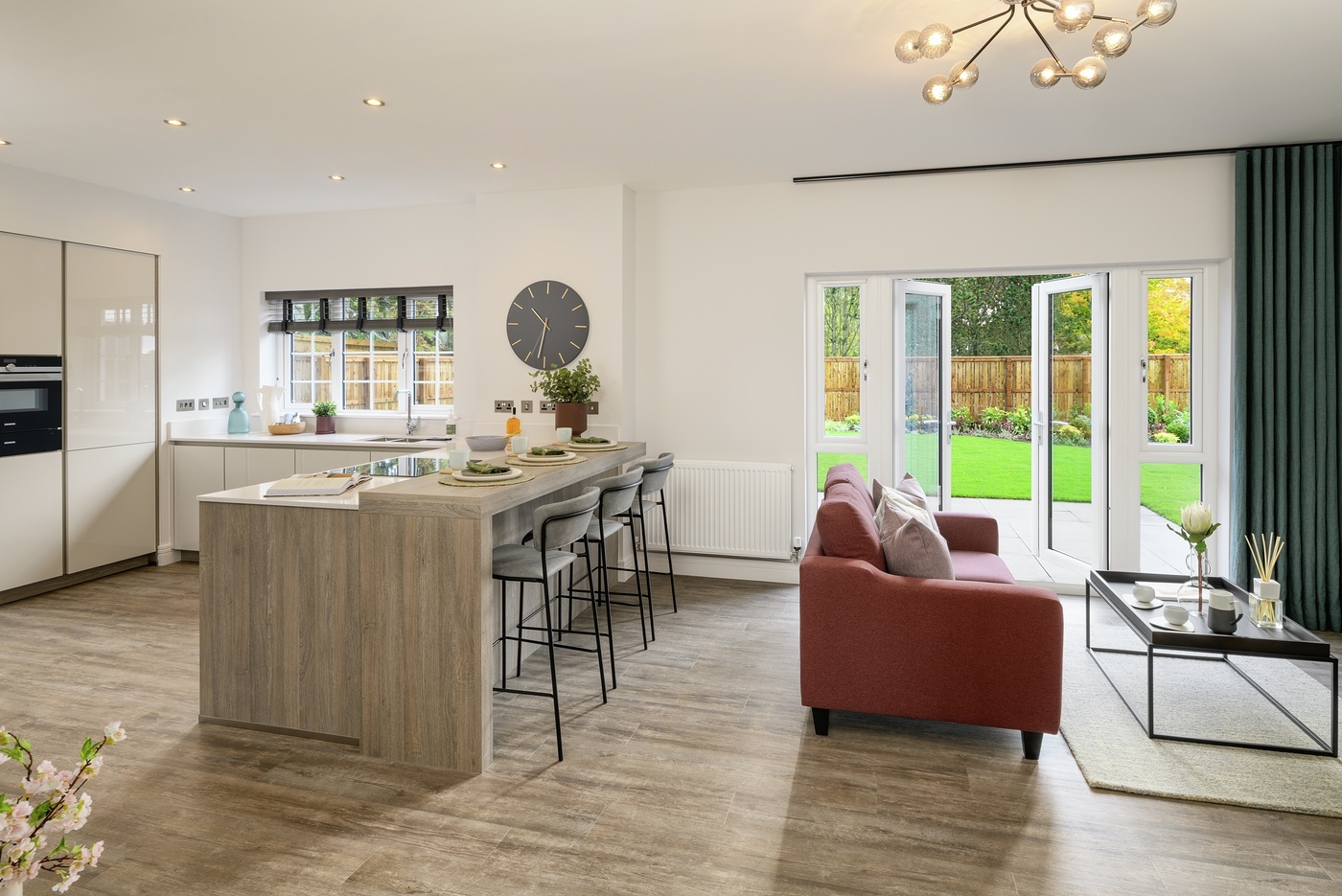 Philip Hogg, sales and marketing director for CALA Homes (East), said: "Constructed to the edge of our Balerno development, The Avenue ensures buyers plenty of privacy and rural views. They also feature extremely large plot sizes, not often found in the area.
"These homes really do represent the pinnacle of family living – they are aspirational homes that don't compromise on space, grandeur or spec, while also offering buyers city convenience alongside secluded, rural surroundings."
The Waverley house style allows for open plan family living alongside a study and large lounge overlooking an outdoor patio. A separate formal dining room gives options for entertaining, which separate studies and utility rooms provide sought-after practicality. The Waverley also features an opulent double staircase leading to the second floor, ensuring an impactful first impression.
The Roxburgh offers a similarly open plan interior, again featuring a separate dining room, study, family room/kitchen, utility room and a spacious lounge overlooking outdoor decking.
Both types include five upstairs double bedrooms, two with en-suites as well as a master bedroom with a large en-suite and dressing area.
Aberdeen continues building work for new early learning and childcare provision
Construction works for 27 upgraded or new buildings to support additional early learning and childcare (ELC) provision is continuing at a good pace, an Aberdeen City Council committee heard yesterday.
Members of the capital committee were told there had been delays due to the first coronavirus lockdown. However, the Scottish Government deadline for being able to provide the expanded ELC provision was changed from August 2020 to August 2021 due to delays nationally caused by the first lockdown.
A report to committee said since Aberdeen City Council moved into Tier 4 restrictions as with the rest of mainland Scotland, works onsite have continued following a review of health and safety measures and in compliance with Scottish Government guidance.
The design team and main contractor continue to evaluate the impact on the programme of government guidance and the requirement to comply with physical distancing measures.
Despite the impact of the pandemic, work has continued behind the scenes with Aberdeen City Council officers preparing for the reinstatement of the extended ELC provision.
The £23 million building programme will see 27 new or upgraded local authority nurseries across the city to cater for the enhanced provision including two new innovative outdoor learning settings at Hazlehead Park and Duthie Park.
North Ayrshire Council confirm solar farm plans
An innovative proposal to build an eco-friendly £6.7 million solar photovoltaic (PV) farm that will help curb fuel poverty and reduce North Ayrshire's carbon footprint has been approved.
The plans were approved by North Ayrshire Council's Cabinet on Tuesday and will see the farm built on the vacant council-owned former landfill site in Nethermains.
Not only will it provide a substantial amount of clean, renewable energy to supply the local electricity grid but contribute to a reduction in fuel poverty through the availability of affordable energy.
The proposed solar PV farm at Nethermains will provide 7,681MWh p/a which is approximately 34% of the Council's current energy requirements.
And with the energy generated by the solar farm, the Council – using a licensed electricity third-party supplier – could power their own facilities at a greatly reduced cost.
There is also the potential to increase revenues by selling power to the electricity grid.
The total net income from this Solar PV Farm over a 20-year period is estimated as £12.8m and it is anticipated that approximately £2.27m will be allocated to community benefit projects.
Dundas Estates sells final home at Fife development
The 227-home Ostlers Way development on the eastern outskirts of Kirkcaldy sold its last property at the turn of the year amidst interest from a number of buyers seeking space in response to changing buyer demands.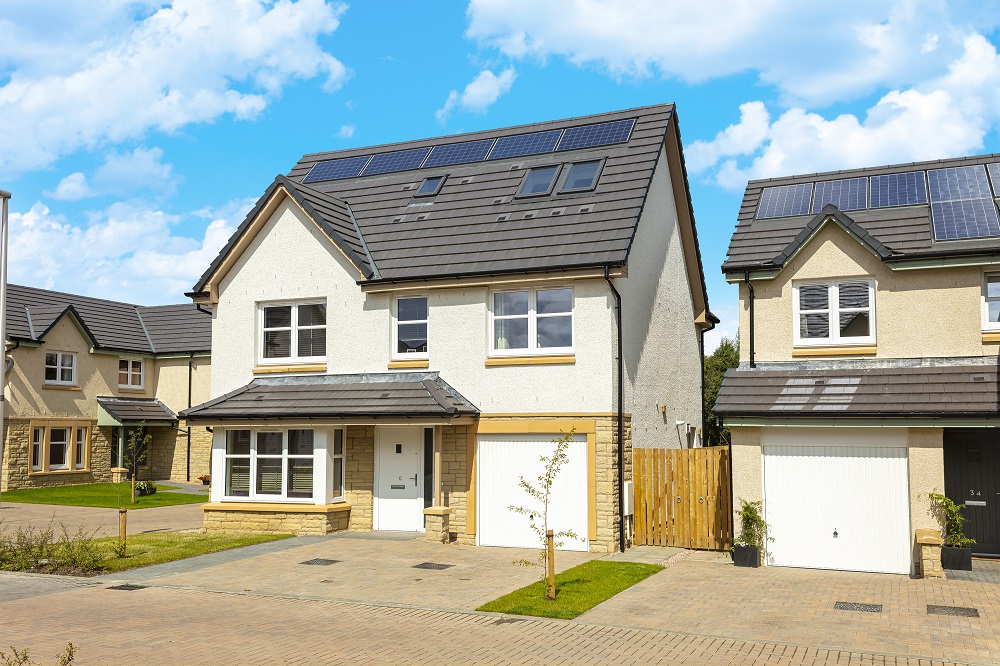 Property developer Dundas Estates first started construction on the site in 2015, and has generated an estimated £1.5m to boost local infrastructure and schooling through Section 75 payments in that time.
The developer has also sought to create an integrated community and enhance the lives of those that live at Ostler's Way, creating a play area and a multi-use games court as part of the well-connected site.
To the entrance of the development stands public art displays inspired by globally renowned, and locally celebrated Wemyss Ware pottery, which have been producing bespoke designs since 1882.
Ensuring it could boost prospects for a range of buyers, Ostlers Way offered buyers 14 different house styles with three, four and five-bedroom detached and semi-detached properties as well as terraced homes and one and two-bedroom apartments.
Clyde Mission Fund to support projects on the banks of the river in Glasgow
Glasgow City Council has been awarded almost £2.2 million funding for two projects in Govan from the Clyde Mission Fund, which aims to use the river as a focus to bring sustainable and inclusive economic growth to Glasgow, the city region and Scotland.
And the council is also to administer over £2.765m of funding to three third-party projects.
The first of these projects where the council is to be directly funded (£1.98m) is for enabling works at Water Row in Govan, supporting the first phase of the transformation of this key site on the south side of the river. £200,000 funding will also go to the second project, the improvement of 16 shopfronts in Govan town centre.
The third-party projects where the council is to administer Clyde Mission funding are: the Govan Heritage Trust, where £463,000 funding will deliver a 200KW river source heat pump to provide heating for the A-listed Govan Old building currently being developed for business and community use; SWG3, with £1.85m funding for infrastructure works to redevelop community space to create a community garden and growing space, workspaces for artists and creative businesses, and a creative thoroughfare linking Finnieston, Yorkhill, Partick and Govan; and The Big Cran Co, with the council administering £452,000 funding for structural repairs on the Finnieston Crane to allow it be used for community-led activities in the future.
Work on Wick Spaces For People project to start
As the Spaces for People programme continues to be rolled out across the Highlands, work is scheduled to begin in Wick next week to enhance the active travel environment for walking and wheeling in the area. Work will include improving dropped and pedestrian crossings, making it safer and more convenient to travel actively around main routes. 
The Spaces for People project is being managed and delivered by the Highland Council, using Scottish Government funding. Its core aim is making it safer for people who choose to walk, cycle or wheel for essential trips and exercise while maintaining social distancing during Covid-19. 
Phase one is for North Road, George Street and several side streets in Wick and will see infrastructure changes to implement a number of dropped kerbs, in addition to tactile paving for those with visual impairments, along the length of the road to assist people in crossing safely and at points where visibility is optimum. While the work is being undertaken, access for walkers and cyclists will be maintained via a short, on-site diversionary route. 
The footpath at Milton of Wick has seen a large increase in the number people using it for exercise and it is recognised that the current narrow footway is not suitable for maintain physical distancing, particularly when people are walking in opposite directions and meet. As part of the next phase of works, the footpath is scheduled to be upgraded to increase the overall width and ensure that it is possible to walk in either direction without having to leave the pathway in order to maintain a safe social distance. 
Voigt showcases designs for Angus youth charity facility
A youth charity is to expand permanently into Arbroath with a new £2 million community centre and football pitch after securing land from Angus Council.
Showcase the Street was created to engage with disadvantaged children through dance and the arts, but has since expanded to include both sport and hi-tech virtual reality (VR) facilities in its repertoire.
The charity has now secured permission to lease Seaton Park in Arbroath from Angus Council at a rate of £500 per year. It says it will build an eco-friendly community centre and 3G football pitch made entirely from recycled materials for wide community use.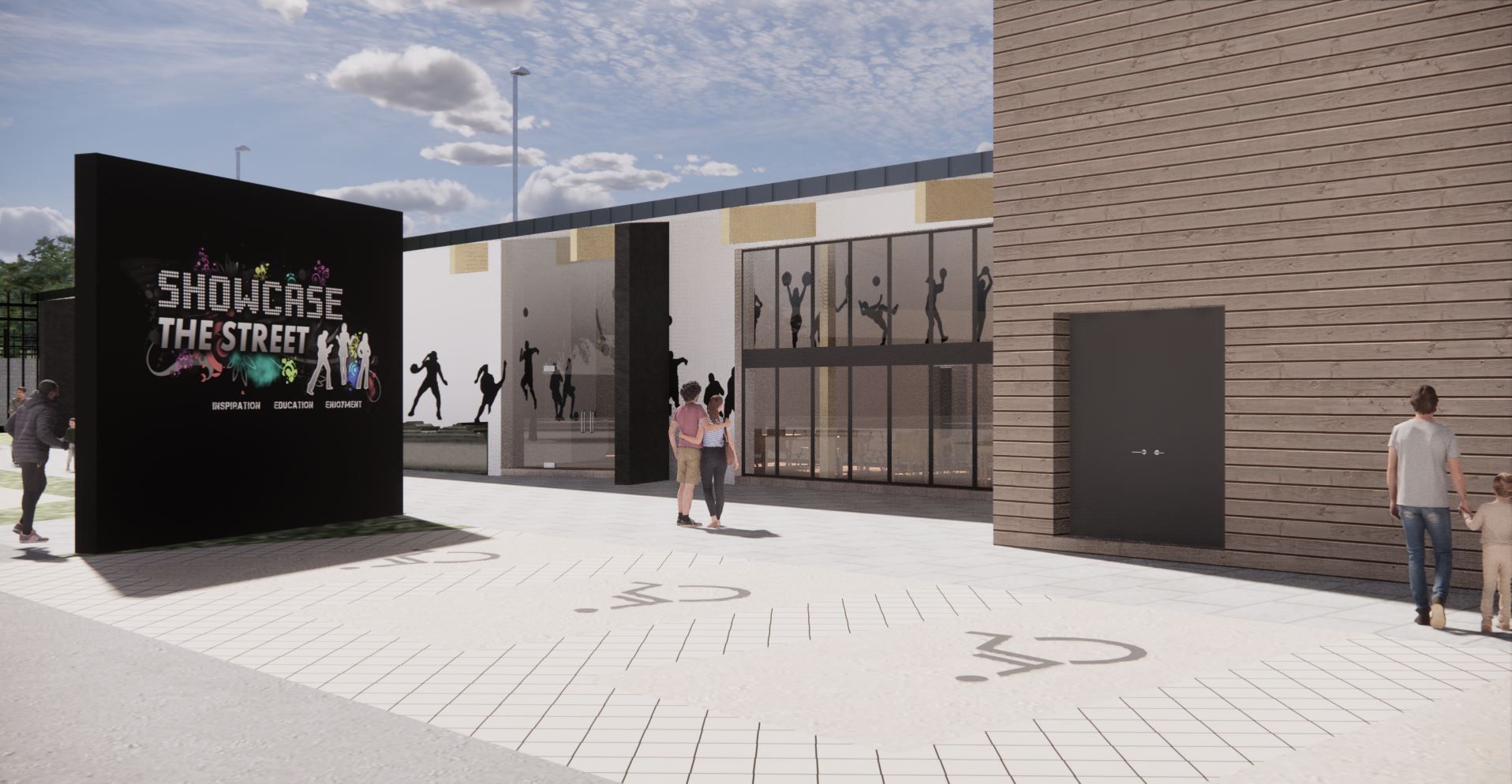 Voigt Architects has been involved with the project fo more than five years since its inception and has released 3D development images of its proposals. The facility will be the first building of its kind in Scotland built using approximately 90% of recycled, reclaimed or low carbon construction materials.
Councillors agreed unanimously to allow the community asset transfer to go ahead.
Work on the site is set to begin imminently prior to the planning application expiring at the end of March.
New walking and cycling route from Renfrew to Paisley secures almost £1m in funding
Plans to create a new walking and cycling route between Renfrew and Paisley have taken a huge step forward after Renfrewshire Council secured almost £1million in Scottish Government Funding.
The Renfrewshire Active Travel Route has been awarded £935,000 as one of 12 projects to receive funding from the Scottish Government's Clyde Mission Fund.
The route design was developed following consultation over a number of years with the public, local employers and community partners and is a main priority of the Renfrewshire Cycling Strategy 2016-2025.
The results of a tender process for the works will be presented to the Finance, Resources and Customer Services Board in March 2021 with the route aimed to be completed by the end of 2021.
[ad_2]