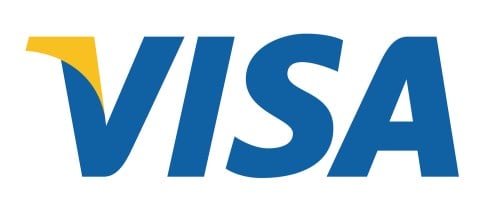 Visa Inc. (NYSE:V) insider Rajat Taneja sold 60,048 shares of Visa stock in a transaction that occurred on Wednesday, December 30th. The shares were sold at an average price of $220.00, for a total value of $13,210,560.00. Following the completion of the sale, the insider now owns 310,904 shares in the company, valued at $68,398,880. The transaction was disclosed in a legal filing with the Securities & Exchange Commission, which is available through this link.
Visa stock traded up $0.37 during trading on Thursday, hitting $218.73. The company's stock had a trading volume of 5,920,735 shares, compared to its average volume of 9,732,565. The stock has a market capitalization of $426.21 billion, a price-to-earnings ratio of 41.66, a P/E/G ratio of 2.59 and a beta of 0.91. The stock's fifty day moving average is $209.58 and its 200 day moving average is $201.02. Visa Inc. has a 1-year low of $133.93 and a 1-year high of $220.39. The company has a debt-to-equity ratio of 0.59, a quick ratio of 1.55 and a current ratio of 1.55.
Visa (NYSE:V) last released its earnings results on Wednesday, October 28th. The credit-card processor reported $1.12 EPS for the quarter, beating the Thomson Reuters' consensus estimate of $1.09 by $0.03. The firm had revenue of $5.10 billion during the quarter, compared to analyst estimates of $5.03 billion. Visa had a return on equity of 40.65% and a net margin of 51.37%. On average, research analysts anticipate that Visa Inc. will post 5.01 EPS for the current fiscal year.
The firm also recently announced a quarterly dividend, which was paid on Tuesday, December 1st. Investors of record on Friday, November 13th were paid a $0.32 dividend. This is a positive change from Visa's previous quarterly dividend of $0.30. This represents a $1.28 annualized dividend and a yield of 0.59%. The ex-dividend date was Thursday, November 12th. Visa's dividend payout ratio is presently 23.53%.
A number of analysts recently weighed in on V shares. Seaport Global Securities started coverage on Visa in a research note on Monday, December 7th. They issued a "buy" rating and a $250.00 price target on the stock. BidaskClub upgraded Visa from a "sell" rating to a "hold" rating in a research note on Wednesday. BMO Capital Markets decreased their price target on Visa from $210.00 to $204.00 and set an "outperform" rating on the stock in a research note on Thursday, October 29th. Royal Bank of Canada reiterated a "buy" rating and set a $243.00 target price on shares of Visa in a research report on Sunday, October 11th. Finally, Credit Suisse Group decreased their target price on Visa from $235.00 to $230.00 and set an "outperform" rating on the stock in a research report on Thursday, October 29th. Seven analysts have rated the stock with a hold rating and twenty-four have issued a buy rating to the company's stock. The stock currently has a consensus rating of "Buy" and a consensus target price of $218.73.
A number of institutional investors have recently added to or reduced their stakes in V. Newfound Research LLC acquired a new position in Visa in the third quarter valued at $31,000. Brand Asset Management Group Inc. increased its stake in Visa by 52.7% in the third quarter. Brand Asset Management Group Inc. now owns 258 shares of the credit-card processor's stock valued at $52,000 after purchasing an additional 89 shares during the last quarter. Catalyst Private Wealth LLC acquired a new position in Visa in the third quarter valued at $59,000. TFC Financial Management acquired a new stake in Visa during the third quarter worth about $65,000. Finally, Provident Wealth Management LLC acquired a new stake in Visa during the third quarter worth about $68,000. Hedge funds and other institutional investors own 80.74% of the company's stock.
About Visa
Visa Inc operates as a payments technology company worldwide. The company facilitates digital payments among consumers, merchants, financial institutions, businesses, strategic partners, and government entities. It operates VisaNet, a transaction processing network that enables authorization, clearing, and settlement of payment transactions.
See Also: Compound Interest and Why It Matters When Investing
This instant news alert was generated by narrative science technology and financial data from MarketBeat in order to provide readers with the fastest and most accurate reporting. This story was reviewed by MarketBeat's editorial team prior to publication. Please send any questions or comments about this story to [email protected]
7 Infrastructure Stocks That May Help Rebuild America
Despite their disagreements (real or imagined) on almost everything, Democrats and Republicans alike love infrastructure projects. These are easy wins for Congressional leaders seeking re-election. And they typically spur job creation, which contributes to economic growth.
With that in mind, it's ironic that, in the last four years, the United States Congress did not pass an infrastructure bill.
Nevertheless, even with (and maybe because of) the gridlock that looks to be in the country's future, the infrastructure looks to be on the front burner again. The economic recovery is still far from complete. Unfortunately, neither are America's roads, energy grid, telecommunications systems, and the like. That means that it would seem like a good policy for a Biden administration to look at an infrastructure bill.
Biden will be under pressure to endorse the $1.5 trillion infrastructure package that the Democrat-controlled House of Representatives passed in July. But the package may need to be tweaked a bit since it currently includes climate change initiatives that have kept the bill from advancing through the Senate.
However, it appears that the economy will need some significant juice after whatever this winter brings in terms of the virus. And if calmer heads prevail (we can always hope), there may be a major infrastructure bill to stimulate job creation. And we've identified seven stocks that should bear watching if this comes to pass.
View the "7 Infrastructure Stocks That May Help Rebuild America".