3 Stocks To Watch In The Coming Week: Zoom Video, Broadcom, DocuSign 

The stock market uptrend is back, helped by the investor outlook after that the US central bank is in no rush to raise interest rates as it starts to roll back some of the monetary stimulus it has been providing.
The strengthened in the past week, reaching new highs on Friday, after Federal Reserve Chairman Jerome Powell said that the central bank may start to taper back its bond-buying program , a first step toward reversing easy monterey conditions, introduced last year to counter the recession caused by the pandemic.
He also said in a speech at the Kansas City Fed's annual symposium that the wind down of the bond program does not mean the Fed will automatically move on to raise interest rate. 
Amid this renewed economic optimism, here are three tech stocks we're monitoring during the coming week:
1. Zoom Video
Zoom Video Communications (NASDAQ:) will report second quarter earnings for its fiscal 2022 year after the market closes on Monday, Aug. 30. Analysts are projecting $1.16 a share profit on sales of $991.21 million.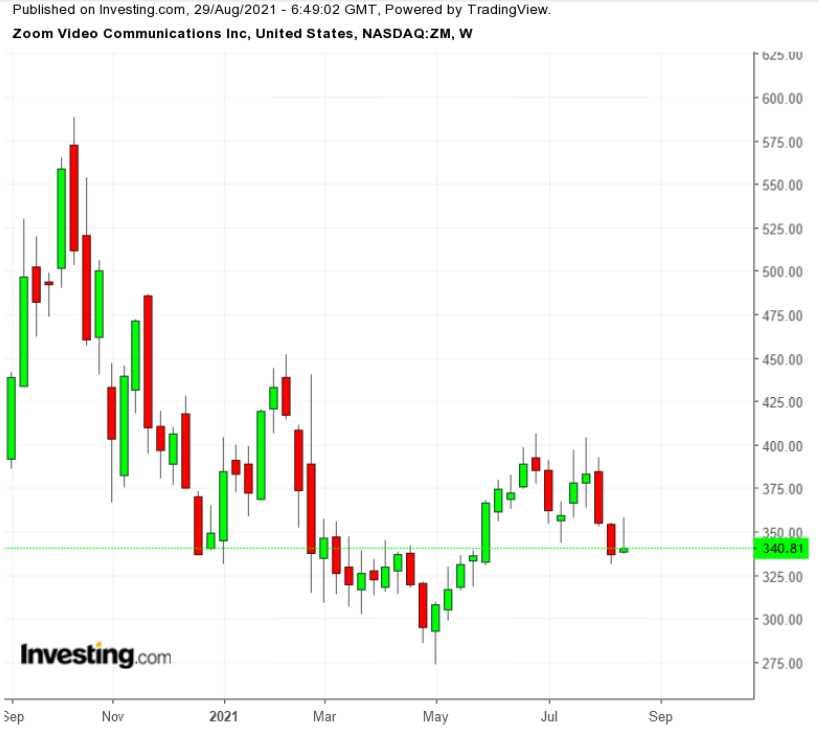 The video communications platform leader had a great year during the pandemic, when stay-at-home requirements and remote work trends boosted its sales significantly. Sales and profit have consistently every quarter, and the company kept raising its guidance.
In June, Zoom projected sales for the last quarter that topped analysts' estimates, signaling the company's ability to retain and add large customers even as intense demand created by the pandemic eases.
The San Jose, California-based company's shares, after gaining almost 400% last year, have taken a pause this year. Trading at $340.81 as of Friday's close, they were little changed for the year.
2. Broadcom 
The final, big chipmaker to release earnings this current season is Broadcom (NASDAQ:). The company will report its fiscal 2021, third quarter earnings after the market closes on Thursday, Sept. 2. Analysts are expecting $6.88 a share profit with the projected sales of $6.76 billion.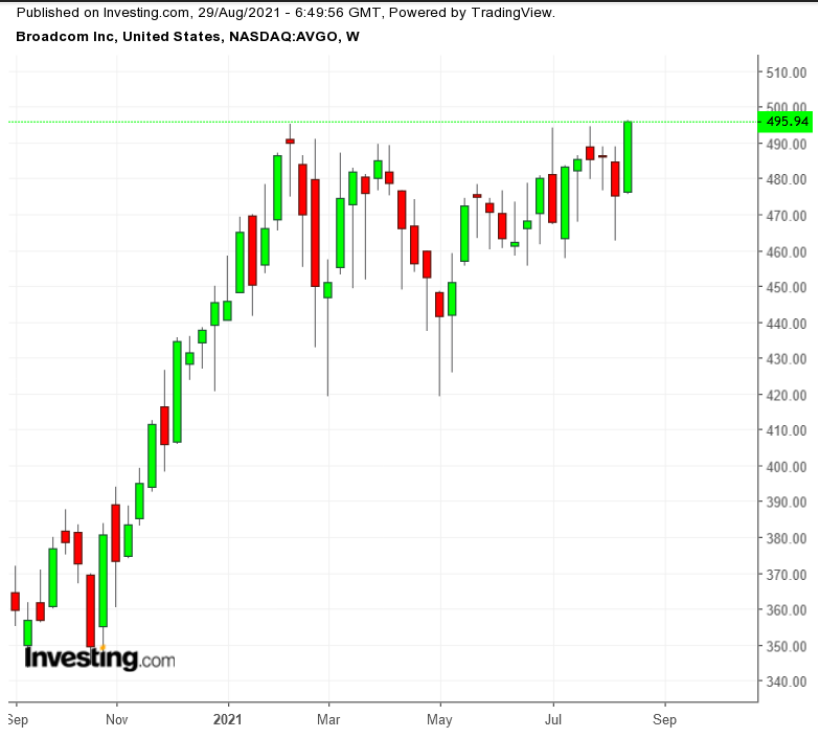 In the company's latest earnings release, investors will be eager to know whether Broadcom's current strategy, spearheaded by CEO Hock Tan—to grow through acquisitions as well as buying software assets that are struggling—is paying off. 
Broadcom is one of the world's largest chipmakers with lines of business spanning smartphone parts, key components of networking equipment, and semiconductors that run home Wi-Fi gear and set-top boxes.
In June, the gave a bullish forecast for quarterly sales, boosted by demand for chips used in data centers and equipment needed to improve consumer home internet speeds. Broadcom shares, which closed at $495.94 on Friday, have gained about 11% this year and about 44% during the past 12 months.
3. DocuSign
The e-signature company, DocuSign (NASDAQ:) is another tech sector stalwart reporting its quarterly earnings after the market close on Thursday. Analysts see $0.40 a share profit on sales of $488.71 million.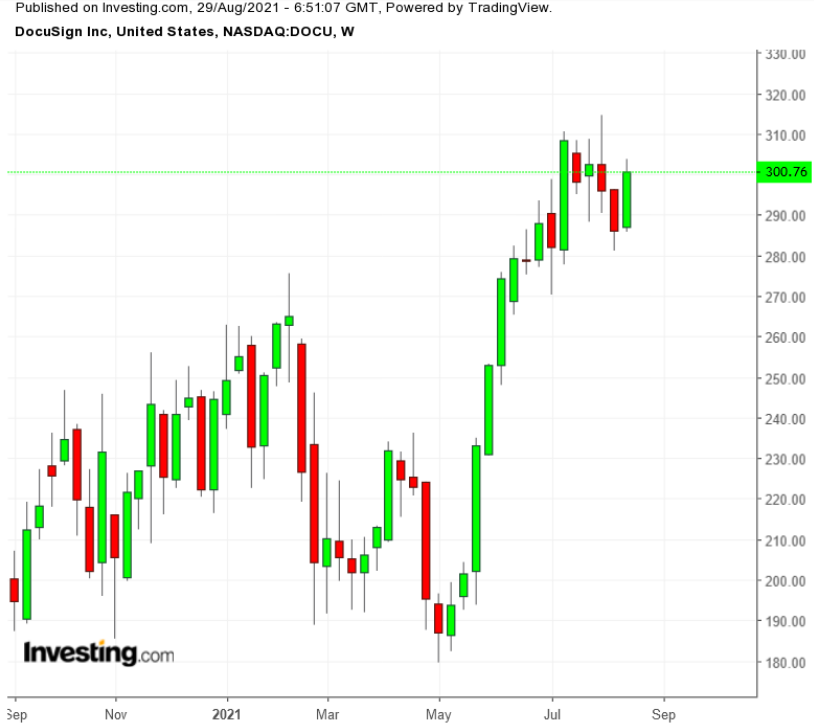 The San Francisco-based application software business experienced for its digital services, as the shift to remote work and social distancing prompted companies to seek digital signatures and manage their contracts electronically.
These trends contributed to DocuSign being among Wall Street's biggest 2020 success stories after its shares skyrocketed, behind Zoom Video and vaccine-maker Moderna (NASDAQ:).
According to the company's CEO, Dan Springer, DocuSign is still in its early growth stage, in what he predicts is a $50-billion addressable market. DocuSign stock closed on Friday at $300.76, after surging 35% this year.


3 Stocks To Watch In The Coming Week: Zoom Video, Broadcom, DocuSign 

Tags: Zoom Stock, Zoom

Stock Market

Latest News on C N N.