Zoom – The Berkshire Hills Chorus spent more than a year singing together, yet apart over Zoom | Berkshirelandscapes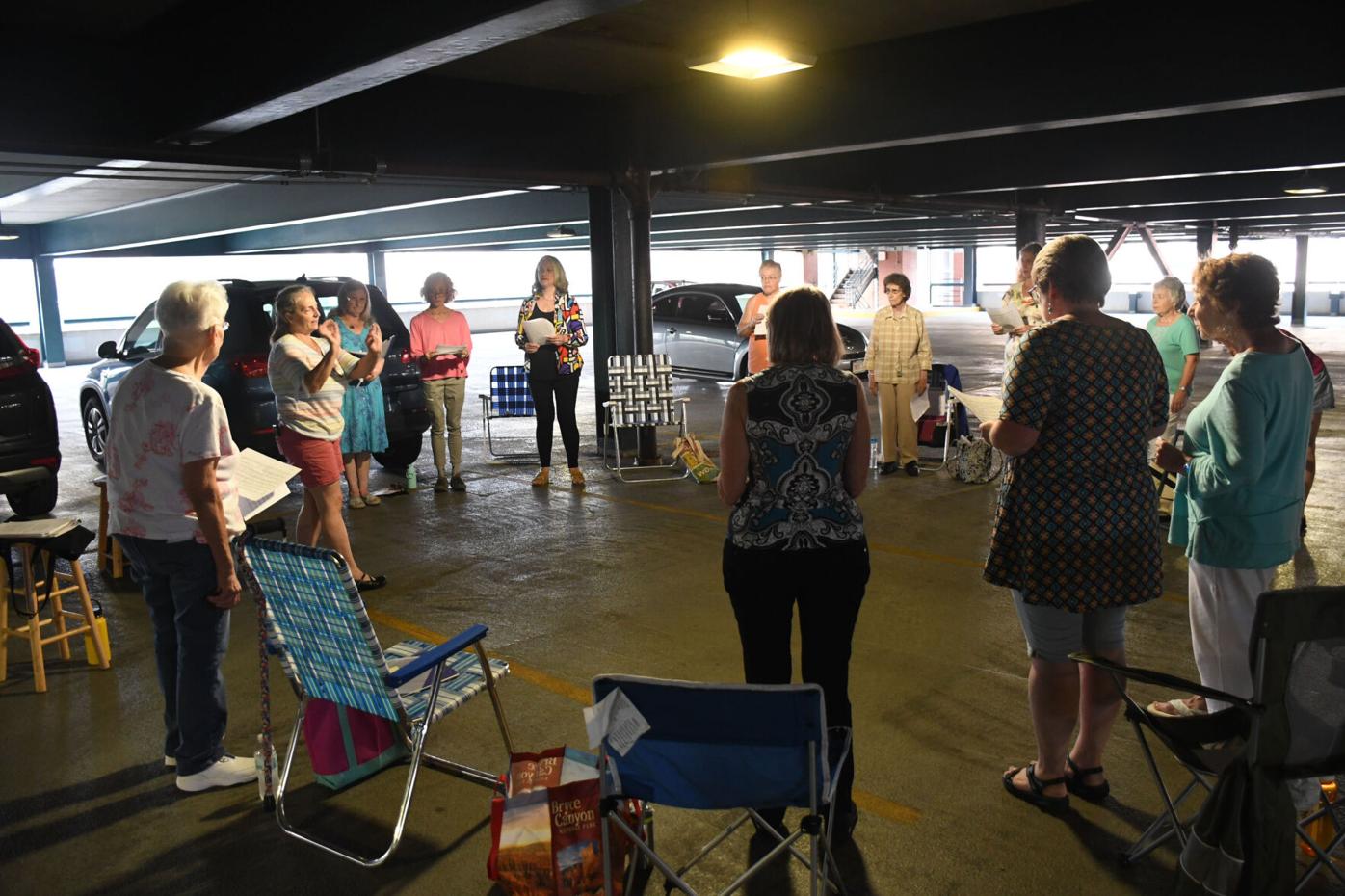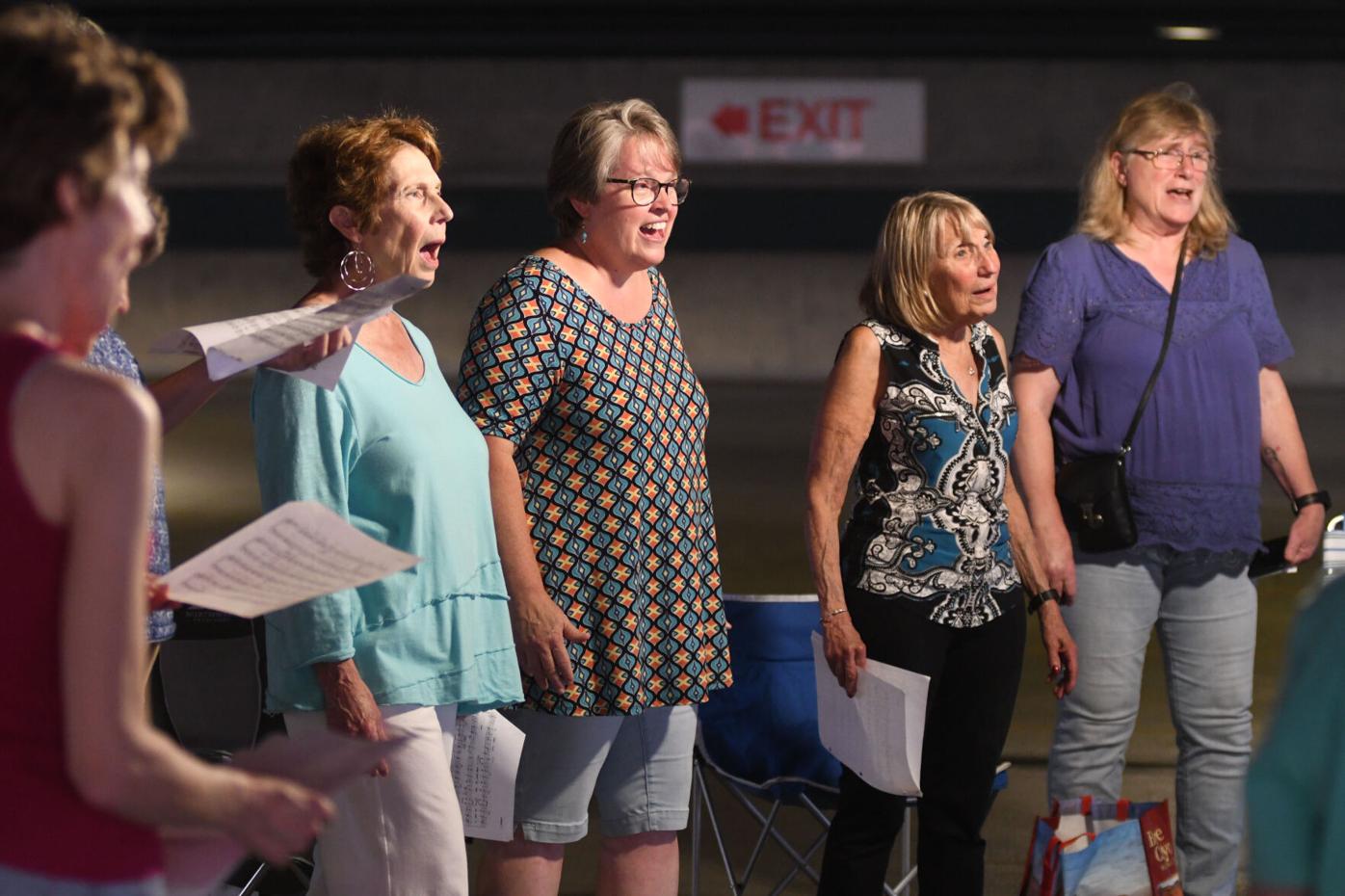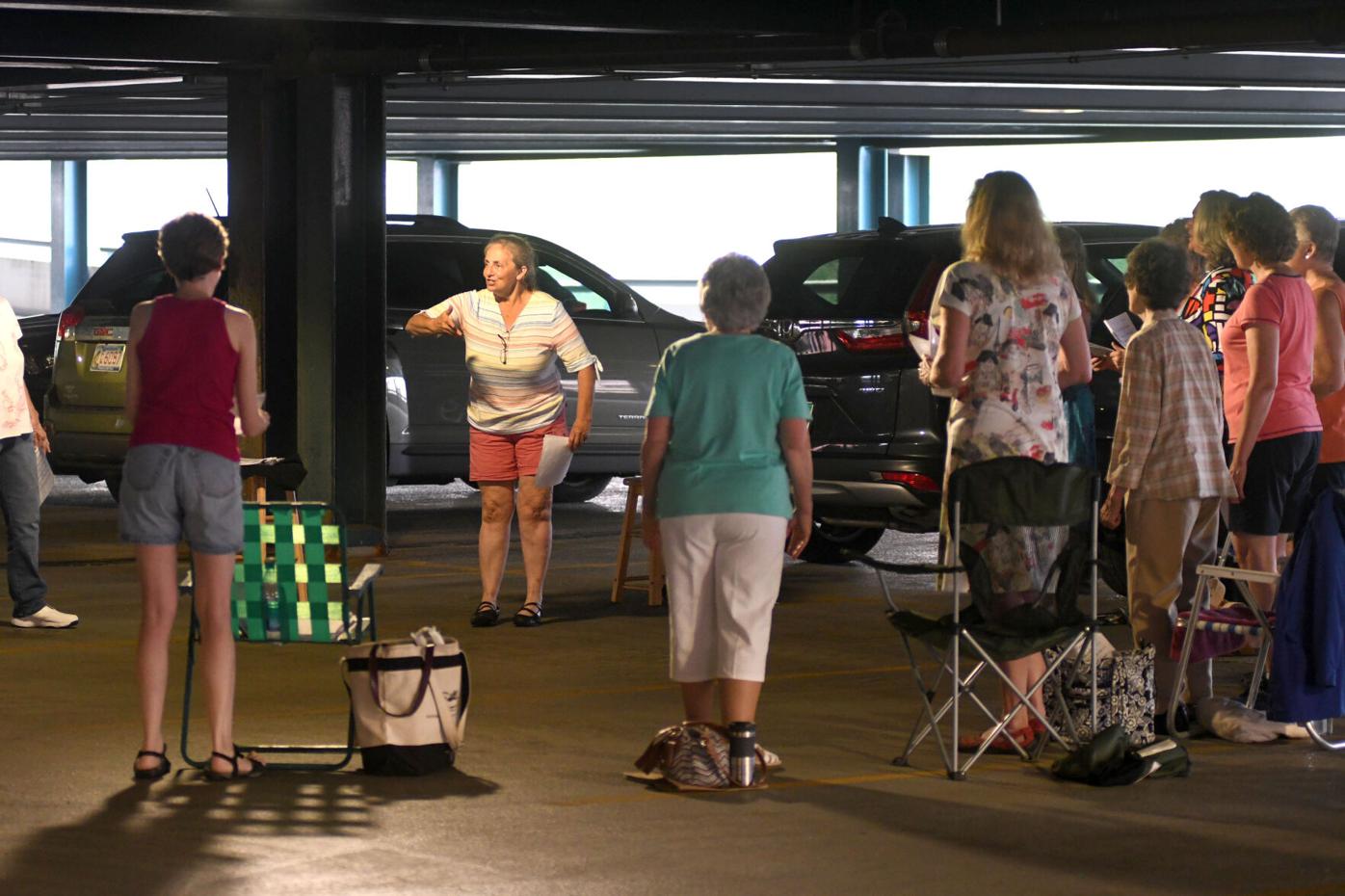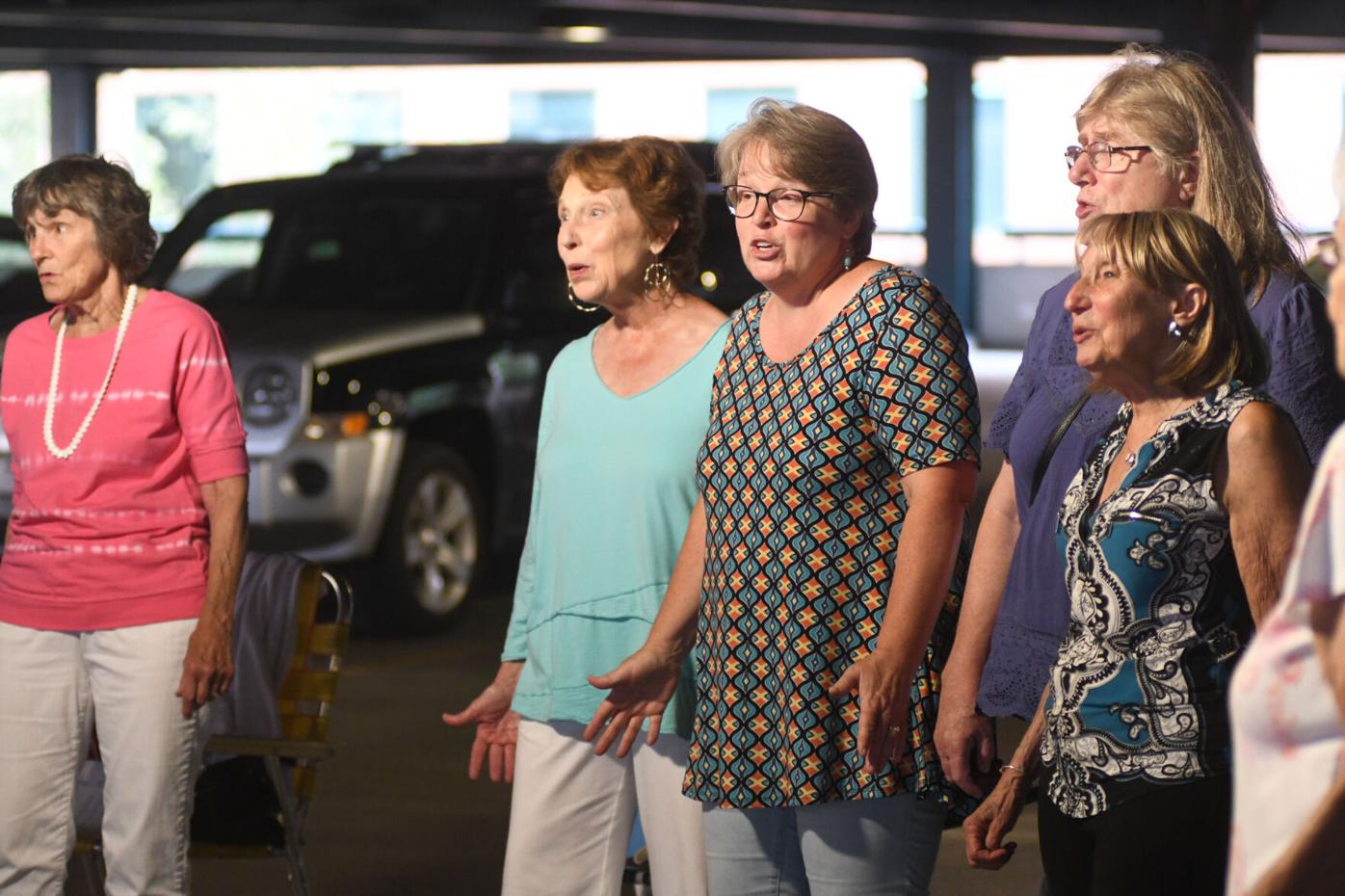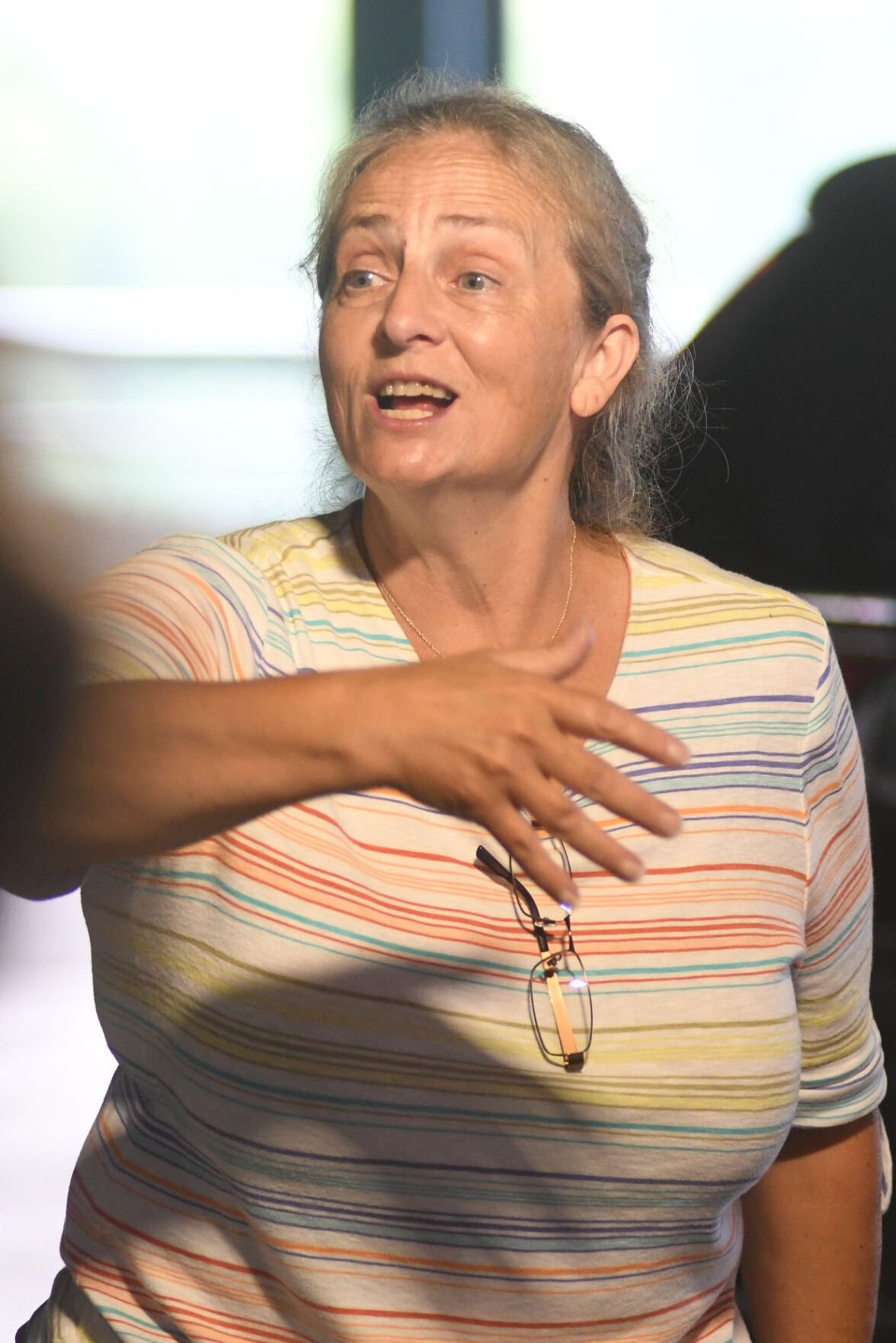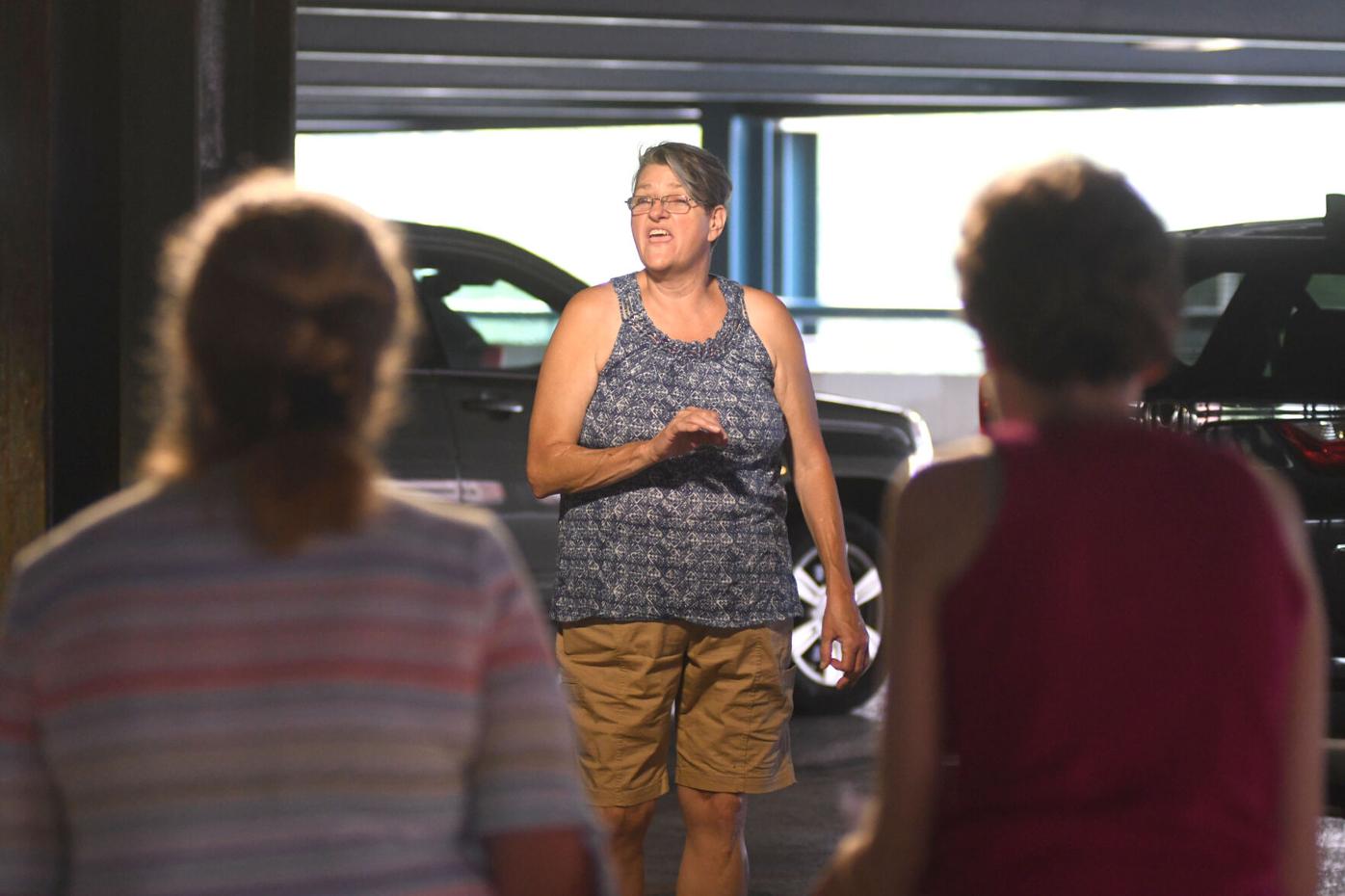 On a warm summer evening, on the third floor of Pittsfield's McKay Street parking garage, some 20 women stand in an arc under an overhead light's harsh glare. As one, they lift their voices in song, and soaring arrangements of "76 Trombones" and "The Star-Spangled Banner" fill the bleak concrete structure.
After more than a year of singing together apart, the Berkshire Hills Chorus is back together again in person.
Occasional screeching car tires and motorbike roars punctuate the soundscape. A passing freight train's whistle elicits peals of laughter. "What note was that?" someone quips.
Part of Sweet Adelines International, which promotes female a cappella singing in four-part barbershop quartet-style harmony, the chorus celebrated its 50-year anniversary in 2019.
Pre-pandemic, they met every Tuesday in downtown Pittsfield's Berkshire Bank office building. After March 2020, it became clear the lockdown would last a while.
"We really wanted to stay connected in some way," said chorus member Leslie Murray.
So, they formed a committee to figure out online rehearsal logistics.
"We put together a program to get us through however long it was going to be," Murray said. "We met on Zoom every other week for a little over an hour."
The arrangement was not without hurdles.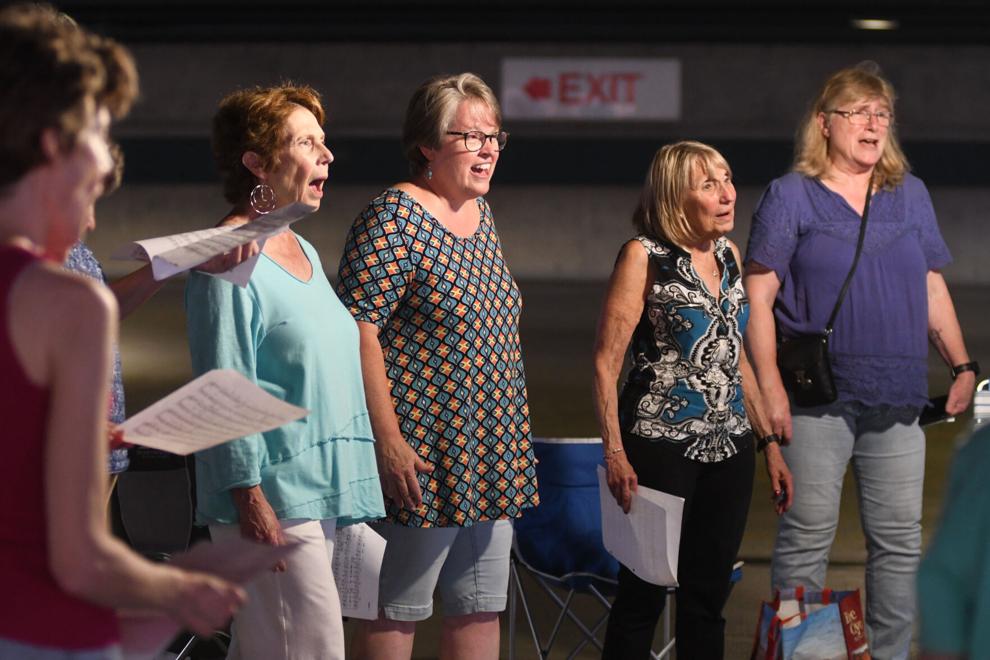 "We have an older demographic and so many of our ladies aren't tech-savvy," said Pam Feldman, chorus co-director with Gail Wojtkowiak.
Additionally, "because of the Zoom lag time you can't sing together," Murray added.
Under Feldman and Wojtkowiak's direction, members sang alone on mute, receiving individual feedback during sectional sessions. New songs were learned from recordings.
"It wasn't like singing together at all," Murray said, "but it was better than nothing."
Online break-out rooms helped the group stay in touch. They held "getting to know you" sessions, presenting personal hobbies, such as quilting, knitting, artwork and photography.
"Some sang a duet with a child or husband," Murray said. "It was just amazing to see what people did."
"I think we got to learn so much more about [each other] during that year," Wojtkowiak said. "That was one of the positive things that came out of this."
"We do more than just sing together," Murray added. "We're a community, and we care about each other."
When it came time to consider meeting in person, the singers agreed they should all be fully vaccinated. "Everybody wanted to make sure everybody else was safe," Wojtkowiak said.
They met late spring in a member's backyard, masked and six feet apart. "That lasted about five minutes," Wojtkowiak said. "Everybody just wanted to hug everybody else."
Then they sang the Sweet Adelines' anthem "How We Sang Today!"
"Tomorrow this today will be a yesterday that's gone forever," it goes. "I'm glad we laughed and loved and sang together today."
"I couldn't sing it, I was so choked up," Murray said.
They planned to continue backyard rehearsals; but every Tuesday it rained. So an idea was hatched to hold rehearsals in their former rehearsal venue's parking garage.
Team leader Mary Davis got permission from Pittsfield's parking superintendent. "He told me this is the cleanest floor," she said.
"This has worked out really well," Murray reported. "It's a crazy place to rehearse, but has great acoustics and is out of bad weather."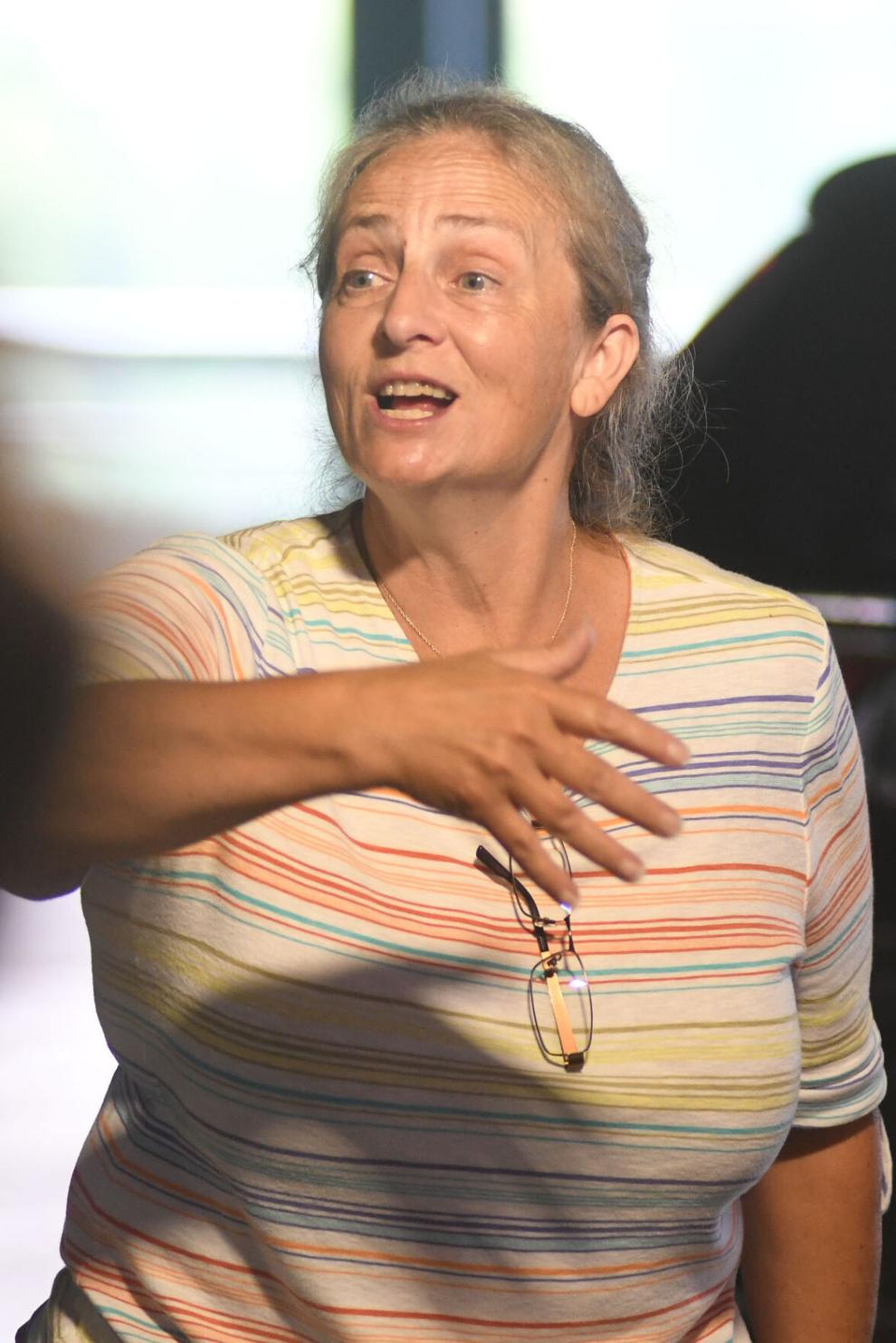 "We've actually recruited one or two people, they come to get their cars, and they're listening, and say, 'who are you, what are you doing?'."
"It was like we hadn't been apart, we just picked right up where we left off," Feldman said. "Singing is very therapeutic, I find myself looking forward to Tuesday evenings even more so now we're together in person. It's a wonderful group of women, we're more like family."
"You don't realize how much you miss people," Davis added. "And we look forward to performances, that's where you connect with the community."
The chorus is learning new songs and reviewing existing repertoire. "We hope to get it back up to snuff before we can perform again," Murray said. "We're getting our voices back."
Future plans remain uncertain.
"We perform a lot in nursing homes," Murray said. "I'm not sure how long it will take before we're allowed back in."
Like so many others, the pandemic has been hard on chorus members. Murray's paramedic son and his family were very sick with COVID-19 last Christmas. "That was very scary for me," she said.
While there were no pandemic-related casualties among the chorus, they still experienced loss during lockdown when 20-year member Teresa Krzysztof succumbed to cancer just before Thanksgiving.
"That was very difficult," Murray said, "not being able to get together and mourn."
At the first in-person rehearsal, they wrote messages on small flat rocks that they took to her graveside.
"And we sang for her."
To learn more about Berkshire Hills Chorus, visit berkshirehillschorus.com.


Zoom – The Berkshire Hills Chorus spent more than a year singing together, yet apart over Zoom | Berkshirelandscapes

Tags: Zoom

Stock Market

Latest News on C N N.