In a delightfully cosmic twist of fate, the technological constellations of My NEO Group and Elon Musk, the virtuoso of innovation, have magnetically converged, sparking an exhilarating explosion of excitement. Musk's recent lightbulb moment to metamorphose Twitter into a mystical monolith dubbed the 'X' Super-App has ignited a mirror-image spark within our galaxy at My NEO Group. Here we've been toiling away under the stars on an eerily similar endeavor – NEO X.

Is this uncanny doppelganger a result of a melodious meeting of inventive minds, or could it be a ripple in the space-time continuum? We prefer to frame it as a celestial summons to an electrifying intergalactic duel – a super-app standoff. Which tech spaceship will zoom past the super-app finish line first? Will it be Musk's 'X', or will it be our homegrown NEO X?
NEO X Super-App in the event horizon

Our Super-Web-App has already fired up its thrusters (https://myneodash.com), with the grand curtain raise for the NEO X Super-App in the event horizon, slated for August 31st. We're all geared up and set to give Musk's 'X' a blistering chase in this super-app scramble. However, as with any pulse-quickening race, the harmonious roar of an enthusiastic crowd is the final piece of the puzzle.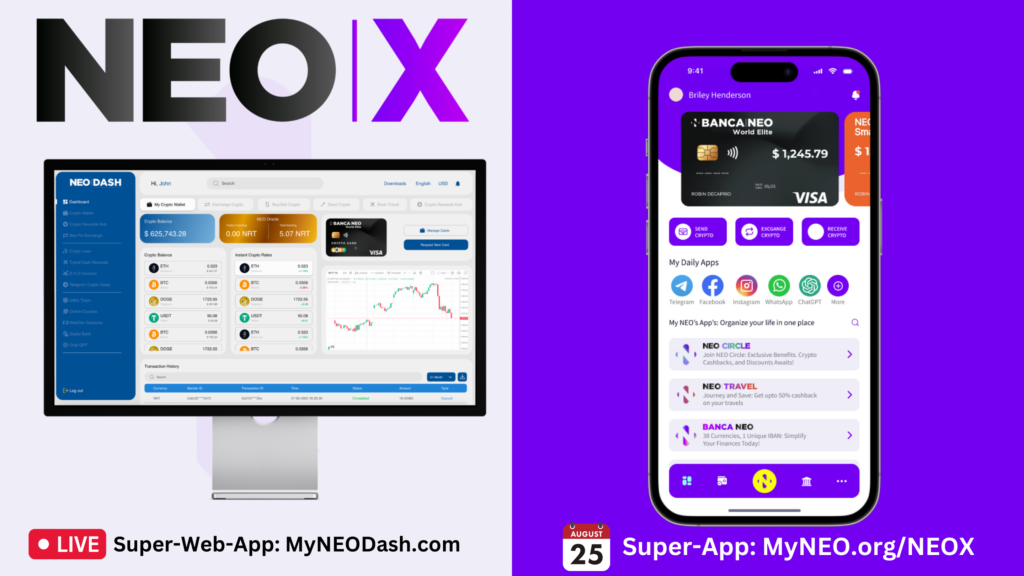 Dear readers, it's your moment in the spotlight.
We need you to whip up a social media storm – Twitter, Instagram, Facebook, the whole nine yards – and amplify our mission's volume. Rally your digital troops under the flag of #NEOXvsX. Every retweet, share, and post injects more fuel into our NEO X rocket, catapulting us further into
the tech cosmos!
A Chance for Anyone with a Flair for Innovation

This isn't just a race for us at My NEO Group; it's a chance for anyone with a flair for innovation, a hunger for spirited rivalry, and a dream to be part of something genuinely astronomical. It testifies to the fact that in the boundless expanse of technology, there's always room for a pinch of humor,
a dash of thrill, and a hearty serving of pioneering spirit.
So, are your seatbelts fastened? Ready to set sail on this stargazing voyage and help NEO X nab the top spot?
But keep your astronaut helmets on tight, the thrill isn't over yet! Gear up to outshine Musk and emerge victorious in the NEO X vs X Contest!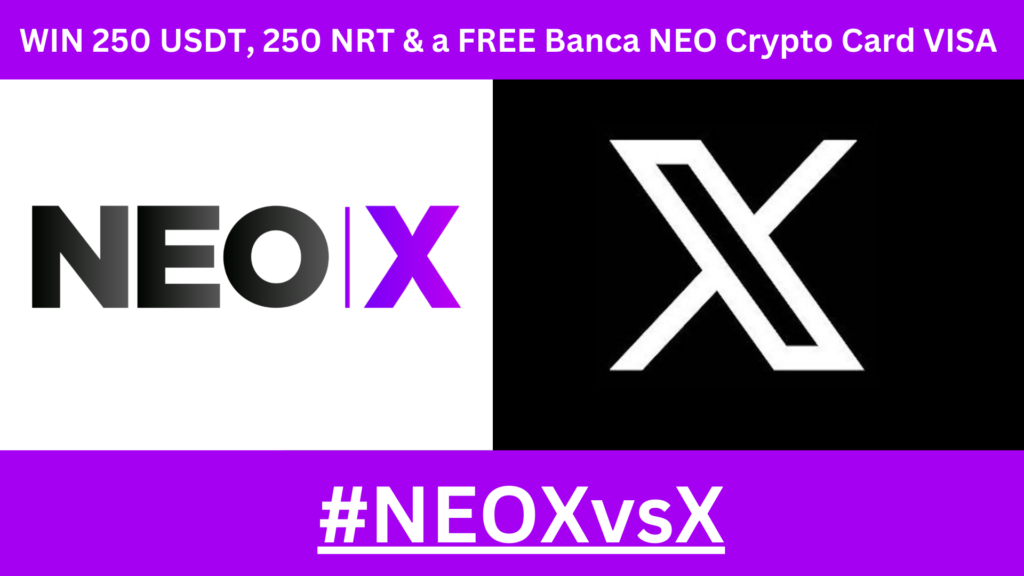 Here's your golden ticket to win 250 USDT, 250 NRT, and a FREE Banca NEO Crypto Card VISA for a whole year, all while navigating this electrifying tech expedition. The tussle between NEO X and Elon Musk's 'X' has just skyrocketed!

The contest takes off on Sunday, July 30, 2023, and soars right through until Tuesday, August 30, 2023.
Your Boarding Pass
Ready to dive into the fray? Here's your boarding pass:
Forward and upward, dear readers. NEO X is on the launchpad, ready for its stellar debut. After all, what's a space race without a touch of friendly competition.
NEOXvsX #NEOX #SuperAppShowdown #TheFutureIsNEO