There is no doubt that the oil industry has been through a lot lately. Prices have been dropping and companies have been going bankrupt. However, there may be light at the end of the tunnel. Some experts are predicting that oil prices will rebound in the next year or two. So is now the time to invest in oil stocks?
Read also: Brent Crude Oil – Live Charts and Prices.
When considering whether to invest in oil stocks, there are several important factors to take into account. On the one hand, the oil industry is cyclical, and periods of high prices can be followed by periods of low prices. Oil companies also tend to be rather risky investments, as they are often heavily leveraged and vulnerable to fluctuations in global demand and supply. However, there are a few key reasons why investing in oil stocks may still be a worthwhile endeavor. For one thing, many oil companies have large reserves that they have yet to develop, potentially indicating significant growth in the future.
Additionally, new technologies such as fracking have helped boost supply over time and could contribute to increased profitability for oil companies in years to come. Ultimately, whether or not oil stocks make sense for your investment portfolio depends on your individual circumstances and risk tolerance, but it is important to consider all factors before making a decision.
Read also: WTI Oil Price: West Texas Intermediate (WTI).
What are These Stocks?
Oil stocks are shares in companies that specialize in extracting, refining, and selling oil and other petroleum-based products. These companies operate at all levels of the industry, from small mom-and-pop operations that extract and sell their own oil to large multinational corporations that buy up smaller operations and operate massive extraction rigs.
Because they operate on such a large scale, oil stocks tend to be quite lucrative, making them a popular choice among investors looking to make a profit. However, as with any type of investment, there is always some degree of risk involved when it comes to oil stocks, since prices can fluctuate unpredictably over time. Still, for those who are willing to take on that risk, investing in oil stocks can be an attractive option for building long-term wealth.
What Market Says?
| | | | |
| --- | --- | --- | --- |
| NASDAQ | FOOL | KIPLINGER | TIPRANKS |
| Occidental Petroleum Corporation (OXY) | ConocoPhillips | Chevron | Exxon Mobil |
| Exxon Mobil Corporation (XOM) | Devon Energy | ConocoPhillips | Chevron |
| Shell plc (SHEL) | Enbridge | Diamondback Energy | ConocoPhillips |
| Marathon Petroleum Corporation (MPC) | ExxonMobil | | EOG Resources |
| Marathon Oil Corporation (MRO) | Phillips 66 | | Occidental Petroleum Corporation (OXY) |
| Imperial Oil Limited (IMO) | | | TotalEnergies |
| Suncor Energy Inc. (SU) | | | Petrochina |
| Liberty Energy Inc. (LBRT) | | | BP |
| | | | Pioneer Natural |
| | | | Schlumberger |
And… What are the Best Oil Stocks for FintechZoom?
When it comes to choosing the best oil stocks, there are several factors to consider. First and foremost, you will want to look for companies that have a strong track record of profitability and growth. Additionally, it is important to look at a company's financial position in order to assess their ability to pay dividends and face any challenges that they may encounter in the future. Based on these criteria, here are six of the best oil stocks to buy:
ExxonMobil: ExxonMobil has consistently been one of the most profitable oil companies in the world, with a history of steady growth and reliable returns.
BP: This global energy company focuses heavily on sustainable energy sources like renewable energy and natural gas, placing it at the forefront of emerging trends in the industry.
ConocoPhillips: This is a dynamic company that has acquired and divested assets as needed in order to expand its operations and stay competitive in today's dynamic market environment.
Chevron: With an impressive portfolio of assets around the world, Chevron is not only one of the largest oil companies but also one of the safest investments for long-term investors.
Royal Dutch Shell: With ample resources and cutting-edge technology at its disposal, Royal Dutch Shell can deliver consistent results even when faced with challenging economic conditions and market trends.
Total SA: As one of Europe's leading integrated energy businesses, Total SA's size, scale, financial stability, and diverse portfolio make it an excellent choice for those looking for solid yet flexible options in the oil industry.
ExxonMobil
To many investors, ExxonMobil is considered one of the best oil stocks to buy. This is due in large part to the company's impressive track record of growth and profitability. Not only does ExxonMobil have a large reserve of oil and gas deposits all over the world, but it also boasts cutting-edge technological and engineering capabilities that allow it to exploit these reserves as efficiently as possible.
In addition, ExxonMobil has a reputation for being one of the most responsible companies in its industry when it comes to issues like climate change and community development. With strong leadership, robust financials, and a solid commitment to sustainability, ExxonMobil is rightly seen by many investors as a leader in the oil sector and the best oil stock to buy.
BP
There is no doubt that BP is one of the top oil companies in the world. With a global network of production and refining facilities, a strong track record of operational excellence, and an established customer base, BP is an excellent choice for investors looking to buy stock in the oil industry.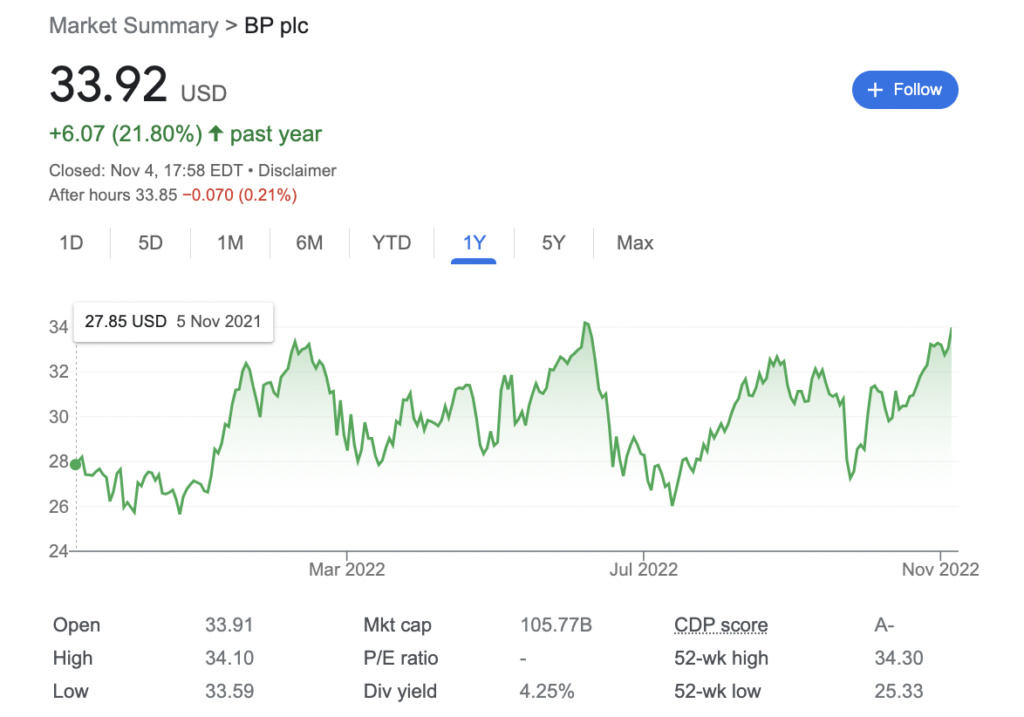 The company's management team has demonstrated its ability to successfully navigate through tough economic conditions, increasing profits while maintaining safety and environmental standards. And with its large reserves of high-quality oil assets, BP offers investors the potential for long-term growth in a dynamic and highly competitive market. So if you're looking to invest in an oil stock, take a look at BP – it's the best choice around!
ConocoPhillips
ConocoPhillips is one of the top oil stocks on the market today. Boasting a strong track record of growth, this company has been a leading player in the oil industry for decades. With its extensive portfolio of high-quality assets, including both conventional and unconventional oil production, ConocoPhillips continues to be a force to be reckoned with in the world of energy.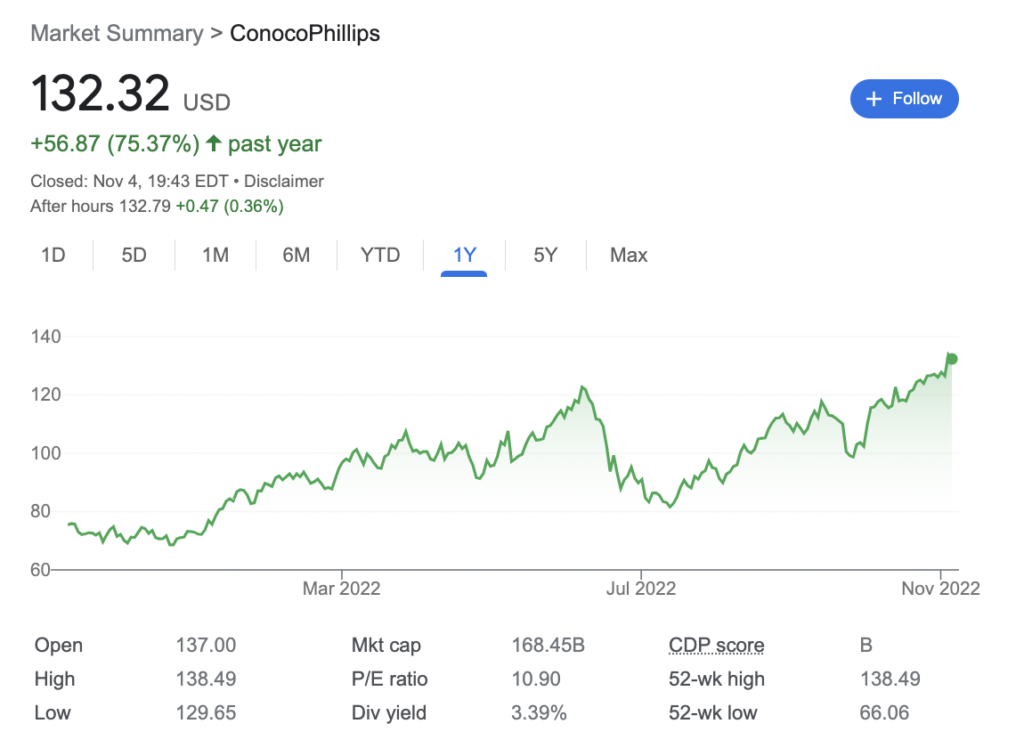 Whether you are looking for an investment that can provide long-term stability or one that has the potential for significant capital gains, ConocoPhillips is definitely worth considering. So if you are looking for the best oil stock on the market today, look no further than ConocoPhillips. With its proven expertise, unmatched resources, and unwavering commitment to excellence, this company is sure to meet all your investment needs and more.
Chevron
Whether you are investing in stocks for the first time or are a seasoned investor, Chevron is an excellent option for anyone looking to purchase shares in the oil industry. With a proven track record and solid financial performance, Chevron is sure to deliver strong returns over time. In addition, with its extensive exploration and production capabilities, Chevron has access to some of the world's most promising oil fields, giving it an advantage over its competition. Furthermore, due to its size and scale, Chevron enjoys considerable economies of scale that help keep its costs low and allow it to remain competitive even in tough market conditions. To top it all off, Chevron has a solid reputation for reliability and trustworthiness among investors, making it one of the top candidates for any portfolio. Whether your goal is long-term growth or simply maintaining the value of your investments, Chevron is truly a stock worth buying.
Royal Dutch Shell
Royal Dutch Shell is widely considered to be one of the best oil stocks on the market today. This global oil and gas giant has a long track record of success through turbulent times in the energy industry, thanks to its cutting-edge technologies and strong focus on sustainability. Plus, with its commitment to environmental stewardship and investments in renewable energy sources, Royal Dutch Shell is set to remain a top player for decades to come.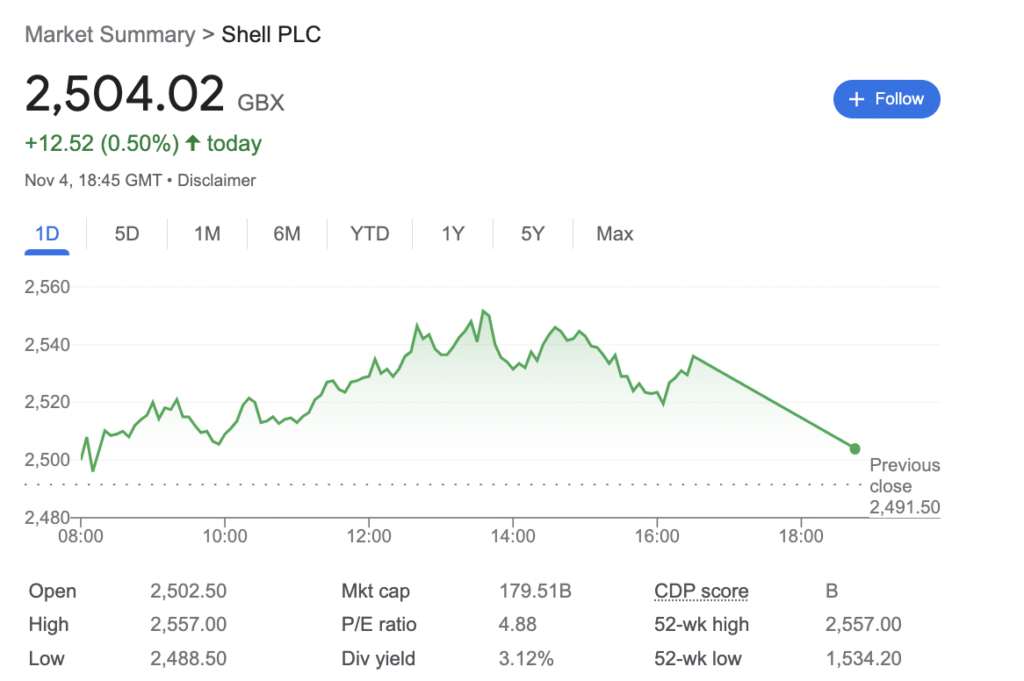 If you're looking for an oil stock with true staying power, then Royal Dutch Shell is definitely one to consider. So why not dive in today and add this industry leader to your portfolio? With great potential for growth and high returns, it's truly a smart investment choice.
Total SA
Total SA is one of the top oil stocks on the market today. Its strong track record of growth and profitability, along with its focus on cutting-edge technology, has made it a favorite among many investors. In particular, Total SA stands out for its commitment to sustainable energy practices, which makes it a responsible choice for companies that are looking to align themselves with ethical values.
Overall, if you're looking for an oil stock that is sure to deliver reliable returns over the long term, then Total SA is definitely worth considering. With its impressive resources and industry expertise, this company is well positioned to succeed in the competitive world of oil and gas. So why not invest in Total SA today? You won't be disappointed!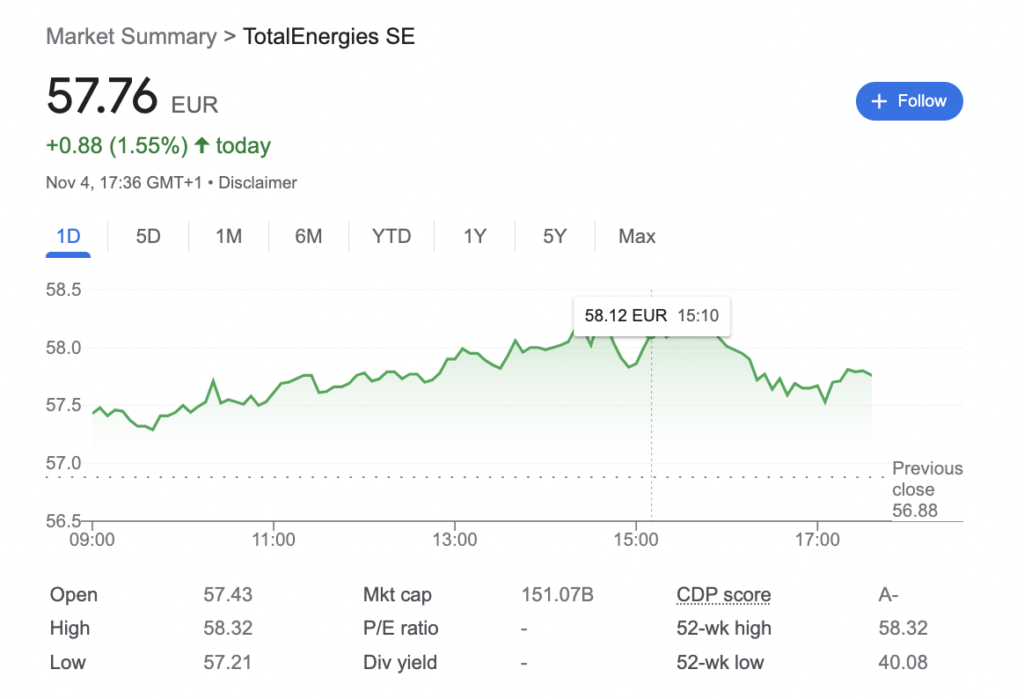 FAQs
What is the best oil stock to buy right now?


There is no definitive answer to the question of which oil stock is the best to buy right now. Factors such as market trends, geopolitical shifts, and company finances need to be considered when determining which stock will provide the greatest returns. That being said, there are a few oil stocks that seem to stand out from the crowd at the moment. One such stock is Exxon Mobil, which has a long history of profitability and strong global operations. Another good option is BP, which recently announced its intention to divest from exploration and focus more on refining instead. Ultimately, it is up to individual investors to weigh the pros and cons of each oil stock and choose the one that best fits their particular needs and investment goals.
Is oil stock a good buy right now?


There is no simple answer to the question of whether oil stock is a good buy right now. Factors to consider include market trends, projected demand, and possible economic shifts. On one hand, many experts agree that the recent rise in oil prices suggests that we are reaching a point of stabilization after several years of volatility. This could be an ideal time for investors to enter the market, as stock prices are likely to rise in the near future as demand increases and profits start to climb. However, it is also important to consider possible economic shifts that could influence oil supply and demand. For example, rising production costs or new environmental regulations could discourage some players from entering the industry or make it harder for existing companies to compete. In short, whether oil stock is a good investment depends on a number of complex factors that must be carefully evaluated. Ultimately, only time will tell whether this is truly a good buy.
What is the largest oil stock?


The largest oil stock is undoubtedly ExxonMobil. With a market capitalization of over $360 billion, this company is far and away the largest publicly traded oil stock in the world. Not only does ExxonMobil have massive reserves of crude oil, but it also has significant holdings in other types of fossil fuels, such as natural gas and coal. In addition to its vast energy resources, ExxonMobil also engages in extensive exploration and production activities, with operations all over the globe. Ultimately, this combination of resources and capabilities has made ExxonMobil the clear leader in the global oil sector. Whether you are interested in long-term investment or simply looking for reliable energy supplies, there is no denying that this company deserves a spot at the top of any list of oil stocks.