The trucking sector has changed dramatically in the last year, both in how they operate and the trucks they produce. It has seen ups and downs in the United States alone this year, thus affecting overall production and development. Numerous factors have influenced the industry's operations and how work is perceived internally. Now that it's 2022, it is time to examine some trends expected to emerge this year.
Globally, industries are advancing at a fast pace because of technological advancements. The following are some trends anticipated to emerge in this industry this year:
Growing Technology Role
Truckers have already witnessed the end of paper records, improved tracking and routing capabilities, and many safety features. These developments may accelerate, with more 'smart' solutions becoming standard in trucks and their operation. As organizations respond to customer demand for full 'tracking an order,' the role of systems and application technologies, such as data analytics, will grow.
Drones are also increasingly being used to transport smaller items. Self-driving vehicles can also become commonplace.
Robotics can dramatically increase logistics productivity by speeding up tedious and labour-intensive activities. It does not mean to replace humans, though, but to free them from repetitive tasks.
Increased Truck Drivers' Pay
If there's another good reason to work in trucking, it is the increased salary for new drivers. Due to heavy demand, spot rates are rising. They change in response to market conditions. They are ideal for shippers who lack the volume necessary for negotiating freight.
Drivers are seeing new rates that are more appealing. The average truck driver's pay in the United States is USD$69,233 per year. Drivers' income might rise as they gain experience. Certifications and licenses, such as hazmat or large cargo, can also affect pay.
More Mergers To Come
Although there are many failing businesses in this industry due to severe market conditions, many others decide to merge with other organisations. If the market doesn't stabilise and transportation companies have no other choice, merging may happen more in 2022. When it comes to mergers, trucking businesses are likely to choose one of two options. The first is to merge with an existing trucking business to pool resources and handle the market conditions. This helps businesses to continue operating and possibly expand. The second option for trucking companies is to merge with another company in a different sector. This would let them survive until the market improved.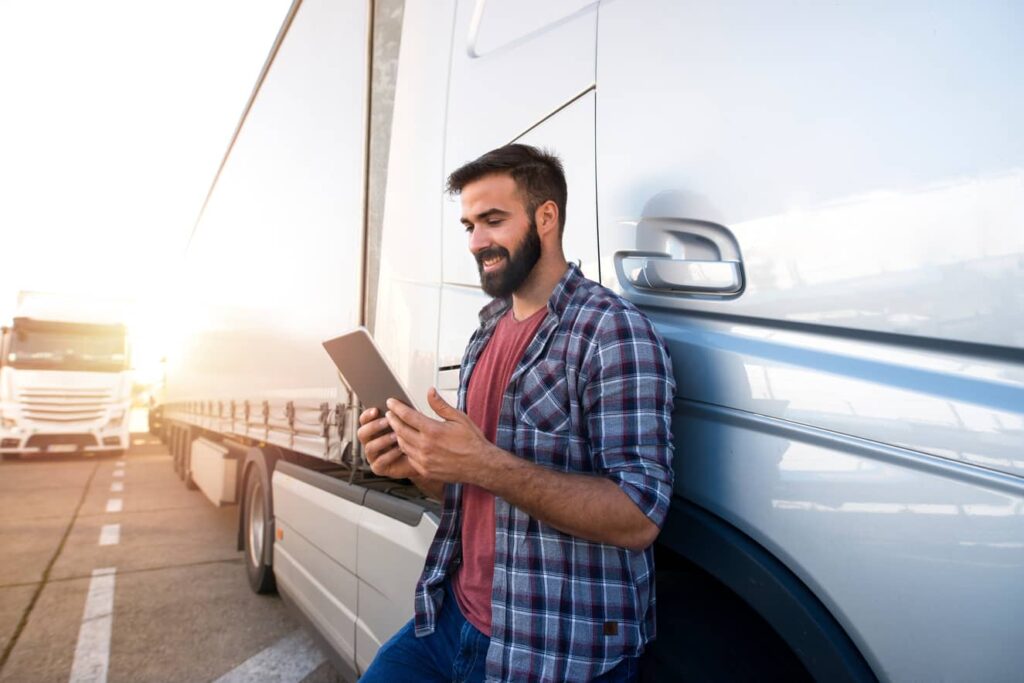 E-commerce Growth
Consumers could only shop in physical businesses decades ago. Thanks to e-commerce, this has changed. These days, retailers are adjusting to satisfy the needs of internet shoppers. Without truckers, products would not have gotten from manufacturers to distributors. The e-commerce business may rise in 2022, driven by changes in customer shopping behaviour.
E-commerce has transformed the role of truckers. As more e-commerce businesses and consumers promise and expect speedy delivery, intra-regional and last-mile truck travel increases.
Rising Fuel Costs
Businesses in the manufacturing and distribution industry are still trying to hire skilled people and restructure their balance sheets to match rising commodity prices. These include increasing fuel costs, a typical concern for most businesses.
As businesses continue to cut and reallocate expenditure owing to rising costs, many are re-evaluating their shipping procedures, searching for ways to save money and gain key efficiency. A product's part or raw material's energy cost will always be a substantial part of the overall shipping cost. As fuel prices continue to rise, businesses must decide whether to operate at a loss, increase customer fees, or find creative methods to cut costs.
Affordable Trucking Insurance Minimum
In 2020, the House of Representatives in the United States attempted to raise the insurance standard for non-hazardous freight vehicles to USD$2 million. Raising the minimum would wipe out smaller carriers' budgets. Hence, independent contractors may not be able to afford the increased minimum.
These provisions need to be more flexible. Thankfully, improvements in truck safety technology have helped prevent accidents. When insurance companies realise how the technology improves driver performance and avoid accidents with emergency braking, they may push for lower minimums.
Rise Of Trucking Factoring
By 2022, trucking will account for most of the freight transportation in the United States, leaving owners-operators short on cash. Accounts receivable factoring (ARF) enables trucking businesses, owner-operators, and over-the-road transporters to get quick cash. It does not push you to take on debt, though, unlike the traditional financing method.
ARF can help you take on new clients, pay employees, and cover other expenses. It is easy to take on because the factoring company buys your invoices and provides you with the cash advancement the same day.
Conclusion
Flexibility will be your best friend this 2022 on timely and cost-effective freight shipping. As the world strives to go back to its feet again and supply chain congestion, whatever you can do to help carriers will be advantageous in the long term.