The world of cryptocurrency is constantly evolving, with new developments and regulations being introduced regularly. However, recent news has highlighted some concerning issues that could impact the crypto market. From a loophole in European Union (EU) crypto regulations to a decline in Bitcoin and Ethereum prices, and Turkey's plans to implement new crypto regulations, there is a lot happening in the crypto world. In this Crypto News article, we will explore these recent developments and their potential implications for the future of cryptocurrencies.
EU Crypto Regulations and Market Volatility: Navigating Challenges and Seizing Opportunities
The cryptocurrency landscape is undergoing a period of rapid evolution, with regulatory bodies worldwide grappling with the challenges and opportunities presented by these innovative digital assets. In recent developments, the European Central Bank (ECB) has raised concerns about a loophole in EU crypto regulations that could allow banks to circumvent certain safeguards. Meanwhile, Bitcoin and Ethereum, two of the leading cryptocurrencies, have experienced price declines over the past five days. Additionally, Turkey is poised to introduce new rules aimed at regulating its cryptocurrency market.
ECB Chief Supervisor Warns of Loophole in EU Crypto Regulations
Andrea Enria, the ECB's chief supervisor, has expressed concerns about a loophole in the EU's Markets in Crypto-Assets (MiCA) regulation that could permit banks to bypass certain safeguards. Speaking at a conference in Frankfurt, Germany, Enria stated that the loophole could allow banks to engage in crypto activities without being subject to the same level of oversight as other crypto service providers.
According to Enria, the loophole arises from the fact that MiCA does not explicitly cover crypto-asset custody services provided by banks. This means that banks could potentially hold crypto assets for their clients without being required to obtain the same licenses or adhere to the same risk management standards as other crypto custodians.
Enria urged policymakers to address this loophole promptly to ensure a level playing field and maintain financial stability. He argued that the loophole could undermine the effectiveness of MiCA and expose the financial system to unnecessary risks.
Bitcoin and Ethereum Prices Declines in Past 5 Days
The cryptocurrency market has experienced a period of volatility in recent days, with Bitcoin and Ethereum, two of the leading cryptocurrencies, facing price declines. Over the past five days, Bitcoin has dropped by 1.29%, while Ethereum has fallen by 3.82%.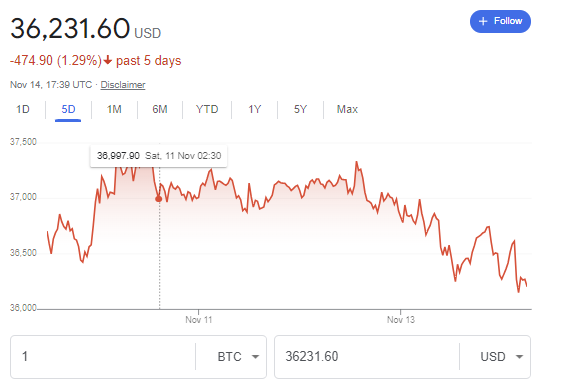 These price declines come amid broader market uncertainty and concerns about a potential global recession. The cryptocurrency market is often sensitive to macroeconomic factors, and these recent price movements may reflect investor anxiety over the economic outlook.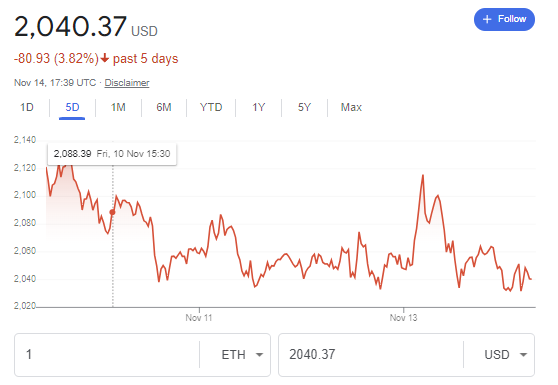 Turkey to Introduce New Crypto Regulations
Turkey is preparing to implement new regulations aimed at bringing the cryptocurrency market under greater control. The proposed rules are expected to focus on licensing and taxation of crypto-asset service providers and exchanges.
The Turkish government has expressed concerns about the potential for cryptocurrencies to be used for illicit activities, such as money laundering and terrorist financing. The new regulations aim to address these concerns by establishing a regulatory framework that will bring transparency and accountability to the Turkish crypto market.
Navigating Challenges and Seizing Opportunities
The evolving regulatory landscape and recent market volatility pose both challenges and opportunities for participants in the cryptocurrency ecosystem. Regulatory uncertainty can hinder innovation and adoption, while market fluctuations can lead to financial losses. However, these challenges also present opportunities for those who can effectively navigate the regulatory landscape and develop sound risk management strategies.
As regulatory bodies worldwide strive to strike a balance between fostering innovation and mitigating risks, it is crucial for cryptocurrency businesses to stay informed about regulatory developments and adapt their operations accordingly. Additionally, they must employ robust risk management practices to protect their assets and those of their clients.
The future of the cryptocurrency market remains uncertain, but the potential for growth and innovation is immense. By addressing regulatory concerns and managing risks effectively, cryptocurrency businesses can navigate the current challenges and seize the opportunities that lie ahead.
Disclaimer
Don't invest unless you're prepared to lose all the money you invest. This is a high-risk investment and you should not expect to be protected if something goes wrong. Take 2 mins to learn more. According to Guidance on Cryptoasset financial promotions, published by the Financial Conduct Authority (FCA) in the United Kingdom GC23/1: Guidance on cryptoasset financial promotions.