---
Crypto Market Roundup 19 May 2022:
Bitcoin's price fell below $29,000, while Ethereum's price sank to around $2000 over the last day. In addition to this decline, data from exchanges revealed a spike in Bitcoin supply. As a result, most investors intend to sell their Crypto holdings when they send them to an exchange.
---
Table of contents

Bitcoin (BTC)
The BTC/USD exchange rate trades around $30,198 at press time as it attempts to break the 24-hour high. If the accumulation we observed indicates the support the bulls are willing to put up in the $20k range, then those days might be behind us.
There remain a variety of macroeconomic, inflationary, and monetary policy forces that act as headwinds. As a result, the journey ahead will likely be difficult.

Ethereum (ETH)
In the last 24 hours, the price of Ethereum dropped to $1957 by 5.29%. A 3.55% decrease in the ETH price was recorded last week. In terms of market capitalization, it is ranked the second most valuable crypto asset.

As an open-source, decentralized application (dApp) marketplace, Ethereum provides users with unmatched efficiency and security. Ethereum (ETH) is evolving into a global computer network. For many, Ethereum serves as an alternative investment tool in addition to all these uses. In light of its historical price trend and technological advancements, it may be a smart investment in the future.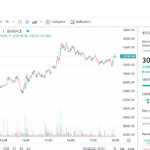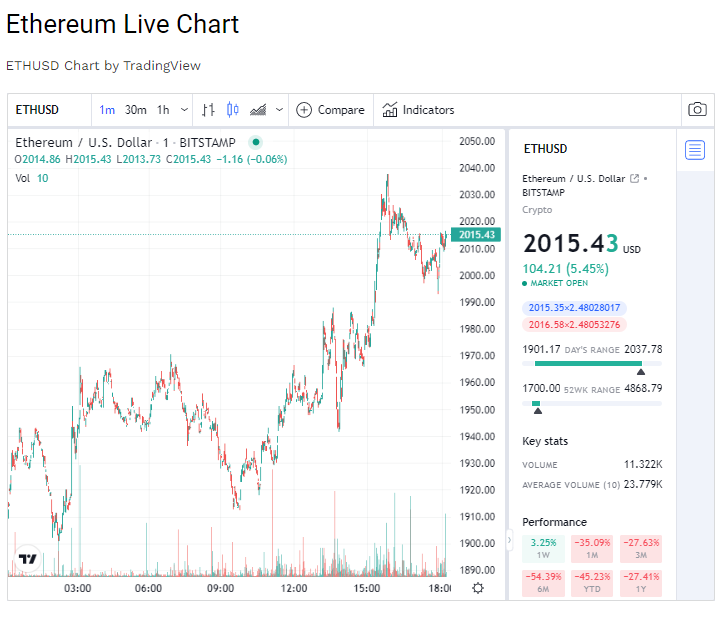 Ripple (XRP)

In the past 24 hours, the XRP coin's price has dropped by 2.53% to $0.4085. There has been an increase in the XRP price of 4.45% in the last seven days. According to its market capitalization, it is ranked the 6th largest crypto asset. FINCI, Lithuania's online international money transmission provider, announced a partnership with RippleNet's On-Demand Liquidity (ODL), a crypto-enabled cross-border payment service. FINCI and RippleNet will provide instant and cost-effective retail remittances and B2B payments via RippleNet's On-Demand Liquidity (ODL).

By joining forces, these two leading FinTech companies will streamline international payments made with RippleNet, Ripple's financial technology. In addition, by using FINCI's technology, its customers now have an alternative to legacy payments systems, allowing them to send funds to foreign countries faster, more reliably, and lower costs.

Solana (SOL)

In the last 24 hours, the price of Solana decreased by 10.15% to $50. There was a 6.21% increase in the price of the SOL in the last 7 days. Currently, it ranks 9th in terms of market capitalization among crypto assets. During the week of 5-12 May, the price of Solana fell by about 63%, dropping from $95.20 to $34.97. This collapse occurred after the LUNA-UST ecosystem crashed, leaving many participants holding their breath.
Thus, Bitcoin and its ecosystem witnessed a massive sell-off. The market has crashed nearly 85% since its all-time highs and is now down about 60% in the last week. Despite this, the downturn appears to be over, at least temporarily.

Cardano (ADA)

As the turmoil continued through May, Cardano's value plummeted again. Finally, a new low was reached on 19 May when ADA dropped by over 10% to $0.507.
Cardano also suffered during the Terra crisis with the rest of the crypto market. Cardano's price tumbled to $0.47 on 12 May, the lowest level since 2 February. Although the Vasil hard fork was confirmed, the recovery has not gone well. Charles Hoskinson, the founder of Ethereum, confirmed that the Hard fork would enhance the network significantly.
A crypto Report shows that the number of addresses holding ADA increased by 2.99% last month to 5.2 million, driven in part by a rise in token holders from 529,000 to 679,000 last month and by a jump in cruisers from 3.84 to 4.14 million.