Opinon by Marcus Sotiriou, Analyst at the publicly listed digital asset broker GlobalBlock (TSXV:BLOK)
Bitcoin has spiked around 6% since inflation data came in lower than expected, as mentioned as a likely outcome in yesterday's market commentary. U.S. CPI for July y/y was 8.5%. This is 0.6% lower than the expected 8.7%, and therefore positive news for risk markets, such as crypto and stocks.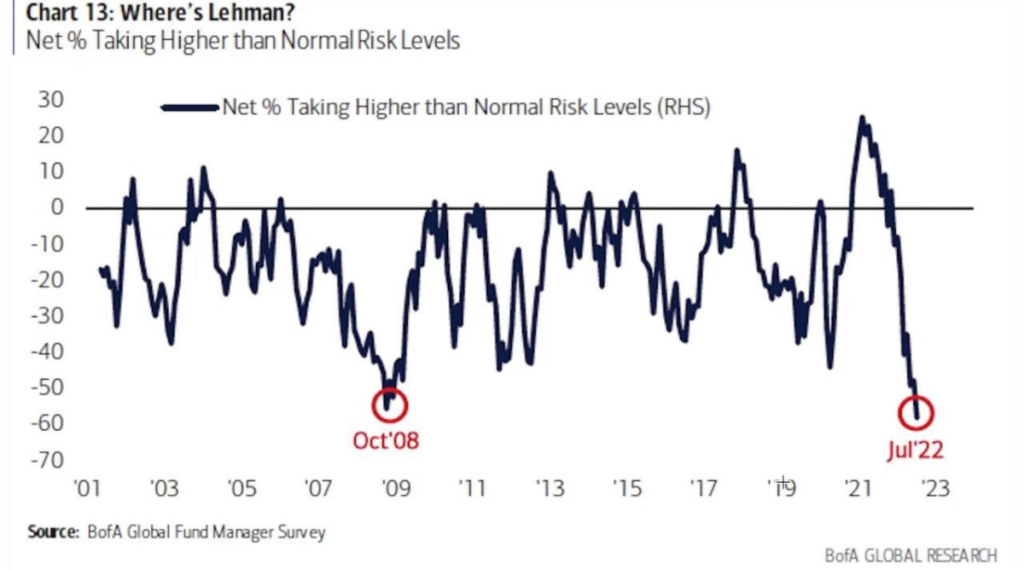 In my opinion, the fact that inflation has declined will give markets some breathing room over the next month or so, as we have an indication that inflation could have peaked. This is also the first bit of good news regarding the macro economy in months, so I think it will be well received, and allow Bitcoin to break above $26,000 in the following weeks.
Data from the Bank of America Global Fund Manager Survey shows how fund managers are taking on less risk than they were in 2008, which was during the Global Financial Crisis. This preceded a bottom in the market in 2008 and confirms why this recent rally we have seen is so hated, as most professionals have missed it.
Bitcoin has also made a daily higher high on this rally, indicating that the short-term trend is bullish. Ethereum, however, has significantly outperformed during the recovery from the lows. Investors are taking note of the Ethereum merge due to take place next month, and is being seen as a promising tailwind by the majority despite the risks. This has resulted in the Ethereum options market overtaking Bitcoin options.
About GlobalBlock

GlobalBlock Digital Asset Trading Limited is a publicly traded holding company (TSX Venture: BLOK) whose subsidiary, GlobalBlock Europe, UAB (https://www.globalblock.eu), is a European Union based digital asset broker that provides a personalised telephone brokerage service, trading platform and mobile app. Established by an experienced team of financial services professionals, GlobalBlock Europe, UAB acts as a trusted agent serving the digital asset needs of individuals, corporations, institutional financial firms and intermediaries, providing best execution trading and safe custody of digital assets. At this time, clients or customers based in Lithuania and the UK can be onboarded to its digital asset broker and trading services.