Fashion enthusiasts, mark your calendars! LA Fashion Week is making its highly anticipated return from October 18th to 22nd, promising a dazzling showcase of creativity, style, and innovation. With an impressive lineup of designers and brands, this fashion extravaganza is set to captivate audiences and leave a lasting impression on the world of fashion.
A New Chapter for LA Fashion Week
After a year of anticipation, LA Fashion Week is back with a bang. This edition of the event marks the debut of a new concept, promising a fresh and exciting experience for attendees. The organizers have carefully curated a list of principal designers who will grace the runway and present their awe-inspiring collections.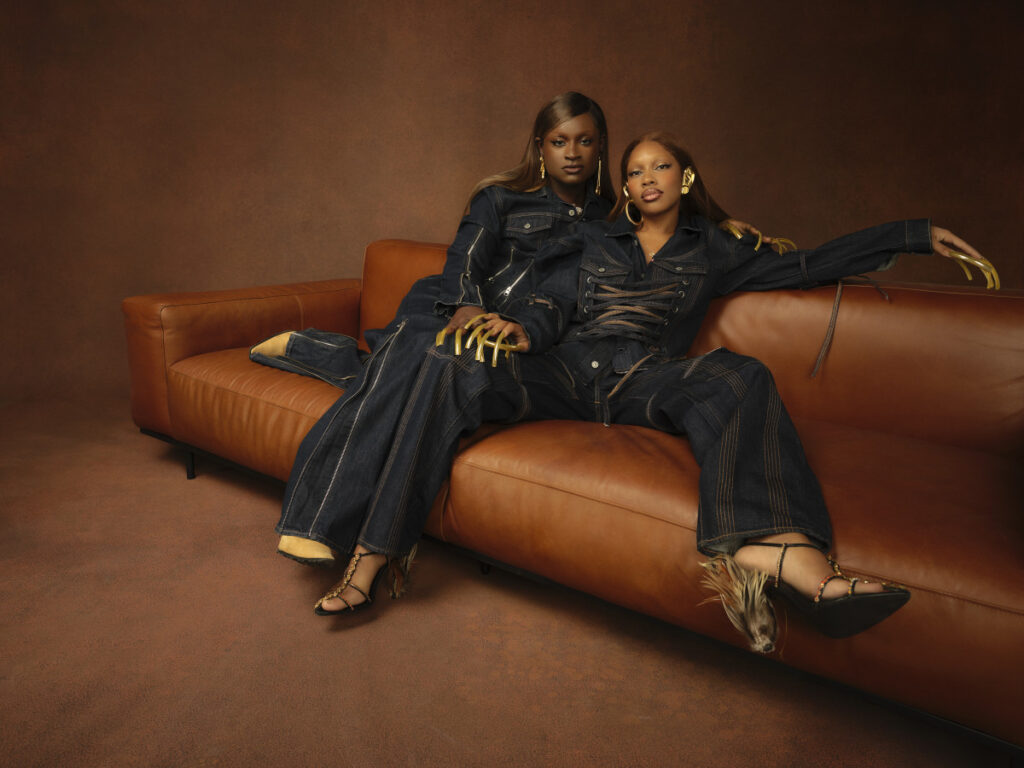 Embracing Diversity and Innovation
LA Fashion Week continues to celebrate diversity and embrace innovation. This year's lineup features a wide range of emerging Los Angeles-based brands and designers, each bringing their unique vision to the forefront. The selection is a far cry from the previous edition, which lacked coherence and representation of local talent.
One of the highly anticipated designers to watch out for is Kwame Adusei. Founded in 2021 by Ghanaian-born designer Nana Kwame Adusei, the Kwame Adusei brand is set to showcase a timeless collection inspired by chic glamour and African aesthetics. Adusei's boutique-gallery in Beverly Hills has already garnered attention, making his inclusion in LA Fashion Week a must-see moment.
We are excited to build upon the momentum of last year's LAFW under the reimagined vision of N4XT Experiences and Ciarra Pardo, our Co-Founder and LAFW President. We've invited and curated a specific group of designers to showcase the future of fashion – exciting emerging brands showing alongside respected, established labels with deep ties to Los Angeles. Each brand brings a unique perspective and we are proud to present this preliminary list of designers. They have all been carefully selected to reflect the dynamism of the fashion industry, with important opportunities to introduce new names to center stage and help them grow their businesses globally. Our goal is to inspire the next generation of creators, as well as audiences. There is something for everyone and we cannot wait to share more soon." – Noah Kozlowski
Unveiling Streetwear and Futuristic Twist
Tommy Bogo, another up-and-coming LA figure, will be presenting his streetwear collection with a utilitarian and futuristic twist for men. Bogo has already showcased his collections at New York Fashion Week and Paris Fashion Week, solidifying his presence in the fashion industry.
Keith Herron, also known as Rooftop, will be showcasing his brand Advisry. Started in 2014 when Herron was just 14 years old, Advisry has evolved into a multimedia brand that not only creates clothes but also produces films, releases music, and curates a radio station. Blending formal and prep styles, Advisry is known for its genre-bending fashion and is now exploring vibrant colors.
Pushing Boundaries and Challenging Norms
In a groundbreaking move, LA Fashion Week will welcome No Sesso, a gender-neutral label founded by Pierre Davis. Davis made history as the first transgender designer to present at New York Fashion Week. With No Sesso, Davis continues to push boundaries and challenge societal norms, offering a fresh perspective on fashion and identity.
International Flair and Queer Fashion
LA Fashion Week is not just a platform for local talent; it also welcomes international designers. Spanish-born designer Luis de Javier will be showcasing his queer fashion brand, sending out a powerful message of freedom and empowerment. De Javier's London-based brand adds an international flair to the event, further diversifying the runway.
Celebrating Established and Returning Designers
LA Fashion Week also pays homage to established designers who have made their mark in the industry. Sergio Hudson, the winner of Bravo's "Styled to Rock" fashion competition show in 2013, will present his elegant luxury ready-to-wear collection for women. Hudson's designs perfectly capture the essence of contemporary fashion.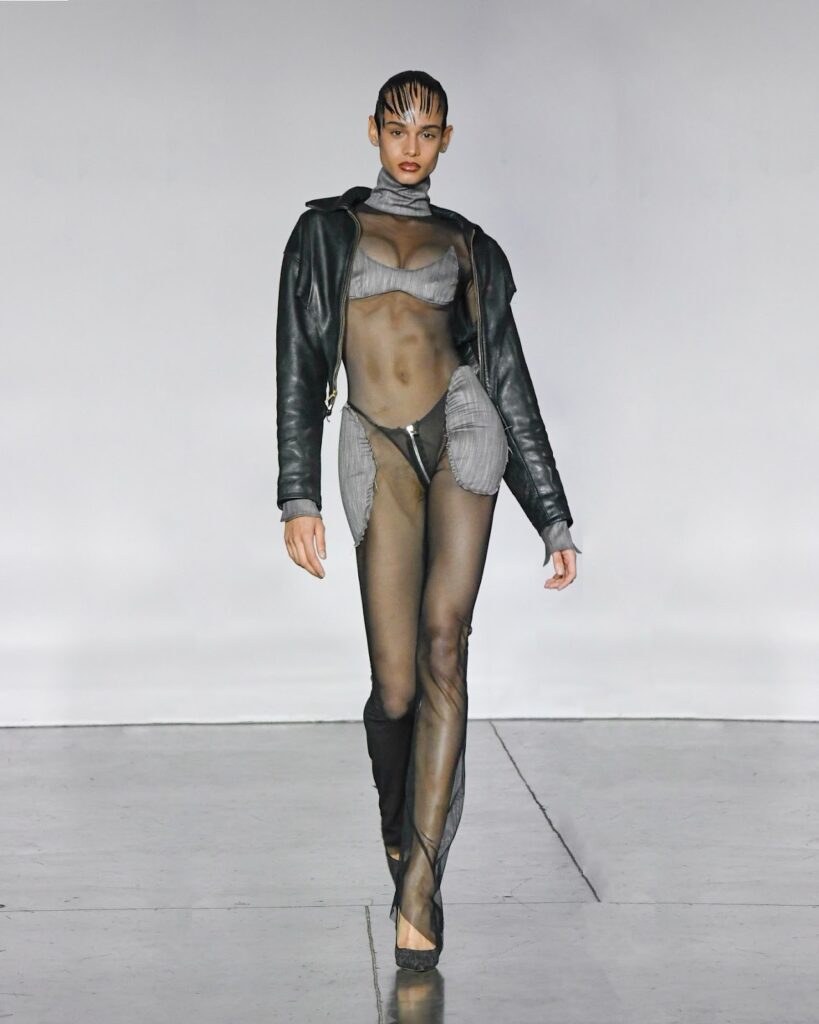 Bruce and Glen Proctor, the dynamic duo behind the BruceGlen Collection, will be showcasing their fashion-forward leather accessories and sustainable apparel. The self-proclaimed "fashion preachers" started their career at House of Dereon, Beyoncé and Tina Lawson's fashion line. With their unique aesthetic, Bruce and Glen are set to make a statement at LA Fashion Week.
New York Brands Joining the Lineup
LA Fashion Week is not limited to Los Angeles-based designers. The event also welcomes New York brands to showcase their creations. Theophilio, founded by Brooklyn-based designer Edvin Thompson, offers a fresh perspective on contemporary fashion. Tara Subkoff, founder of the Imitation of Christ label, will also be presenting her latest creations. Subkoff's return to New York Fashion Week after two years adds an exciting element to LA Fashion Week.
Returning Favorites and Unforgettable Moments
LA Fashion Week wouldn't be complete without the return of fan favorites. AnOnlyChild, Sami Miro Vintage, and Demobaza will be gracing the runway once again, showcasing their unique styles and captivating designs. These returning designers are sure to leave a lasting impression on fashion enthusiasts.
A Glimpse into the Future of Fashion
LA Fashion Week promises to be a captivating event that showcases the future of fashion. With an impressive lineup of designers and brands, the event celebrates diversity, innovation, and boundary-pushing creativity. From emerging talents to established names, LA Fashion Week offers a platform for designers to shine and make their mark on the global fashion stage.
So mark your calendars and get ready for a week filled with breathtaking fashion moments, trendsetting designs, and unforgettable experiences. LA Fashion Week is back and better than ever, ready to leave a lasting impact on the world of fashion.
Follow them on:
INSTAGRAM: @lafw
TWITTER: @lafw
FACEBOOK: @lafw
TIK TOK: @lafwofficial
SNAPCHAT: @lafwofficial
YOUTUBE: @lafashionweek