Get ready to take a trip around the world and discover how different cultures celebrate the spookiest night of the year! In this article, we will explore the fascinating traditions of Halloween, from trick-or-treating to spooky festivals and unique customs. Whether you're a fan of costumes, candy, or simply enjoy a good scare, you'll be thrilled to learn about the diverse ways Halloween is celebrated across the globe.
From Mexico's vibrant Day of the Dead celebrations to Ireland's ancient Samhain rituals, each country adds its own twist to this bewitching holiday. In some places, like Japan, Halloween is a relatively new phenomenon, but it's quickly gaining popularity, while in others, like Germany, the focus is more on religious observances and commemorations of the dead.
So, get ready to delve into the world of spooky traditions, cultural practices, and supernatural beliefs as we uncover the magic of Halloween around the world. Whether you're interested in expanding your knowledge or looking for inspiration for your own celebrations, this article is sure to leave you bewitched and captivated by the rich and diverse tapestry of Halloween customs that have endured across generations.
Also read: The Guide to Watching All Halloween Movies in Order: How and Where to Watch it.
Trick-or-treating in the United States
In the United States, trick-or-treating is the quintessential Halloween tradition. Children dress up in costumes and go from house to house, knocking on doors and asking for candy with the famous phrase, "Trick or treat!" The origins of this tradition can be traced back to the early 20th century when it was brought to America by Irish and Scottish immigrants. Over the years, trick-or-treating has become a highly anticipated event, with neighborhoods decorating their houses, families carving pumpkins, and kids filling their buckets with sweets. It's a night of fun and excitement for both young and old alike.
In recent years, there has been a growing trend of "trunk-or-treating" where cars are parked in a large parking lot, and children go from car to car collecting candy. This alternative to traditional door-to-door trick-or-treating provides a safe and controlled environment for kids to enjoy the Halloween festivities. Additionally, many communities organize Halloween parades and events where families can come together to celebrate and share in the spirit of the holiday.
Halloween traditions in Europe
Europe has a long and rich history of Halloween traditions, with many countries celebrating their own unique customs. In Ireland, where Halloween originated, the festival of Samhain is still commemorated with bonfires, costumes, and storytelling. It is believed that on the night of Samhain, the boundary between the living and the dead is blurred, allowing spirits to roam the earth. This ancient Celtic festival has influenced Halloween celebrations around the world.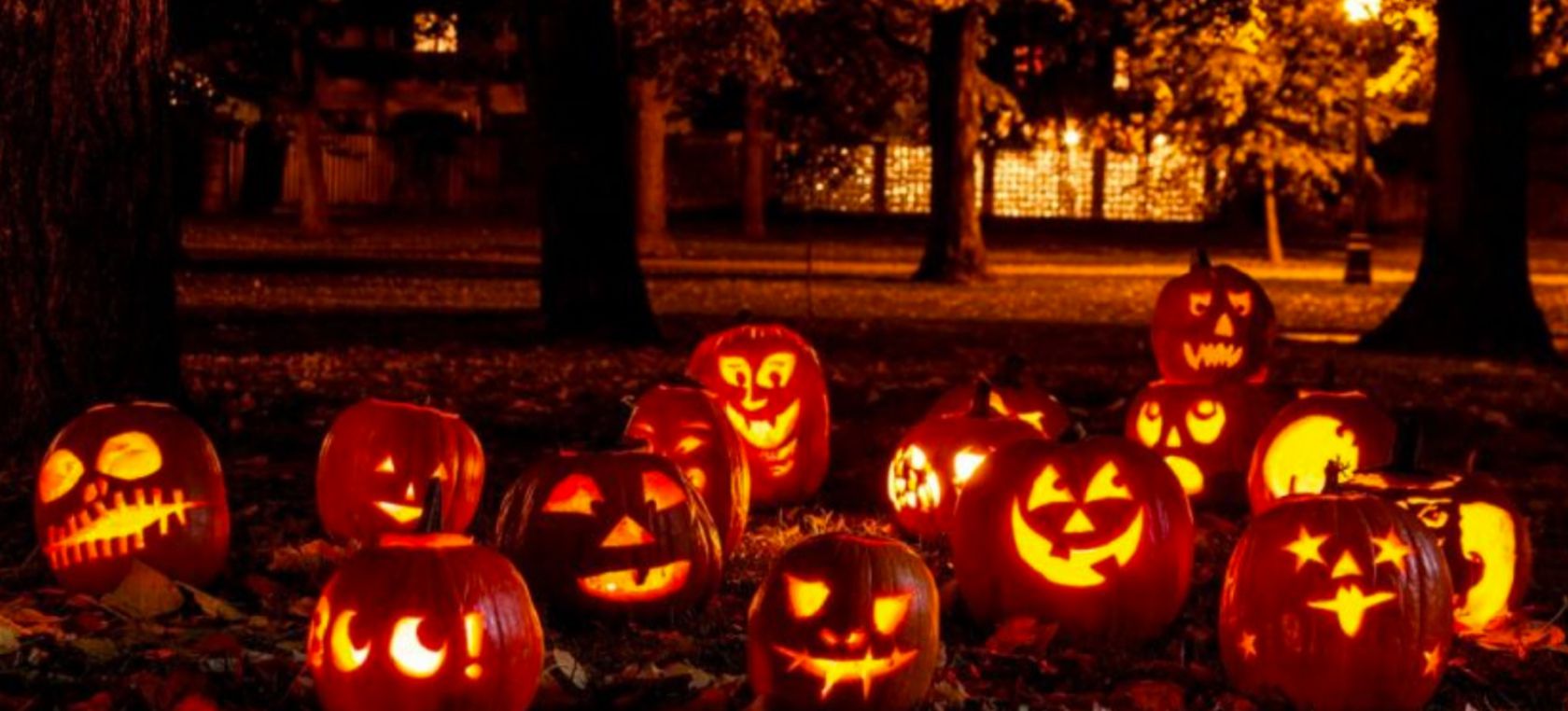 n the United Kingdom, Halloween traditions include apple bobbing, where participants try to retrieve apples from a basin of water using only their mouths, and the carving of turnips instead of pumpkins. In Spain, the holiday is known as "La Noche de Brujas" (Night of the Witches) and is celebrated with bonfires and fireworks. And in Italy, people light candles in memory of their deceased loved ones and visit cemeteries to pay their respects.
Trick-or-treating variations in Asia
While Halloween is not traditionally celebrated in many Asian countries, it has gained popularity in recent years, especially among the younger generation. In Japan, Halloween has become a major event, with themed parties, costume contests, and trick-or-treating in shopping malls and amusement parks. The influence of Western culture, particularly through movies and television, has contributed to the growing popularity of Halloween in Japan.
In South Korea, Halloween is also gaining traction, with costume parties and events happening in major cities like Seoul. The trend of dressing up in costumes and going trick-or-treating is becoming more common among Korean children. Similarly, in other parts of Asia, such as Singapore and Hong Kong, Halloween is becoming increasingly popular, with malls and entertainment venues organizing Halloween-themed activities and promotions.
Unique Halloween customs in South America
In South America, Halloween traditions are deeply rooted in the region's rich history and folklore. One of the most famous celebrations is Mexico's Day of the Dead (Dia de los Muertos), which takes place from October 31st to November 2nd. During this time, families gather to honor and remember their deceased loved ones. Elaborate altars are created in homes and cemeteries, adorned with marigolds, candles, and offerings of food and drink. The streets come alive with parades, music, and dancing, as people celebrate the lives of those who have passed away.
In Brazil, Halloween is not widely celebrated, but the country has its own unique traditions during this time of the year. Known as "Dia das Bruxas" (Day of the Witches), October 31st is associated with folklore and superstitions. Some people believe that on this night, witches and supernatural beings are more active, and precautions are taken to ward off evil spirits. This includes lighting bonfires and leaving food offerings outside homes to appease the spirits.
Trick-or-treating in Australia and New Zealand
In Australia and New Zealand, Halloween has gained popularity in recent years, but it is still not as widely celebrated as in other parts of the world. The tradition of trick-or-treating is becoming more common, with children dressing up and going door to door in search of candy. However, some communities have chosen to embrace their own unique traditions during this time of the year. In Australia, for example, "Harvest Festivals" are held in many schools and communities, where families come together to celebrate the harvest season and share food and festivities.
In New Zealand, there is a growing interest in Māori traditions and culture during Halloween. Some communities organize events that combine Halloween festivities with Māori traditions, such as storytelling, dances, and the sharing of traditional foods. These events provide an opportunity for people to learn about and appreciate the indigenous culture of New Zealand while celebrating Halloween.
Halloween celebrations in Africa
In Africa, Halloween is not traditionally celebrated, but there are some countries that have embraced the holiday in their own unique ways. In South Africa, for example, Halloween parties and events have become popular, particularly in urban areas. People dress up in costumes, decorate their homes, and participate in trick-or-treating. Some communities even organize haunted houses and spooky mazes for people to explore.
In Nigeria, Halloween is not widely celebrated, but the country has its own rich traditions and festivals. One of the most famous is the "Eyo Festival" held in Lagos. This cultural event involves masquerades dressed in white robes and colorful hats parading through the streets, accompanied by music and dancing. The Eyo Festival showcases the vibrant culture and heritage of Nigeria, providing a unique alternative to Halloween celebrations.
Also read: What is Juneteenth Day? Commemorating the End of Slavery in America.
Lesser-known Halloween traditions around the world
While trick-or-treating and costume parties are the most well-known Halloween traditions, there are many lesser-known customs that are equally fascinating. In Romania, for example, people celebrate "Dracula's Castle Halloween Party" at Bran Castle, the supposed home of the legendary vampire. This event attracts thousands of visitors who come to enjoy live music, costume contests, and spooky performances.
In Scotland, Halloween is associated with a tradition called "guising," where children go door to door performing a song, poem, or joke in exchange for treats. This practice dates back to ancient times and is believed to have originated from Samhain celebrations. Similarly, in Belgium, children go "trick-or-treating" on November 2nd, which is known as "All Souls' Day." They visit houses and sing songs or recite prayers for the souls of the deceased.
In some parts of Canada, particularly in the province of Newfoundland and Labrador, Halloween is celebrated with a unique twist. Instead of saying "trick or treat," children say "any mummers allowed?" This tradition, known as "Mummering," involves people dressing up in disguises and going from house to house, singing, dancing, and engaging in comedic performances.
Safety tips for trick-or-treating
While Halloween is a time of fun and excitement, it's important to prioritize safety, especially when it comes to trick-or-treating. Here are some essential tips to ensure a safe and enjoyable Halloween experience:
Plan a route: Before heading out, map out a route that you and your children will follow. Stick to well-lit areas and avoid busy roads.
Costume safety: Choose costumes that are visible in the dark and do not obstruct vision. Add reflective materials or use glow sticks to increase visibility.
Stay in groups: Trick-or-treat in groups or with a responsible adult. This ensures safety and adds to the fun.
Be cautious of strangers: Remind children not to enter the homes of strangers and to only accept treats from trusted sources.
Check treats: Inspect all treats before consuming them. Discard any unwrapped or suspicious-looking items.
Follow traffic rules: Teach children to look both ways before crossing the street and to use crosswalks whenever possible.
By following these safety tips, you can enjoy a memorable and safe Halloween celebration.
Conclusion: Embracing the global spirit of Halloween
As we've explored the various Halloween traditions around the world, it's clear that this holiday has transcended borders and cultures, leaving its mark in every corner of the globe. Whether it's the colorful Day of the Dead celebrations in Mexico, the ancient rituals of Samhain in Ireland, or the emerging popularity of Halloween in Asia, each country brings its own unique flavor to this bewitching holiday.
Also read: Mother's Day 2023: Why is so Special this Day?
From the familiar tradition of trick-or-treating in the United States to the lesser-known customs in Africa and beyond, Halloween serves as a reminder of our shared fascination with the supernatural, our desire to connect with the past, and our love for dressing up and having fun. So, whether you're a fan of ghosts and ghouls or simply enjoy the sense of community that Halloween brings, embrace the global spirit of this magical holiday and celebrate in your own unique way. Happy Halloween!