Finances can cause immense stress for many people, especially when something unexpected happens and your financial status drastically changes. It might be truer for people laid off at work, going through a medical crisis, or any other significant event causing financial stress.
Fortunately, help is available in the bankruptcy process with the right legal counsel. These measures can bring some relief to individuals who file for assistance with their mounting debts, no matter the reason. However, here are five things that you must expect from a bankruptcy lawyer to know they genuinely have your best outcome in mind:
1. Competency throughout the process
Every lawyer has a specialization in a specific area of the law. Some focus on family law and others on criminal law. Then there are knowledgeable, reputable lawyers concentrating on financial matters like bankruptcy.
For the best results, find a lawyer who knows precisely how to file for bankruptcy. That way, they can give you the best advice to help you overcome your financial situation. The lawyer you choose to work with will communicate clearly, on time, and help set realistic expectations for your situation when you first meet.
Furthermore, an expert bankruptcy lawyer should have passed the bar and be a member of the appropriate bar association. They must also provide these details to anyone who asks for it. If in doubt, speak to a few different references, like local courts or people you know who might have worked with them. By doing a little research, you'll know if the lawyer you choose is the right candidate to handle your case.
2. Outlining the services you need
Bankruptcy can be a tedious and complicated process without the help of a bankruptcy lawyer at your side. One main function of an experienced bankruptcy lawyer is that they should explain the types of bankruptcy clients can file for, among other definitions. Also, they should describe the implications and risks involved in the process and guide the client to the best possible solution for their situation.
Read also this FintechZoom article: What Is Insolvency: A Guide to Understanding Financial Struggles.
Along with advising on the bankruptcy process, they should also detail their fee structure and their availability for their clients. For this reason, there should be a written agreement between the client and their lawyer to avoid confusion.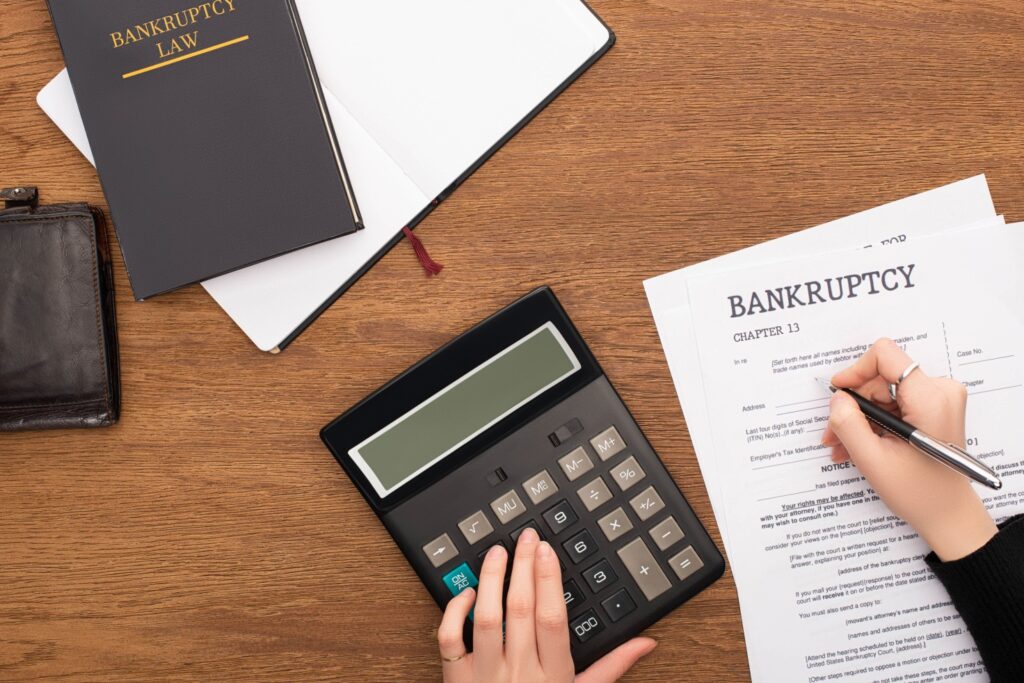 3. Assistance with filing the paperwork
Because of the complicated process of going through bankruptcy, a lawyer must explain the need for supplying and filing documentation to their client. Moreover, clients might not understand all the legal jargon on the forms, which could count against them when the lawyer doesn't adequately explain everything.
Completing and submitting the documents to court on time is a crucial part of the process. Not to mention that it can potentially cause delays during the process or a dismissal of the case if everything isn't in order.
Most bankruptcy law firms will have software solutions to assist them and their clients in completing and filing all documentation correctly before confirmation hearings and meetings, significantly relieving someone already panicking about their financial situation.
4. Representing you in hearings or meetings
The mounting debt stress can hinder a person from arguing their case rationally. In this instance, a bankruptcy lawyer will be valuable support as they know how hearings and official meetings proceed.
The required 341 meetings debtors have with their creditors can also be intimidating without legal help. A lawyer can successfully prepare their client's case and negotiate the best outcome. Moreover, they should explain the requirements for exiting bankruptcy when their client's financial position changes, and they can also discuss this during these meetings.
5. Providing consistent feedback
An excellent lawyer will always keep their clients updated with feedback about their case's developments. If a court of law requests you submit new documents or when there is any feedback from meetings or hearings, your bankruptcy lawyer must convey this to you as soon as possible to ensure there are no unnecessary delays.
Clients should also feel free to communicate with their lawyer when they need reassurance or to ask questions. Many lawyers will provide their clients with contact numbers and email details and stipulate during which hours they'll be available.
Regular updates will reduce some of the stress for the client, even when there's a quick information exchange like a text message. An experienced lawyer will understand this better than others and will ensure to keep their clients in the loop.
The Final Say
Filing for bankruptcy isn't a choice people will make without careful consideration. Although this route might sound like an easy way out, there are complicated terms and stipulations that someone who does not know the law can't possibly navigate on their own. In the end, the courts will have the final say, but working with a bankruptcy lawyer will make the whole process more bearable.