The stock market is becoming more expensive by the day, with bond yields moving higher which means companies will need to beat earnings estimates by an even greater margin. This has made it difficult for stocks to move significantly in either direction given their current levels.
The earnings season is in full swing, and even though only about a tenth of Fortune 500 companies have reported so far it seems like the trend will continue above what was expected by analysts.
Market Analysis
The market was helped by big tech, which attracted dip-buying action to help close higher. Facebook(+3.10%) and Amazon(+3.49%) led this move closing both higher than 3%. Their colleagues in the tech sector also performed well Alphabet +1.83%, Apple +1.41% and Microsoft +1.70%
IBM and Netflix are reported results after the closing bell. Netflix (+3.18%), which fell more than 25% during after hours trading following the report. In Tuesday's session was analysts' favorite, but they were unprepared for what came next: a report showcasing a sharp decline in subscribers, accounting 200.000 less than expected. Netflix said that: "The suspension of our service in Russia and winding-down of all Russian paid memberships resulted in a -0.7m impact on paid net adds; excluding this impact, paid net additions totaled +0.5m,"
Twitter (-4.73%) after the poison pill served to Mr. Musk is again on the headlines as Apollo Global Management (+3.22%) weighs up financing for a potential bid to take over Twitter.
The toy company, Hasbro (+5.16%) didn't have a good year so far -14.03% YTD. Shares rose more than 5% after raising 2022 profit outlook after first quarter revenue grows.
On an upward trend also Consumer discretionary stocks, supported by a rally in travel and leisure companies including Penn National Gaming (+5.45%) , Las Vegas Sands (+4.34%), Carnival Corporation(+4.57%). Travel demand is expected to increase as the pandemic cools causing more people want go out occasionally or going back to internal and international travels.
In the travel sector and on an upward trajectory also the planes brotherhood. The airline stocks were in the green after the Transportation Security Administration stopped its mandatory mask rule on planes. Delta Air Lines (+2.16%), United Airlines (+4.50%), American Airlines (+5.56%) experienced big gains in afternoon trading.
Tesla (+2.38%), the electric car company that has been getting a lot of attention lately will have their earnings report for this quarter on Wednesday. Analysts are expecting them to say something about how successful or not so much they've been doing with production rates which could cause prices volatility more than what already happened.
Russia-Ukraine tension is always red warming the heart of Energy sector as oil prices fell again for the second day due to concerns about the impact of variation on energy demand and slowing global growth.
The IMF has downgraded its global growth forecast for both 2022 and 2023, from prior forecasts of 4% to 3.6%.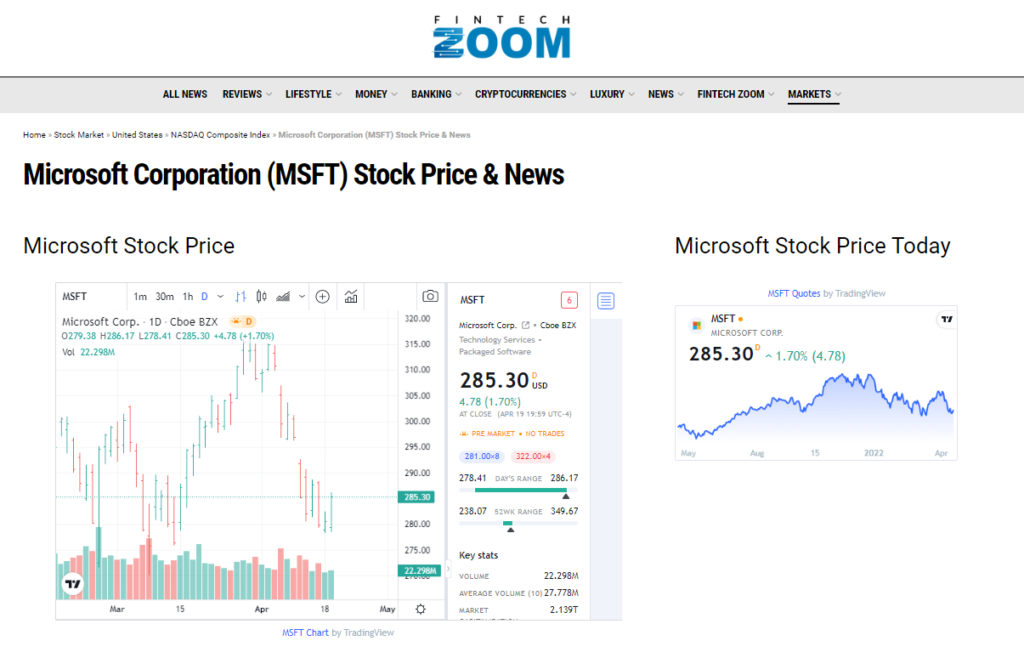 Most traded stocks:
Top Gainers of US Stocks
Checkmate +329.46%
Sono NV +38.02%
Toughbuilt Industries Inc +37.01%
Baosheng Media Group Holdings Ltd +33.29%
Terran Orbital +28.35%
Top Losers of US Stocks
System1 -34.23%
BRC Inc. -23.13%
Lyra -20.92%
Cemtrex Pref -19.00%
Mawson Infrastructure Group Inc -18.71%
Company under the lens:
Johnson & Johnson (+3.05%) shares rose 3% in early trading on Thursday, after the pharmaceutical and consumer products company beat first-quarter profit expectations but missed estimates for revenue.
On Tuesday, American Campuses Communities Inc. (+12.54%) announced that they had agreed to be acquired by Blackstone Inc (+4.905) in a deal valued at $12 billion including debt.