With Dow Jones real-time data, you can keep tabs on how the US stock market is faring at any moment. This data is updated continuously throughout the day, providing up-to-the-minute information on the performance of Dow Jones stocks.
It is a valuable resource for investors and traders alike. By tracking the movements of the Dow Jones Industrial Average (DJIA), you can see how the US stock market is performing. The DJIA is a widely-recognized market index that includes 30 large-cap stocks from various sectors.
Stock Markets Dow Jones:
Dow jones industrial average with all stock prices:
Stock Screener
by TradingView
How Real-Time Data Benefits You?
DJIA is one of the world's most closely watched stock indexes and is a barometer for the overall performance of the U.S. stock market. The index includes 30 major blue-chip stocks that are traded. While the DJIA is not a true reflection of the entire market, it is still used as a benchmark for how stocks perform.
Real-time data can be very beneficial for investors who want to track the performance of the Dow Jones Industrial Average. You can get up-to-the-minute information on stock prices and monitor market volatility with real-time data. This can help you make better investment decisions and stay informed of market news and events.
Real-time data can be valuable if you seek ways to get more involved in the stock market. You can gain insights into the stock market's overall performance and make more informed investment decisions by tracking it. Also, if you want to stay up-to-date on market news and events, the data can help you do that. You can get live quotes and a data chart to make your decision.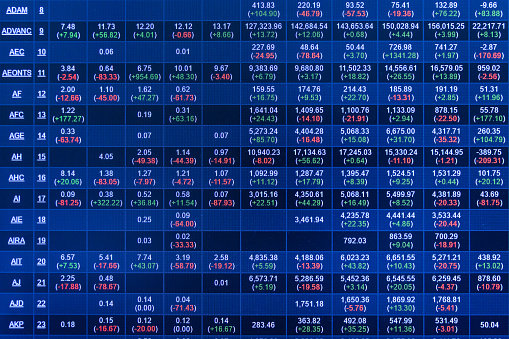 Dow Jones Industrial Average Components
The Dow Jones Industrial Average is a stock market index that shows how 30 large, publicly owned companies based in the United States have traded during a standard trading session in the stock market. The Dow Jones Industrial Average is one of the world's oldest and most widely recognized stock market indices. The Dow Jones Industrial Average components are reviewed and changed occasionally by a committee of market analysts at S&P Dow Jones Indices.
The following is a list of the current components of the Dow Jones Industrial Average as of 2022:
Name Last Chg Chg %
Travelers Cos. Inc. $174.17 7.40 4.44%
Chevron Corp. $168.00 5.28 3.24%
Procter & Gamble Co. $129.56 1.19 0.93%
Walgreens Boots Alliance Inc. $33.39 0.29 0.88%
Boeing Co. $138.39 1.05 0.76%
McDonald's Corp. $250.75 1.56 0.63%
Walt Disney Co. $98.99 0.51 0.52%
Intel Corp. $26.00 0.13 0.50%
Caterpillar Inc. $184.41 0.86 0.47%
Cisco Systems Inc. $41.88 0.09 0.22%
Salesforce Inc. $153.67 0.14 0.09%
Apple Inc. $143.86 0.11 0.08%
Walmart Inc. $133.76 -0.38 -0.28%
Honeywell International Inc. $179.28 -0.60 -0.33%
International Business Machines Corp. $122.51 -0.43 -0.35%
UnitedHealth Group Inc. $520.32 -1.89 -0.36%
Visa Inc. Cl A $186.41 -0.76 -0.41%
Goldman Sachs Group Inc. $311.76 -2.09 -0.67%
Johnson & Johnson $164.69 -1.32 -0.80%
Microsoft Corp. $236.48 -2.02 -0.85%
Coca-Cola Co. $55.96 -0.48 -0.85%
Nike Inc. Cl B $88.57 -1.11 -1.24%
Verizon Communications Inc. $36.57 -0.50 -1.35%
American Express Co. $143.97 -2.02 -1.38%
Merck & Co. Inc. $93.26 -1.35 -1.43%
3M Co. $114.20 -1.75 -1.51%
Amgen Inc. $248.19 -3.93 -1.56%
JPMorgan Chase & Co. $116.51 -2.33 -1.96%
Dow Inc. $45.13 -1.25 -2.70%
Home Depot Inc. $275.49 -9.57 -3.36%
Investment Methods
Several investment vehicles are available to investors interested in the Dow Jones Industrial Average (DJIA). They include:
1. Mutual And Exchange-Traded Funds
With these types of funds, investors can track the performance of the DJIA by holding the same stocks that make up the index in similar proportions. The SPDR Dow Jones Industrial Average ETF (DIA) is one such fund. Wall Street Corporation issues the replicating ETF.
2. Futures Contracts
The CME Group – through its Chicago Mercantile Exchange (CME) and Chicago Board of Trade (CBOT) subsidiaries – offers futures contracts on the DJIA. The E-mini Dow ($5) Futures (YM) tracks the average, and the futures are traded on the exchange floors. Most trading is conducted via open outcry auction or over an electronic network like CME's Globex platform.
3. Options Contracts
The CBOE offers options contracts for the Dow through the root symbol DJX. Options on various Dow-underlying ETFs are also available. Also, investors can trade options on individual stocks that make up the Dow.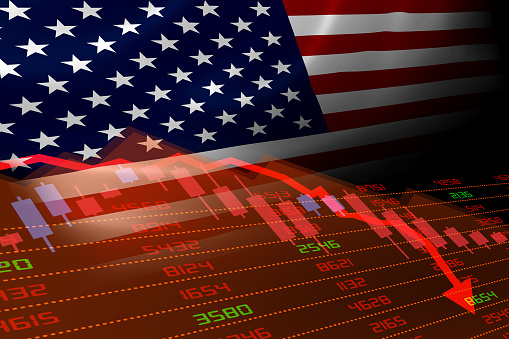 Calculation Of DJIA
Using the Dow Jones Industrial Average (DJIA) formula, the sum of prices from all 30 stocks is divided by a divisor- known as the Dow Divisor. This number is adjusted depending on stock splits or other changes that could alter the DJIA's numerical value.
Using simple arithmetic, the DJIA was created by taking the average prices from each company's stock. However, after many adjustments, the present divisor is less than one. To avoid any discontinuity in the index, the Dow Divisor is updated as needed so that the quotations before and after any event coincide.
Conclusion
Dow Jones real-time data is an incredibly valuable resource for investors making informed decisions about their portfolios. The data is reliable, accurate, and updated in real-time, which allows investors to stay on top of the market. But remember, no matter how good the data is, it's always important to do your research before making any investment decisions. Analyze the market trends and ensure you understand the risks before making any moves.