If you're a passionate sports fan, you want to know what your favorite sports teams are doing at all times. Technological advancements have made that possible, with apps dedicated to the provision of information on sports leagues worldwide. Whether you want to find out if a sports club will pay players in Bitcoin or the latest trade news for your favorite team, these apps will keep you up to date. Given the global popularity of sports, it's unsurprising that the sports app market is saturated, making it hard to separate the good from the bad. With all that in mind, we've compiled this list of the best apps for sports lovers to make your search easier. 
The Bleacher Report
Over the past decade, the Bleacher Report has become the go-to resource for sports enthusiasts. The site provides up-to-the-minute news on all major sports, including player stats, breaking news, injury reports, and power rankings. The Bleacher Report app delivers all of this information to mobile devices, making it a gold mine for fans who love to keep up with the details on the go. These features are especially helpful for fans who participate in sports betting, allowing them to personalize the app to follow their favorite sports, leagues, and teams. The app also has a bookmark feature, making it easy for users to keep track of the information that's most important to them.
ESPN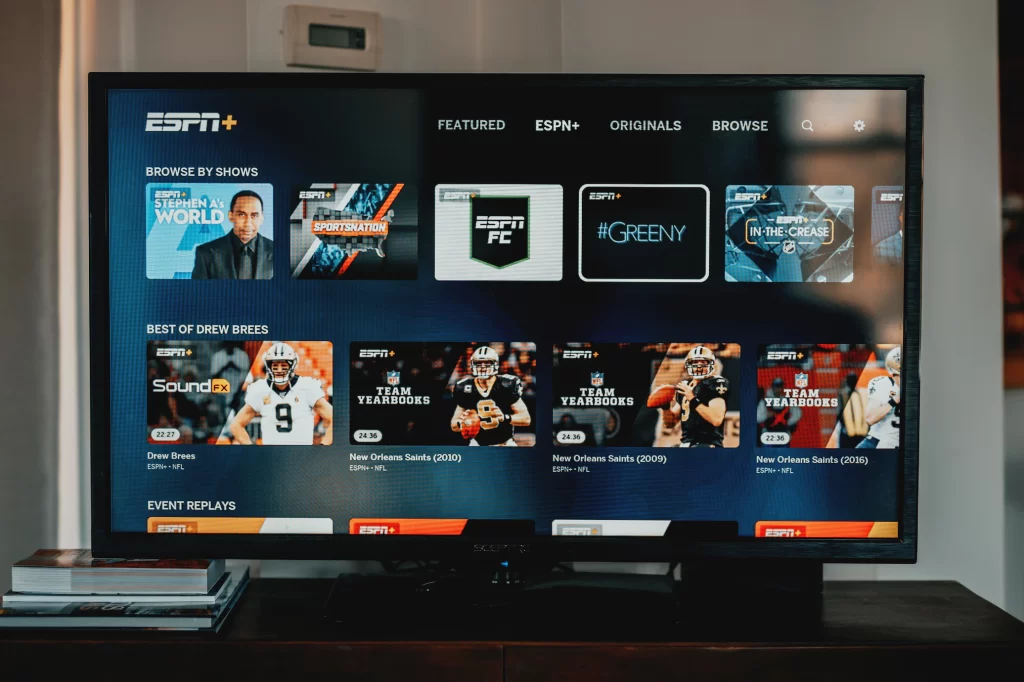 It's hard to think of a channel that's done more for sports than ESPN. The network seems to have it all: some of the best analysts and commentators in the business, extensive coverage of major sporting events, and breaking news. With the ESPN app, you get everything the broadcaster offers in one convenient location. If you subscribe to ESPN+, you'll be able to watch thousands of sporting events live. Plus, you'll have access to the network's live programming, so you'll never miss a beat when it comes to keeping track of your favorite teams. If you're like many sports fans and enjoy sports video games, you'll be happy to know the app is available on PlayStation 5 and other gaming consoles. Even without a subscription, there's a lot of content you can access for free via the app, making it well worth downloading.
BBC Sport
As the world focuses on rising inflation and the price of Bitcoin, sports provide an opportunity to disconnect from the day's news. If you're looking for an app with an international feel that'll take your mind off the real world for a few moments a day, look no further than the BBC Sport app. Unlike many apps geared to specific audiences in certain regions, the BBC app provides international coverage of all major sports. The app shines when it comes to analysis and commentary from around the world, making it a must-have if you enjoy diverse opinions from multiple sources. Like most sports apps, you can view athletic events live and on-demand with a subscription. This app also provides users with live updates on scores, stats, and news from sports teams around the world.
Yahoo Sports
The sports app from Yahoo! doesn't get as much attention as the others, but it's a worthy app and well worth your time. Yahoo! Sports has been around since 1997, bringing sports fans the latest scores, stats, and news from across the world. The app stands out for its inside scoops and detailed analysis of teams, games, and athletes. It also has customization features that allow you to follow the teams of your choice. You can also activate notifications to receive alerts before games start. It has a clean user interface that's easy to navigate and a robust search function that makes it easy to find information quickly. But that's not all – you can also watch local sporting events live at no cost if you enable location services on your phone.